British Dandy: Vishal Chouhan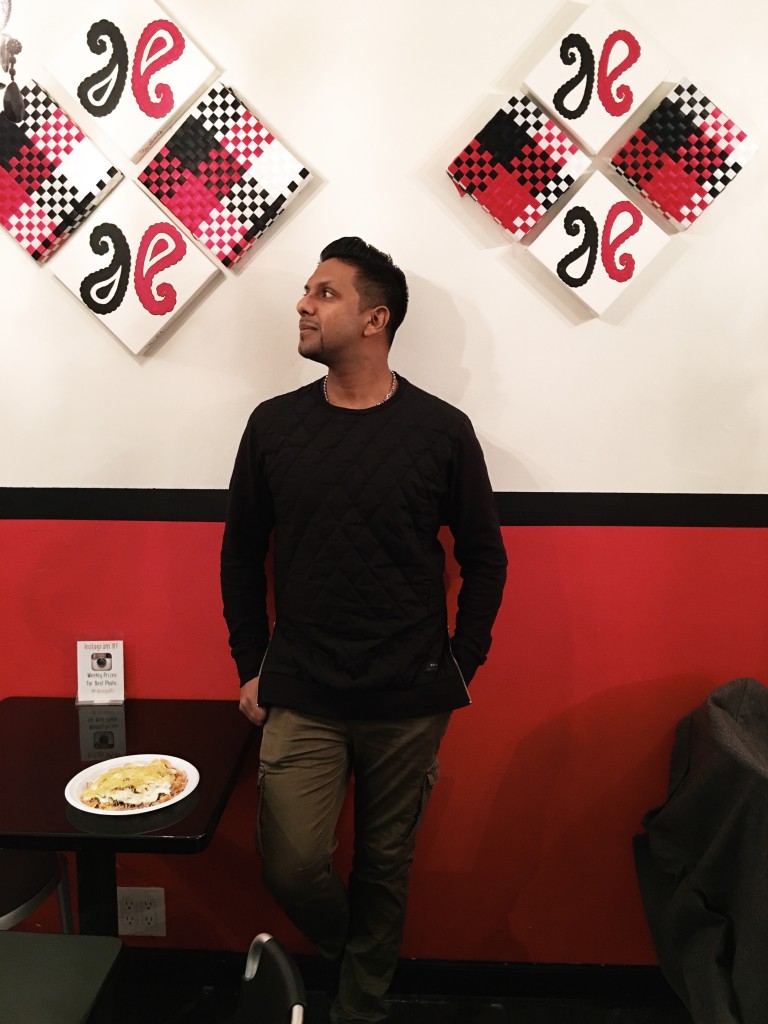 most worn piece // My black V neck T-shirt. I can wear it under a blazer, with a leather jacket, cardigan, on its own with jeans, trousers, or jogging pants. I love it. It's from American Apparel and I cannot find another cut quite the same. Even from American Apparel — they've replaced this previous style with a deeper V neck that came to my belly button. Not a pleasant sight!
least worn piece // A white blazer. I think I've worn it once. Every year I repeat the same mantra: "next summer, next summer, next summer…"
biggest splurge // A Cartier Roadster watch. I always wanted a nice watch and I like how I can interchange the straps depending upon formal or casual events.
biggest regret // I definitely suffer from 'buyers remorse' but after wearing it a few times I feel fine.
can't part with it // Actually I have a problem parting with a lot of my clothes. I don't think I am a hoarder but most of my items have some unnecessary sentimental attachment. I have this beige leather jacket I bought in Paris. It was one of those quick buys when I thought I was leaving Paris and not returning — the sleeves are far too long and the cut just does not fit but I love it and can't get rid of it!
most sentimental value // My blue pinstripe suit that I had made when I was in Thailand a few years back. I was on business in Montreal in 2007. I contacted my friend in England who had a cousin in Montreal. I called her and asked to meet up for dinner and drinks and 2 years later, she became my wife! When I asked what she liked, she said, "It was all about the man in the suit."
something every guy should have // A white formal shirt, a good pair of black formal shoes and of course a black V neck T-shirt. During a work interview, a manager once said to me: "You're a bit rough around the edges but you smile and dress well — we'll work on the rest!"
best bang-for-buck item // I wish…
most complimented item by women (or men) // My quilted black Burberry suit. I can pull it off as a tux or a classic black suit.
style crush // I have to say, coming from England, and appreciating someone who can change and enhance with the times, it's David Beckham. He has an awesome style on and off the pitch (that's British for field). I also like the formal styles of the 50's and 60's. Even gangsters like the 'Kray Twins' looked great (excluding the red stains on their shirts).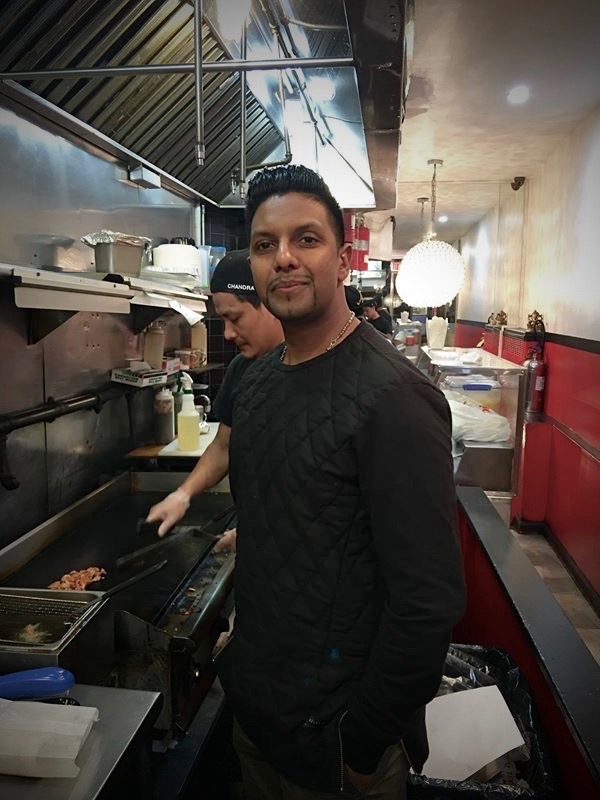 Visit Desi Galli at 101 Lexington Ave, New York, NY 10016, phone:(212) 683-2292, www.desi-galli.com