A Punjabi Princess in Paris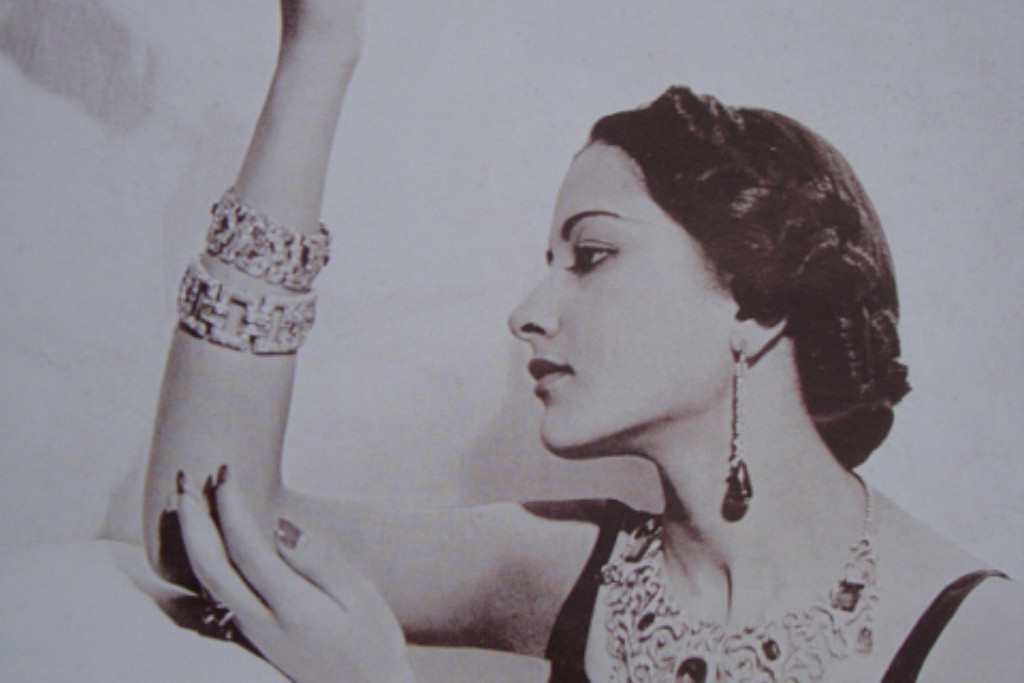 Once there was a Punjabi princess who married Maharajkumar Karimjit Singh, the younger son of the Sikh Maharaja Jagatjit Singh of Kapurthala, in 1928, at the tender age of thirteen. She was born in 1915 as Rani Sita Devi but came to be known as Princess Karam. The House of Kapurthala, one of the five royal houses of Punjab, was famous for its extravagant taste and glamour, with her father-in-law, the Maharaja, being a world traveller and Francophile who modelled his kingdom after Versailles. Princess Karam's exquisite beauty and style entranced European society and she quickly became a fashion icon during the Jazz Age. She spoke several languages including French, English and German.
Princess Karam became a fixture in Parisian social circles and was often seen dressed in couture pieces by Mainbocher and Madame Grès while dripping in Cartier and Boucheron jewels. She was a muse to famous photographers like Cecil Beaton and Man Ray and even inspired Elsa Schiaparelli to create a 1935 collection of evening gowns based on her saris. Josephine Baker, a French dancer, singer, and actress, was even seen in one of these sari dresses that draped over the head and didn't seperate the bodice from the skirt as in a traditional sari.
At age 19, Princess Karam was proclaimed the latest 'secular goddess' by Vogue, and when she was 22, Look Magazine named her one of the five best dressed women in the world. In 1937, she caught the eye of  fashion editor Diana Vreeland, then at Harper's Bazaar, who wanted to photograph the Princess for the magazine. She was also the inspiration for Maharanee (At the Night Races in Paris), a Broadway production number, in Ira Gershwin's The Ziegfeld Follies of 1936 whose lyrics captured her essence: