A Conversation with Afsoon
J'AIPUR: When did you realize you wanted to be an artist?
AFSOON: I have always made things from a very young age. My mother has kept a few of my drawings from when I was almost three years old. It seems as if art has always been a companion of mine.
J'AIPUR: You were born in Iran and eventually settled in London. How has being a citizen of both the East and West influenced your work?
AFSOON: I feel fortunate to have this duality in my art. Incorporating elements from both the East and the West makes my work more complex but at the same time more accessible to a greater number of people.
J'AIPUR: What sort of relationship have you established with your home country through your art and how has this relationship evolved over time?
AFSOON: I left Iran as a teenager. However, I feel very Iranian, and this feeling seems to become stronger as the years go by. My memories feed my work, and my childhood, which was spent in Iran, has been a great source of inspiration.
J'AIPUR: Linocut printmaking is one of the techniques you employ in your creative work. Why do you enjoy working with this medium?
AFSOON: I enjoy the simplicity of linocut printmaking more than anything else. It is quick, easy to travel with, and at the same time can be a very strong and individualistic medium.
"The idea for an artwork usually comes in a single burst. Then a little sketch emerges. As days go by, my mind returns to it again and again until the image is finalised. If it's a straight-forward lino-cut, I then draw the image on the lino in pencil, cut it out and hand-print it on Inbe Japanese paper. When combining linos with photographs, I often find that I have already taken a photo which works well with the idea. Sometimes the idea comes from one of my photos. If not, I take photos until I have one which I'm happy with. I then scan that onto Zercall paper and hand-print the lino image on top. I collect vintage photos, old advertisements, pieces of paper with interesting colours or patterns or fabric, which I use for my collages. After cutting, I glue these on top of linos which are hand-printed on recycled Sri Lankan paper or Japanese Inbe. My etchings and photo-etchings are printed on to Sommerset paper using a press. I mainly use Charbonnel or intaglio inks." (excerpt from afsoon.co.uk)
J'AIPUR: Your art has been exhibited in several museums around the world including The British Museum and LACMA in Los Angeles. Since there seems to be growing interest in art from Iran, what advice do you have for other female Middle Eastern artists who are hoping to showcase their work in western galleries and museums?
AFSOON: My advice to all artists is to stay honest in their work and not let the market and/or the success of others influence their art. Authenticity really is the key.
J'AIPUR: What are your thoughts on the opportunities available to women artists in Iran right now?
AFSOON: I have not been to Iran for many years. All I know is what I hear from others. There seems to be a thriving art scene with many galleries opening up and a surge in interest by collectors and institutions.
J'AIPUR: Who are some artists from either the East or West that have shaped your work?
AFSOON: Hmmm… the list is very long. I start with Goya whom I always go back to as he was a great storyteller. I like Hannah Hoch for her collages, Joseph Cornell for his dioramas, Marlene Dumas for her sensitivity to her subjects, William Hogarth for his humor, Picasso for his never-ending energy, Paula Rego for the intensity of her pieces, and William Kentridge for his political and social commentary.
J'AIPUR: Nostalgia is a predominant theme in your work. You wrote that feelings evoked by the past can be described by the Persian phrase "my heart has shrunken for it." What role do you think art plays in helping you understand feelings that result from past experiences?
AFSOON: Art is a healer and the answer. The past is gone. However, through my work, I can recreate it and revisit what is lost to me with time.
J'AIPUR: Your creative output includes dreamy watercolors, collages comprised of interesting ephemera, playful sketches on matchboxes, miniature books with short stories and much more. Describe what a typical day might look like in your studio as you move from concept to creation.
AFSOON: I am never without my notebook/sketchbook. I write down words, ideas, passages from books I am reading, poetry, interesting historical info, images, etc. My notebook is the start. I see what I have put down, and often the sketches and ideas become the basis for a new series.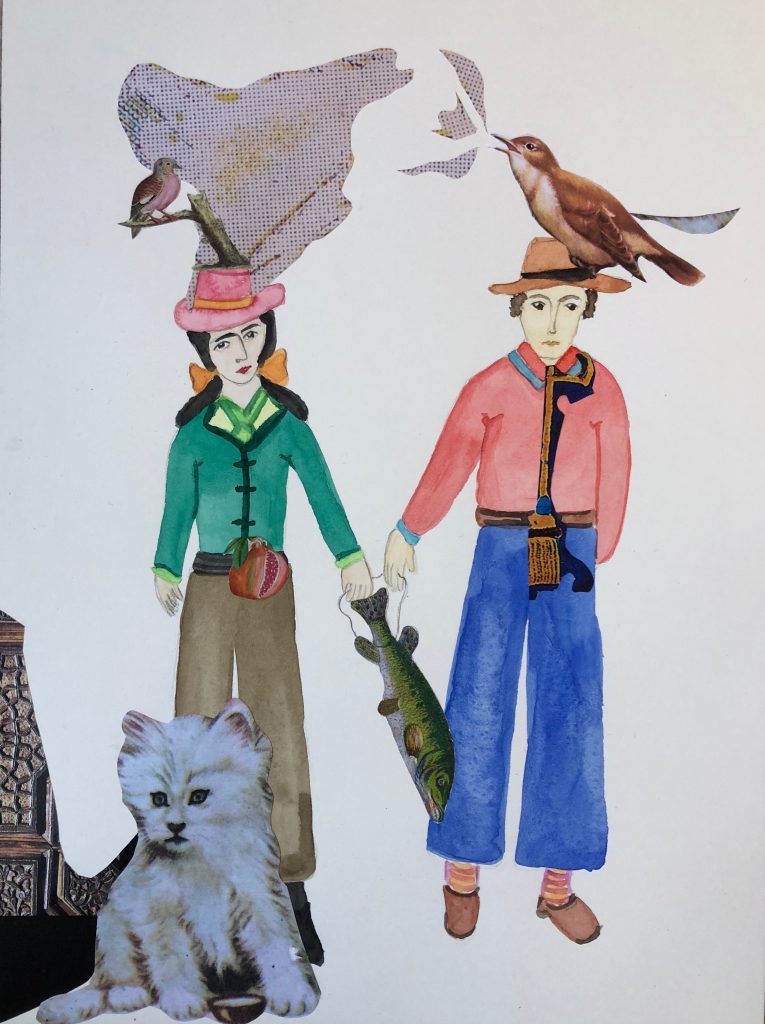 J'AIPUR: People in the West can often have preconceived notions of Iran based on media reports, but visual art can provide an alternate lens from which to view a culture that is vastly different from one's own. As an artist, your work opens up doors for cultural exchange to occur especially when it is seen in institutions across the globe. What are some of the ways individuals in the art world—curators, gallerists, collectors—have helped to further your career and on the other hand, what are the obstacles that you have faced?
AFSOON: I was very fortunate to have been highly active during the Middle East art boom of 2007/2010. At the time, there were not as many artists, and that really helped to push my work into a different level with regards to collectors and exhibitions. There are always obstacles in the creative process — number one being one's own harsh sense of judgment. I also think it is still harder for women artists to find galleries to show them, find patrons, or sell as well as men, and that's something we need to fight for till we win.
J'AIPUR: What are you working on at the moment?
AFSOON: I usually work on a few projects at the same time. At the moment, I am working on my third artist book which is a combination of my art and short stories. I am also finishing off a complicated installation series based on dreams which I have collected from people I know.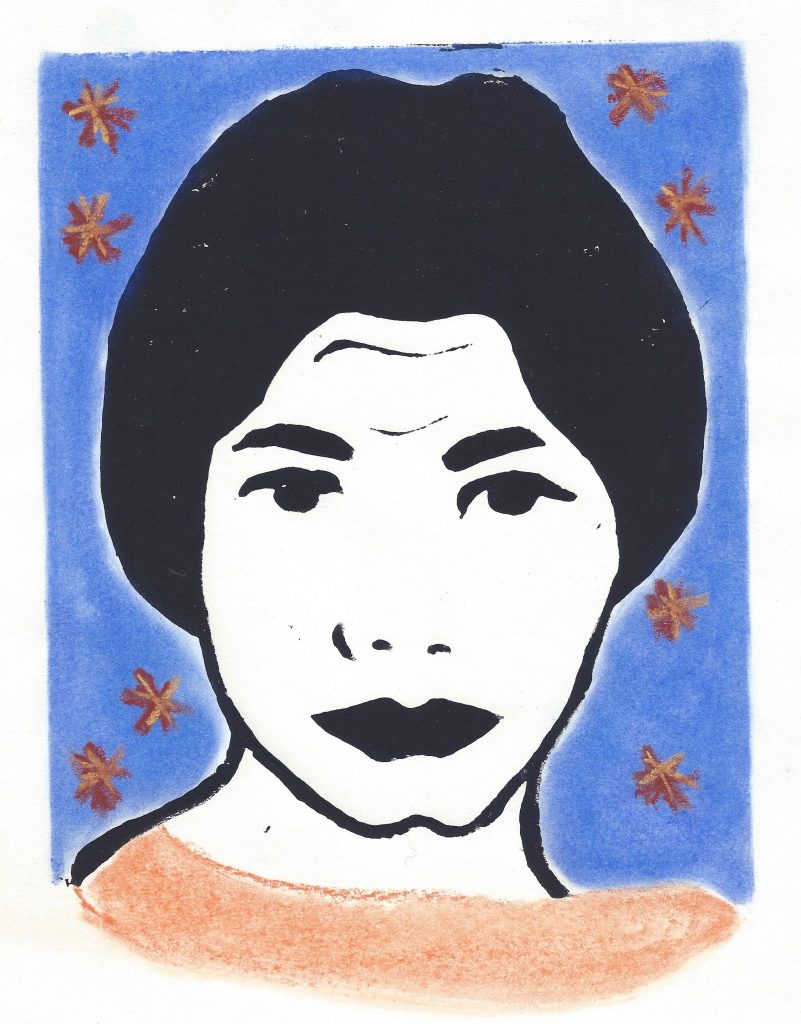 Interviewed by Rupi Sood // All images courtesy of the artist. Learn more about Afsoon's work on her website and Instagram.
Afsoon is part of Advocartsy's multi-artist show entitled Art Brief IV: Iranian Contemporary San Francisco in San Francisco during December 1-December 2, 2018. 
​