Belonging to Be
by Rita G. Patel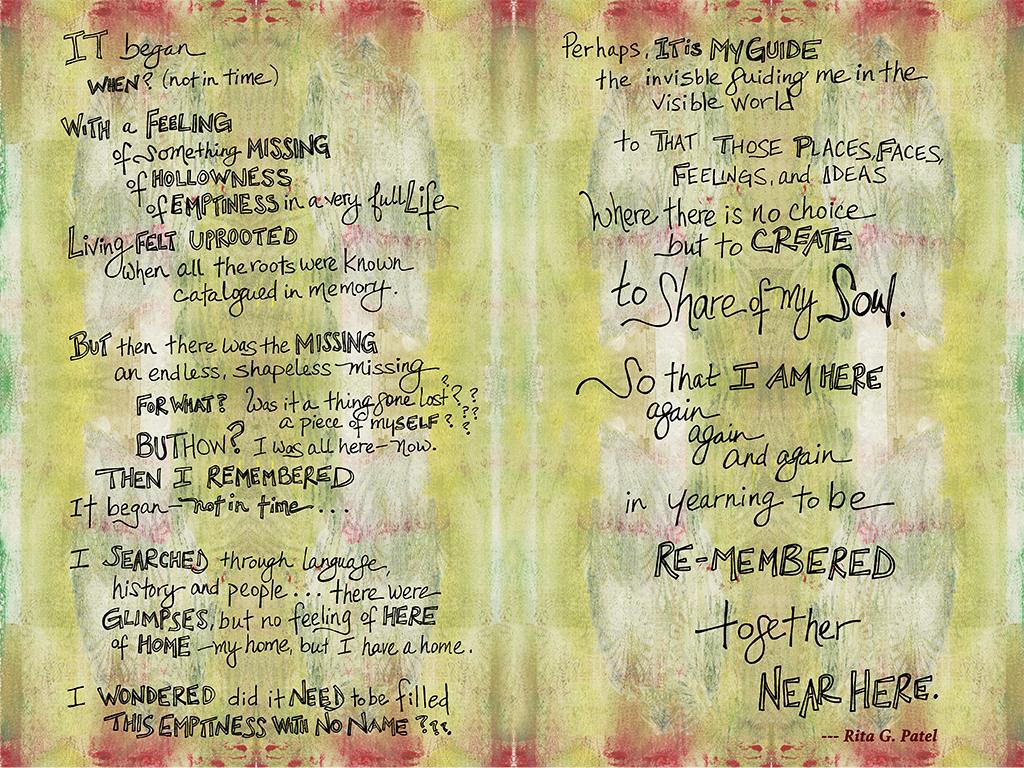 Rita Patel is a generative coach and social artist—painter, pattern designer, muralist, hand letterer—working in various media focused on transformation and creating opportunities to inspire change both in the community and corporate settings. Her art aims to be a catalyst by illustrating ideas, "connecting the dots" symphonically, and making visible the invisible to draw the viewer in and to see the changes over time.
For Rita, patterns—both visible and invisible—form the foundation of all things and beings and tell our stories. She sees the beauty—the depth, richness and possibility—in these patterns. In her art, design and illustration, she imagines the patterns as entry points—beautiful open doorways that invite the viewer into one's own self. Rita feels strongly that we resonate with only that which is already part of us and that the mystery is in the familiar, but perhaps unknown. This is what entices each of us to explore and discover our particular orientations, our own creative genius that in turn allow us to flourish and live the life we are born to live.
See more of Rita's work here.