Canadian Interior Design Star Alykhan Velji Dishes Advice for Modern Nomads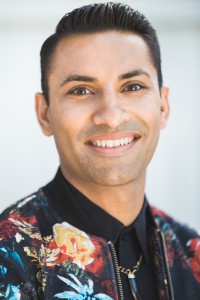 With eleven years of interior design experience incorporating both current and classic trends, Alykhan Velji creates original and timeless designs for all of his clients. Mixing different furniture styles from modern to traditional and using pattern and texture have become his signature statements. He has frequently appeared on shows such as HGTV's "Designer Superstar Challenge", "The Style Dept", City TV's "My Rona Home" and CTV's "The Marilyn Denis Show".  He was shortlisted for Western Living Magazine's Designer of the Year Awards in 2010 and 2014 for his rug and furniture collaborations, and has been named one of Avenue Magazines' Top 40 Under 40. We asked Alykhan for some recommendations on designing our own personal space and naturally, he didn't disappoint with some straight-forward advice for the modern nomad.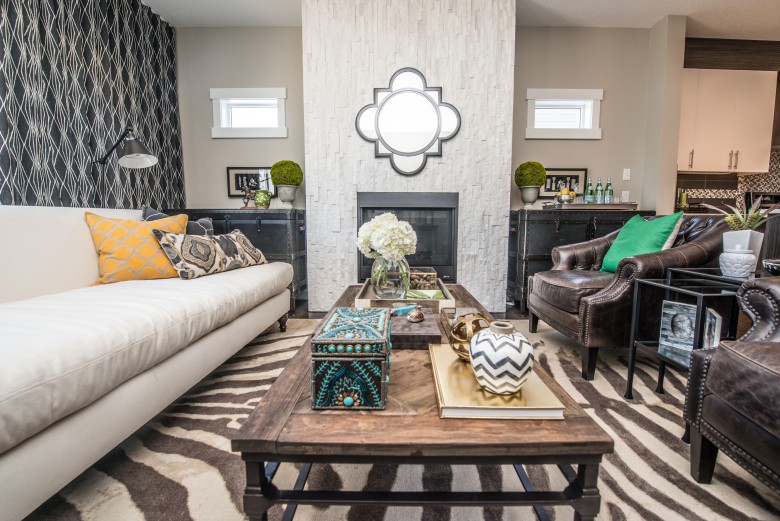 What makes a house a home?
It is allin the details. A home that contains personal moments, items from travels, and pieces that have a story is what makes a house a home. I believe that a home should be filled with art, accessories, furniture, and items that you love and that have been collected over time. A house is something you buy and move into, but a home is something you create over time with memories and carefully curated pieces.
How would you describe your approach to design?
It's all about keeping the look timeless but with introductions of patterns and texture which every spaces needs. This doesn't mean that every space needs to have loud patterns and textures — they can be subtle and toned down. But a little or lot of colour never hurts. I also like using natural materials such as linen, marble and limestone. I find these add a real luxe factor to my interiors.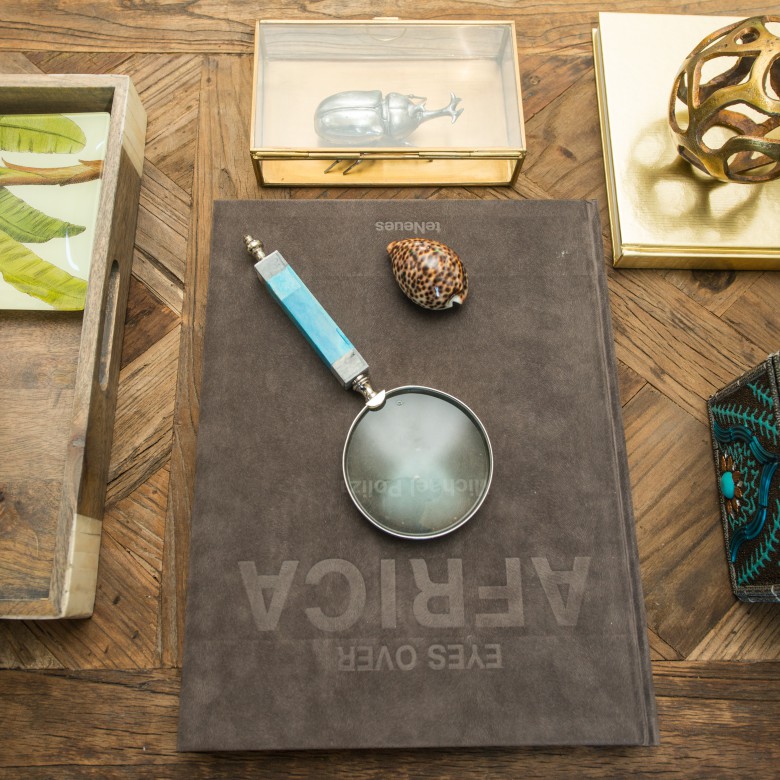 The spaces you design seem to flow seamlessly. How can someone accomplish this in a home with a bohemian vibe?
You have to ensure there is repetition in a space to create a seamless flow. This can be done with patterns, colours, fabrics, or finishes. Repeat at least 3-4 colours in an open space to ensure your theme can travel. With a bohemian vibe, a space can look cluttered if there are too many elements, but if those elements have the same colours, they will flow easily together.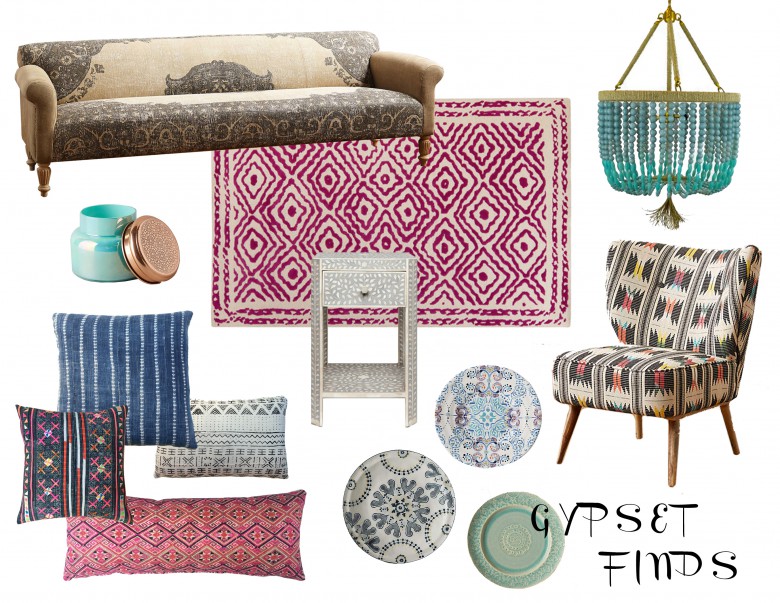 (Clockwise: Dhurrie Sofa, Anthropologie; Atlas Wool Rug, Surya; Malibu Chandelier in Blue Jade, The Cross Decor & Design; Flutura Occasional Chair, Anthropologie; Assorted Plates, Anthropologie; Lexie Side Table in Grey, Peridot; Assorted Pillows, Amber Interiors; Iridescent Jar Candle, Capri Blue)
If you were designing a home for a globetrotter or someone with serious wanderlust, what would that project look like?
Layering was key in this space we created for a well-traveled client. Taking inspiration from the world's best boutique hotels, we created a space that was inviting, filled with great fabrics and patterns, incorporated a natural stone wall of Kenya Black marble, and had a unique one-of-a-kind look.
What are your top tips for shopping for the home while travelling abroad?

Fabrics are key. Bring them back and create toss cushions, table runners and placemats out of them.

Keep it light. Don't go bringing large marble statues with you. Not only will you end up breaking them but the overages in baggage fees can be crazy.

Ship it: If all else fails, ship the item back. Ensure you are using a reputable shipper to make sure your travel goodies will arrive safe and sound.

Roll up art. Bringing back gorgeous etchings, prints, and canvases is something I love, but I always buy pieces unframed. This way they can roll up easily in a tube and I then just custom frame them when I get back.
Story by Bethany Trepanier//Top & Bottom images by Bookstrucker Photography//Interiors by Alykhan Velji Designs