Maryam Montague Creates an Enviable Life At Her Marrakech Guesthouse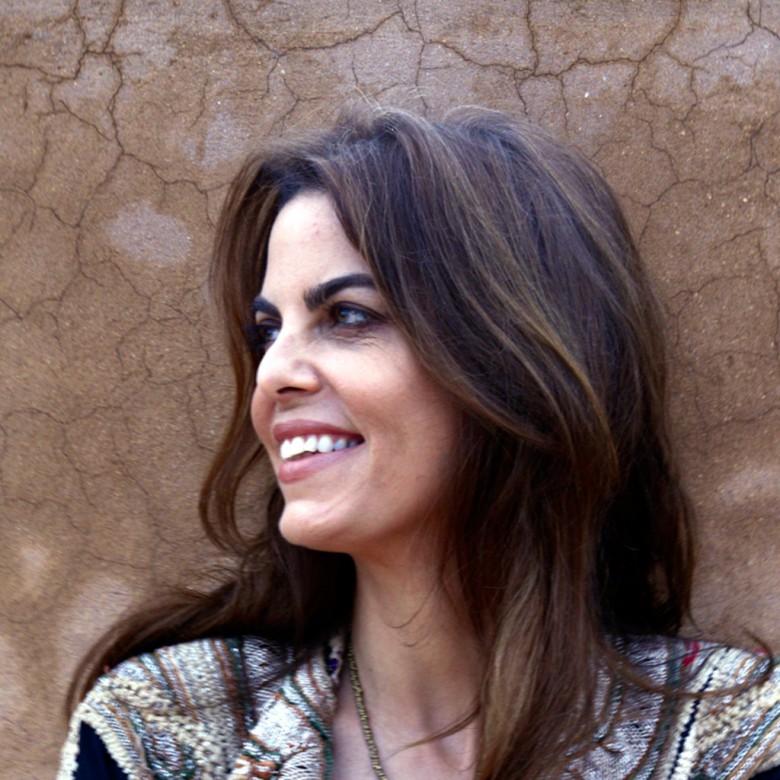 Maryam Montague is a modern-day Wonder Woman weaving an interesting life in Marrakech as author of an interior design book, entrepreneur, human rights specialist, writer of an award-winning blog and last but not least, wife to architect Chris Redecke, and mother of two young children. This American family lives a life most people dream about. Following in her father's footsteps of international work, Maryam has travelled to 75 countries already but once the couple had their second child, she longed to settle down, and they decided upon Marrakech. Since her work takes her to many war-torn countries throughout Africa and the Middle East, finding an olive grove was important to Maryam as the tree is a strong symbol of peace. Here, with the help of local builders and artisans, they have lovingly constructed from scratch a boutique guesthouse called Peacock Pavilions, modeled after a traditional Moroccan riad. The 4,500-square-foot, two-story main house in which the family resides is flanked by two smaller (1,300-square-f00t) guesthouses or pavilions, a swimming pool, and an outdoor cinema for wanderlusting souls that can join any of the creative, wellness and yoga retreats offered throughout the year. It's not odd around Peacock Pavilions to hear that Tory Burch, Tamara Mellon, Stephanie Von Watzdorf or Julia Chaplin might be dropping in.
Just when one begins to wonder how she does it all—while always looking chic in the 'modern tribal' look that she has perfected—Maryam has begun a wonderful non-profit intiative at Peacock Pavilions called Project SOAR where young girls (mostly ages 6-12) from neighboring villages attend weekly workshops to gain exposure to new experiences in arts, culture, music and movement. These girls, who do not attend school but spend the week working in their family homes, begin their workshops with positive affirmations (such as "I am beautiful", "I am strong") followed by interactive instruction. After all, as the African proverb famously adopted by Hillary Clinton advocates: 'It takes a village to raise a child'.
Maryam's travels take her to the poorest of countries yet she sees beauty wherever she goes. The people and places that touch her are thoughtfully incorporated into the design and decor of Peacock Pavilions. Traditional and modern, along with eastern and western elements, all work together harmoniously to create spaces that calm the mind and invigorate the soul. A fountain sits in the middle of the Grand Salon as a reminder of not only the importance of water in the desert but its religious significance to the Islamic people — the heavens and paradise that await for those who are good. Ethnic jewellery is placed in bowls throughout the main areas or used to adorn the various religious artifacts such as the Philippine santos statues. There are big necklaces from Papua New Guinea, earrings from Afghanistan, armlets from India, and heavy warrior jewellery from the Himba tribe in Namibia, a place where Maryam worked on a nationwide campaign calling for greater women's participation in the political arena. Frank Gehry Wiggle chairs are adorned with vintage Indian belts. A Malian blanket and Belgian velvet pillows dress a custom-made sofa.
Old French posters and framed copies of Le Petit Journal, a daily Parisian newspaper published from 1863 to 1944, line the walls bringing forth the blend of French and Arabic cultures in Morocco dating back to its colonial past under French rule during the years of 1912-1956.
There is recycled furniture made out of oil drums and tables from Moroccan road signs. This is a nod to these cultures that do not believe in replacing things, but repair what is broken. Maryam claims her original and old objects still have 'magic' in them whether they be Afghan hats, African fertility masks, Kyrgyzstan cloaks, bookplates with Quran verses, whale skulls, Moroccan wedding blankets, or the old acupuncture sculpture adorned with Egytian goggles. And then there's the inlaid baby holder crafted so beautifully for little ones in Namibia — a far cry from the generic Baby Bjorns of the West.
Maryam is constantly inspired by Moroccan tile and the play of pattern upon pattern. She works with stencilist Melanie Royals to create  breathtaking designs for the ceilings, floors and stairs at her property encouraging guests to wander and dream, no matter whether they are looking up or down.
Peacock Pavilions is full of curiosities about which Maryam says, "To me the biggest compliment is when people say, 'What is this?'" Like her life, Maryam prefers the objects that fill her home to be different, special, and unexpected. She takes these artifacts very seriously and wants to know where they're from, and what purpose they have served. "I don't just buy things because they are beautiful," she explains. This contradicts most of western thinking where people rarely take the time to understand the process behind the creation of beauty. One of Maryam's favourite design projects includes completing the interiors for Tory Burch's personal home as well the Tory Burch Rodeo Drive flagship store which she filled with 300 hundred year old Syrian pieces and 15 foot Egyptian mirrors. Tory often visits Maryam at her Marrakech guesthouse for inspiration in her own work. In fact, it is difficult to not feel inspired and completely at home in such an interesting place where every object has its own story. Perhaps this is the 'magic' that Maryam refers to and has harnessed ever so beautifully at Peacock Pavilions.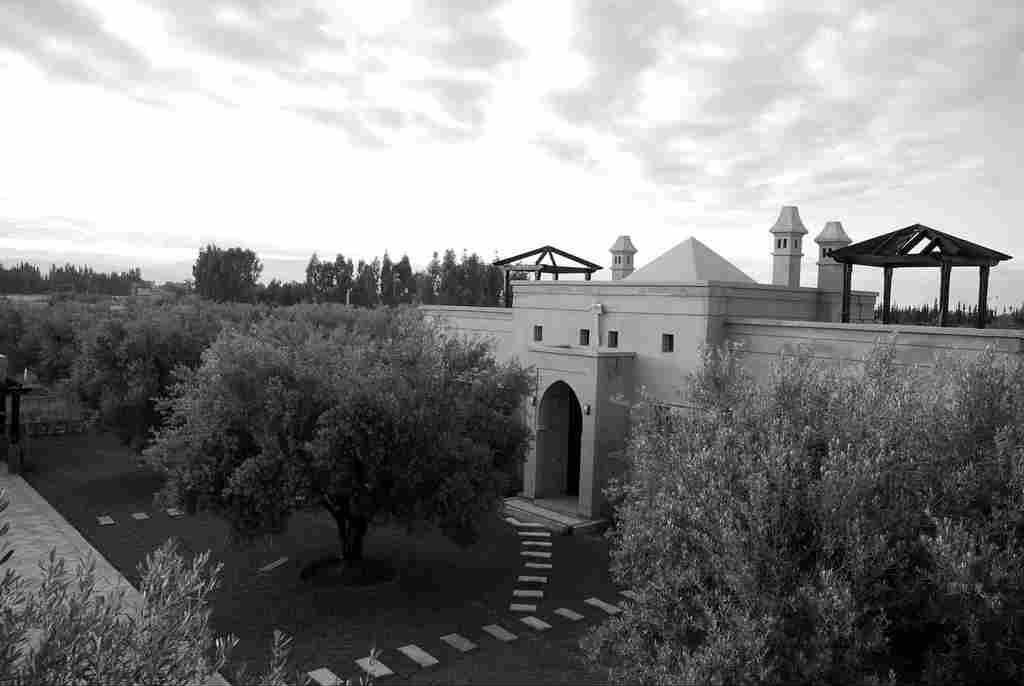 Story and photographs by Rupi Sood//Top cover image and photograph of Maryam courtesy Peacock Pavilions