Our Tangled Lives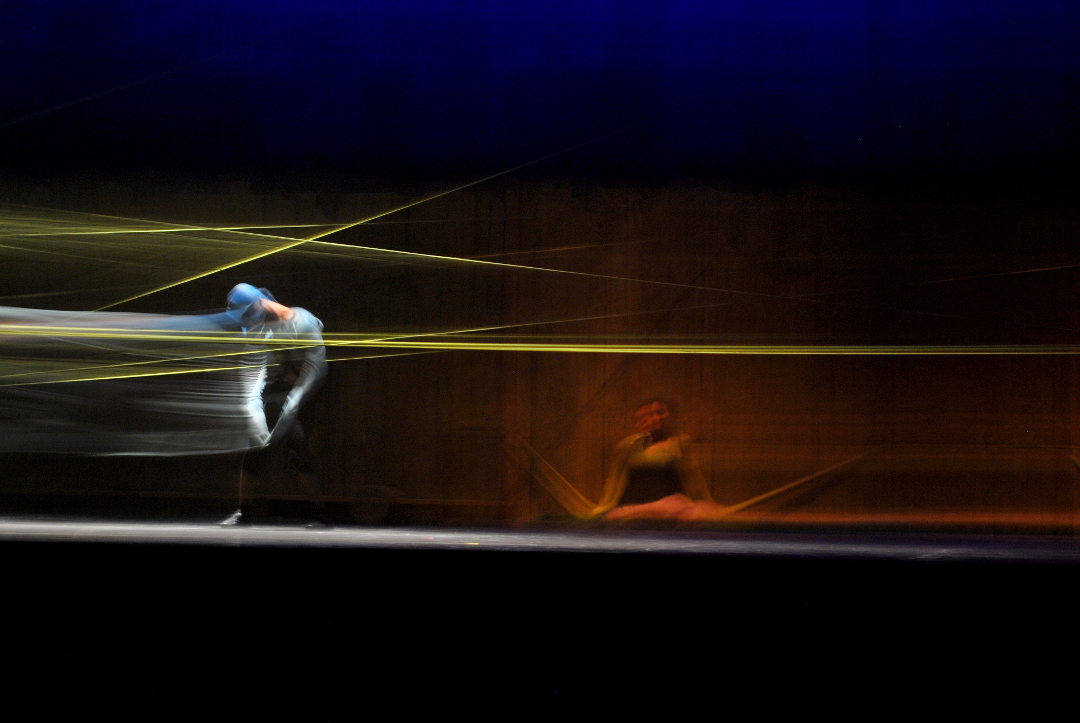 What inspired you to create the 'Tangled' series of photos? "Tangled" is part of my long-running overall series "Motion Pictures in Poetry" which began in 2009 for which I have been photographing a variety of dance performances. "Tangled" was my interpretation of a performance titled "Wasteland" by French dance group Compagnie Kafig, in New Delhi, which blended hip-hop, flamenco and contemporary dance. There was no pre-conceived inspiration as I always take an unplanned, organic approach without any expectations about the final results. Even the title "Tangled" came about after I made a final selection for this series since that is what I felt the images conveyed.
What do you hope the audience takes away after viewing this work? As with any artistic work, I would imagine that every individual in the audience has his or her own take away. But, if there is one over-riding emotion that I hope audiences can connect with, then that would be the eternal push-and-pull between the sexes, the trials and tribulations that test the delicate strands of love.
How did you compose these photos with respect to movement and lighting? I am fascinated by the interplay of light and body movement and my objective is to capture this organically, since, like the audience, I have absolutely no idea how the dance is going to be performed. Given that we live at a time where cameras capture both still and moving images, I am inspired to create "motion pictures" where the still and the moving are blurred. I try and achieve this by shooting in slow exposure mode, simultaneously moving the camera and playing with the lens zoom. The entire process is totally beyond the logical mind and doesn't follow any preset photography guidelines for focus or exposure, which I find liberating. "Tangled" received an honorary mention at the 2011 International Photography Awards in the "Moving Images" category.
How does the theme of 'longing' come into play in the "Tangled" series? A part of the dance performance seemed to be an energetic rendition around the theme of unfulfilled love which was further enhanced with a dramatic urban-inspired set and lighting, with cables straddling across. As you will perhaps notice in some of the pictures, a woman seems entangled, seated against the backdrop, while in the foreground, the man also battles his own obstacles. Despite the odds, there still seems to be a longing for them to be together.
What was the most difficult part of shooting this series? Actually, when you let go of any expectations about the final results, you have less to worry about. As has been the case with the various other series that are part of "Motion Pictures in Poetry", one of the challenges with "Tangled" was to ensure that despite the experimental, abstract approach, the images were not over or under exposed or too blurry.
Is there anything you would do differently after seeing the final work? Since I didn't have any pre-conceived ideas about what I was shooting, the final results are actually quite complete in themselves. Of course, technically speaking, I guess I would have probably liked to shoot with a more powerful camera given how new camera models keep adding new features, especially for low light photography.
What did you learn during the creative process for "Tangled"? That the journey is more enjoyable if you are ready to go with the flow.
What are you longing right now, personally or professionally? Like anybody, I guess I also have a longing to reach for something or someone beyond my grasp. But the flip side is that when your longing is unfulfilled, your mind traps you in your own hell. To take a Zen approach, I guess my ultimate longing would be freedom from all kinds of longing, even if that's easier said than done!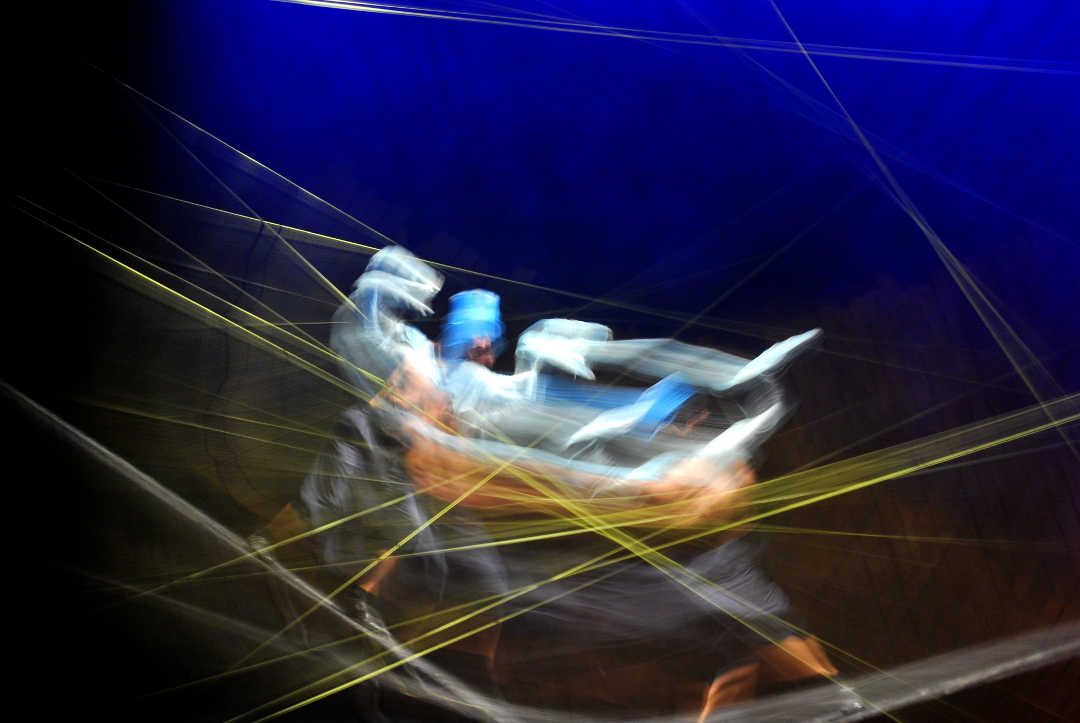 Nyay Bhushan is a self-taught film-maker and fine-art photographer who has strived to celebrate both the moving and still image while being influenced and inspired by cross-cultural artistic endeavors. His photography includes works based on the performing arts, dance, celebrities and cultural events. Since 2010, Nyay has won over 30 honors in various categories, at the International Photography Awards (IPA), the Prix de la Photographie Paris Awards (PX3) and the Photography Masters Cup (Color Awards). His portfolio includes a portrait of Lady Gaga, photographed in New Delhi during her 2011 visit, which received an Honorable Mention at the 2011 IPA awards in the fine art, portrait category.
Nyay's fine art photography is available on Saatchi Art.