Brooklyn Cool: Vik Manchanda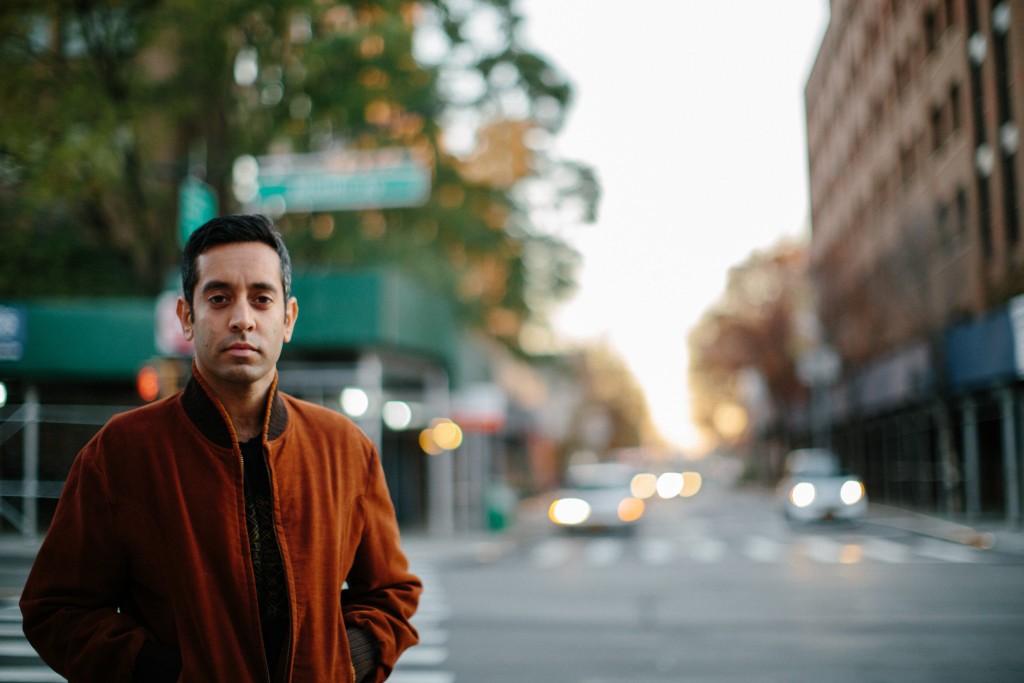 most worn piece // Dana Lee's collared, floral-motif shirt. The shirt works well with gray, blue, and black jeans.
least worn piece // Tough one — probably something I bought that I thought was cool, but ended up not being a good color or fit. There's been a few pieces, but lately I keep my closet clean with only the clothes that I'll wear throughout the season.
biggest splurge // I wouldn't say splurge, because I don't shop at Gucci, but I'm loving my Svensson jeans these days. I want every jean they make — in every shade.
biggest regret // Anything printed, that I wore for a day, and never wore again. I've also stopped wearing striped shirts or anything with a label. Specifically, anything I've purchased from All Saints has been a regret. When they first opened I bought a lot of stuff from them, but I've never worn it again after a few times.
can't part with it // Probably a few jackets that I couldn't let go of, but recently I've been wearing a suede bomber jacket from the 50's. I must have purchased it for less than $75, and you can now find similar jackets at J. Crew for over $350.
most sentimental value // I'm getting more attached to my grey suede shoes. They've been all around the world with me, and I use them for work and play — Hush Puppies from the 70's.
something every guy should own //  A well-fitted, solid-white button down.
best bang-for-buck item // Most of the vintage items I buy are a good bang-for-buck. I love the Front General Store in Dumbo. I always leave that store with at least one article of clothing, and it's never too much money spent for something really unique.
most complimented item by women (or men) // Probably the Dana Lee shirt.
style crush and why // I feel Bob Dylan has some solid swag. He's been reinventing himself every 10 years for the last 50 years — always switching up his style, and it's honest. It seems to suit him for wherever he's at in his life and music during a certain time period.
Photos kindly provided by Vik Manchanda. See his work on Vik Photography. Vik, on location in Brooklyn, photographed by Lawrence Ho.