In Conversation With Bungalow 8's Maithili Ahluwalia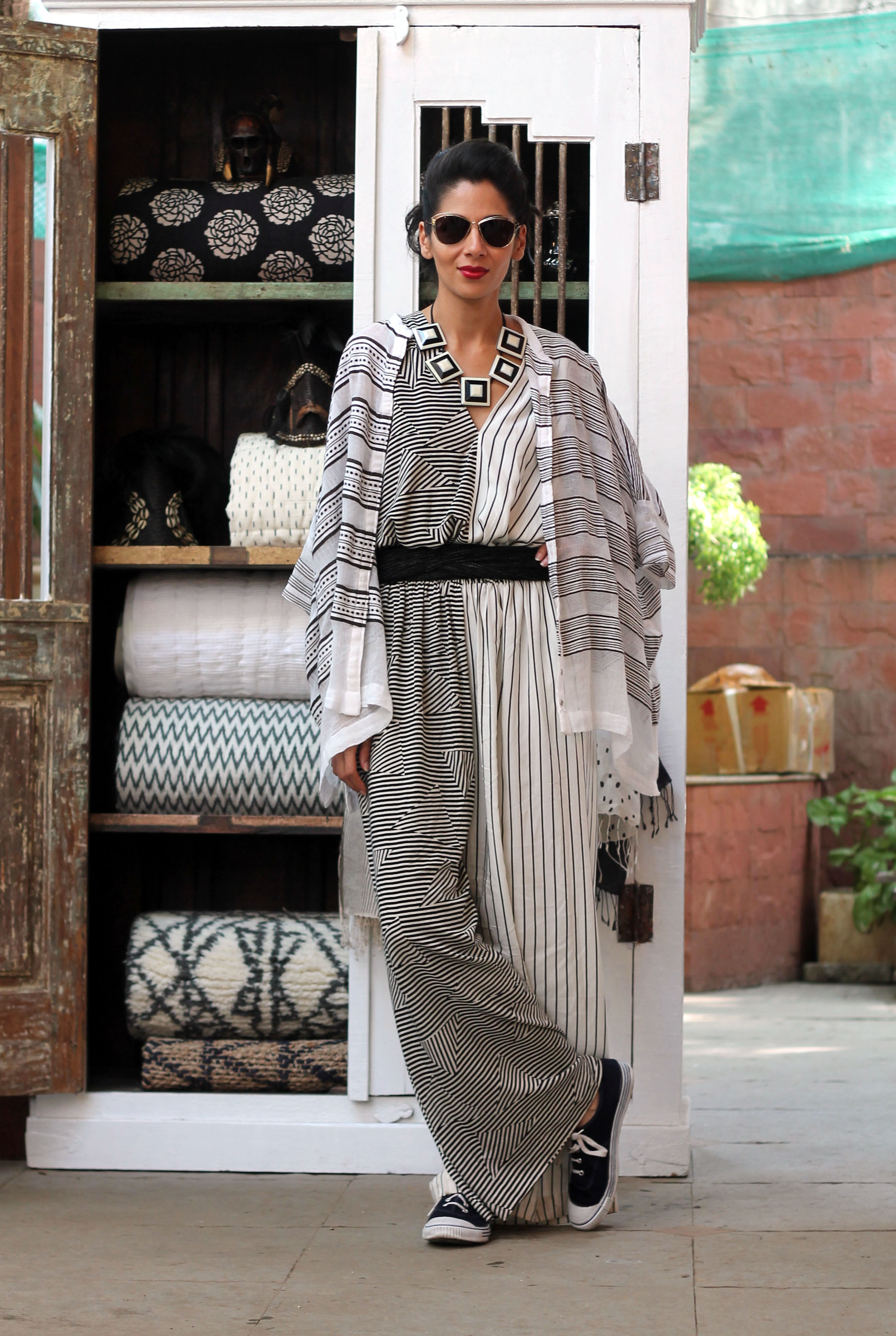 What was the moment in New York that made you decide you needed to move back to Mumbai and start Bungalow 8?
It was 2002. I had lived away for more than a decade and I felt India was missing a point of view that combined the local with the global.
What's the biggest risk you've taken in your career thus far to achieve the success that you've experienced?
Depending on how you look at it, one could see it as risk or conviction, but Bungalow 8 has eschewed the traditional rules of retail in several ways. Our locations have always been off the beaten track and so has our product selection with no bridal and very little bling and color.
Is there anything you would tell your younger self to do differently?
Spend as much time thinking about the commercials as we did on the creative.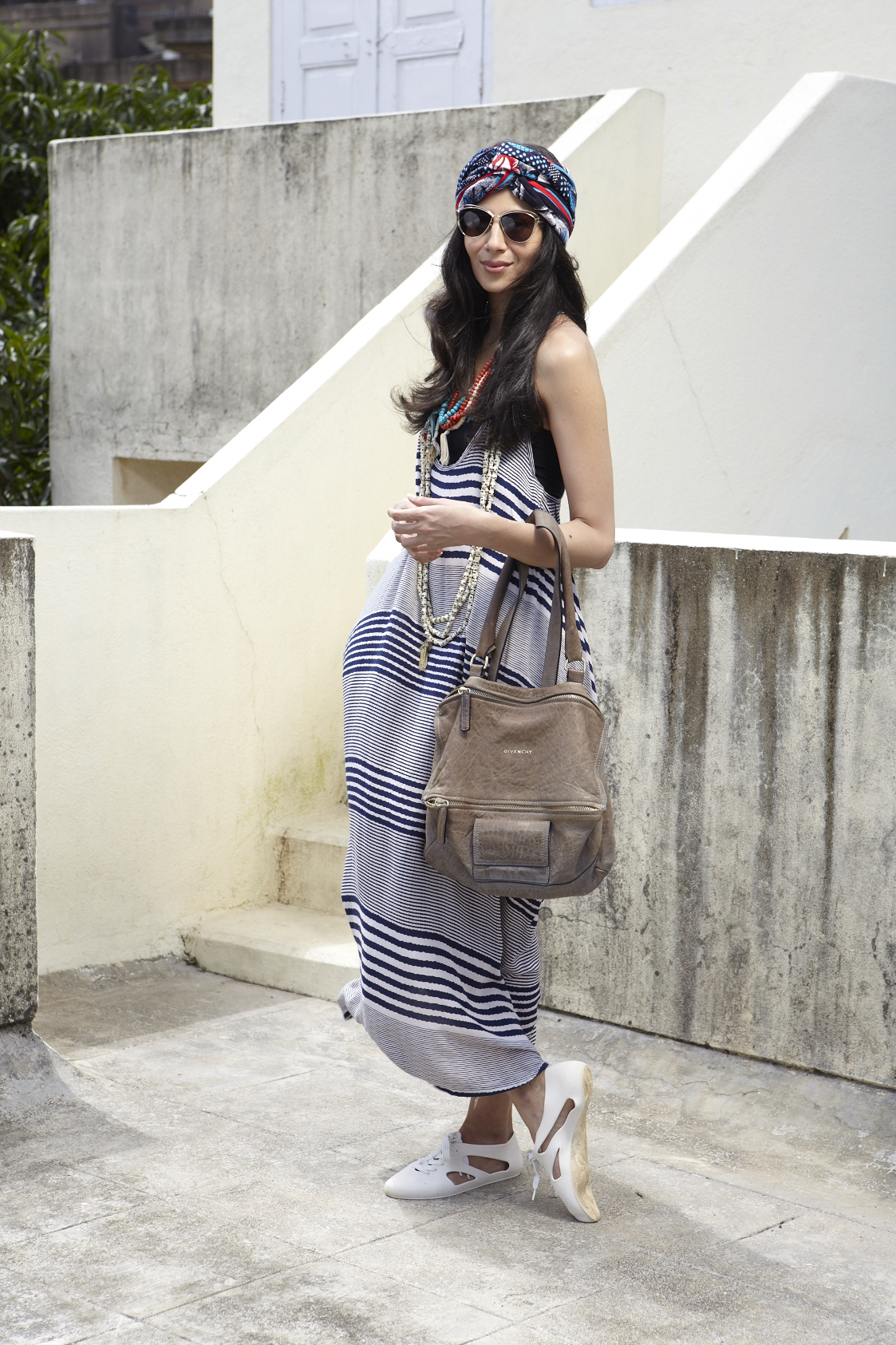 Mumbai vs. New York: What are your thoughts on these two cities that are so different yet alike in many ways?
Both cities encourage one to push themselves to the limit. I find that both energizing and exhausting.
Who has been the strongest influence in your career path?
My late grandmother Chandu Morarji. She encouraged us to be different, to stick our necks out, and make unconventional choices in whatever we do. She made us the passionate and curious people that we are.
You are a strong curator and influencer behind Bungalow 8 which is a forward-thinking global brand. Does staying ahead of the curve come naturally to you or do you work hard at it?
I work hard at keeping my eyes wide open to life's experiences, be it through food, film, music, architecture, books. I'm uncomfortable with complacency and status quo.
What do you think has been the key to your success?
Perseverance and relentlessness.
What advice would you give a young person on building a strong brand and business of their own?
Don't look left or right at who's doing what, just in front – at what you're doing. Also, be focused and not try to be everything to everyone.
How did you decide to work with the French designer Mathieu Leguillon who collaborates with you on creating "The BUNGALOW" line of clothing for your store?
A common friend suggested the that we meet. Mathieu was looking at exploring opportunities outside France, and I was looking at creating an in-house line for Bungalow 8. You could call it serendipitous or karmic that our paths crossed at this moment.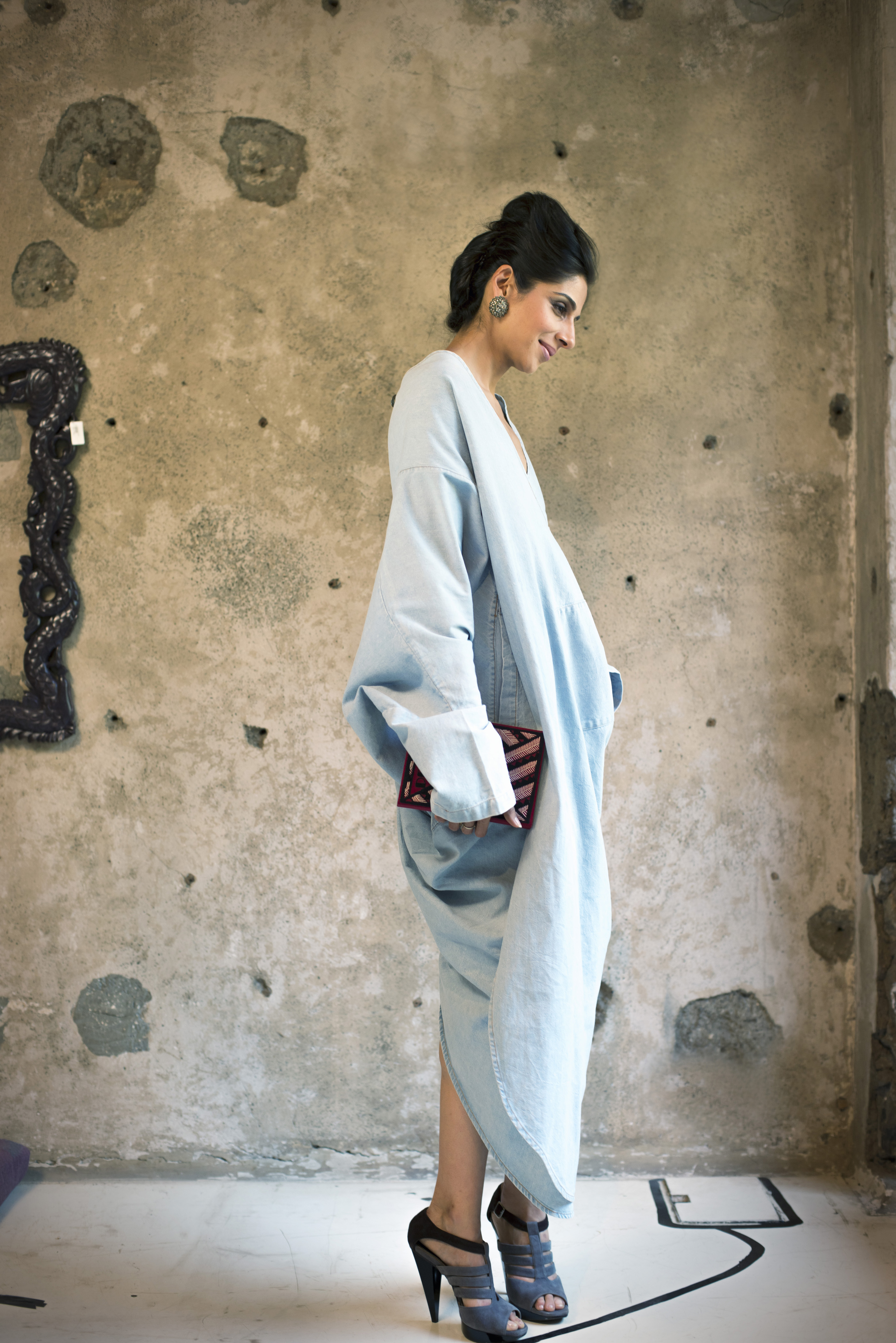 You always look elegant and chic — with an air of the Indian equivalent of that 'je ne sais quoi' — how can the rest of us achieve that look?
Thank you, that is very kind indeed. I don't know, I don't think about fashion and trends too much. I just try to be as comfortable in my skin as possible and hope that reflects in my style choices.
What's next for Maithili?
I'm superstitious and don't like to talk about things before they have happened. Suffice to say, to continue to push the envelope in incremental ways, in taking forward the Bungalow 8 way of life.
Interview by Rupi Sood in New York City. All photos kindly provided by Bungalow 8.
Find the Bungalow 8 store at its new location inside Wankhede Stadium, North Stand E & F Block, D Road, Churchgate, Mumbai, Maharashtra 400020, India, Phone:+91 22 2281 9880