Opposites Attract in the Designs of Payal Luthra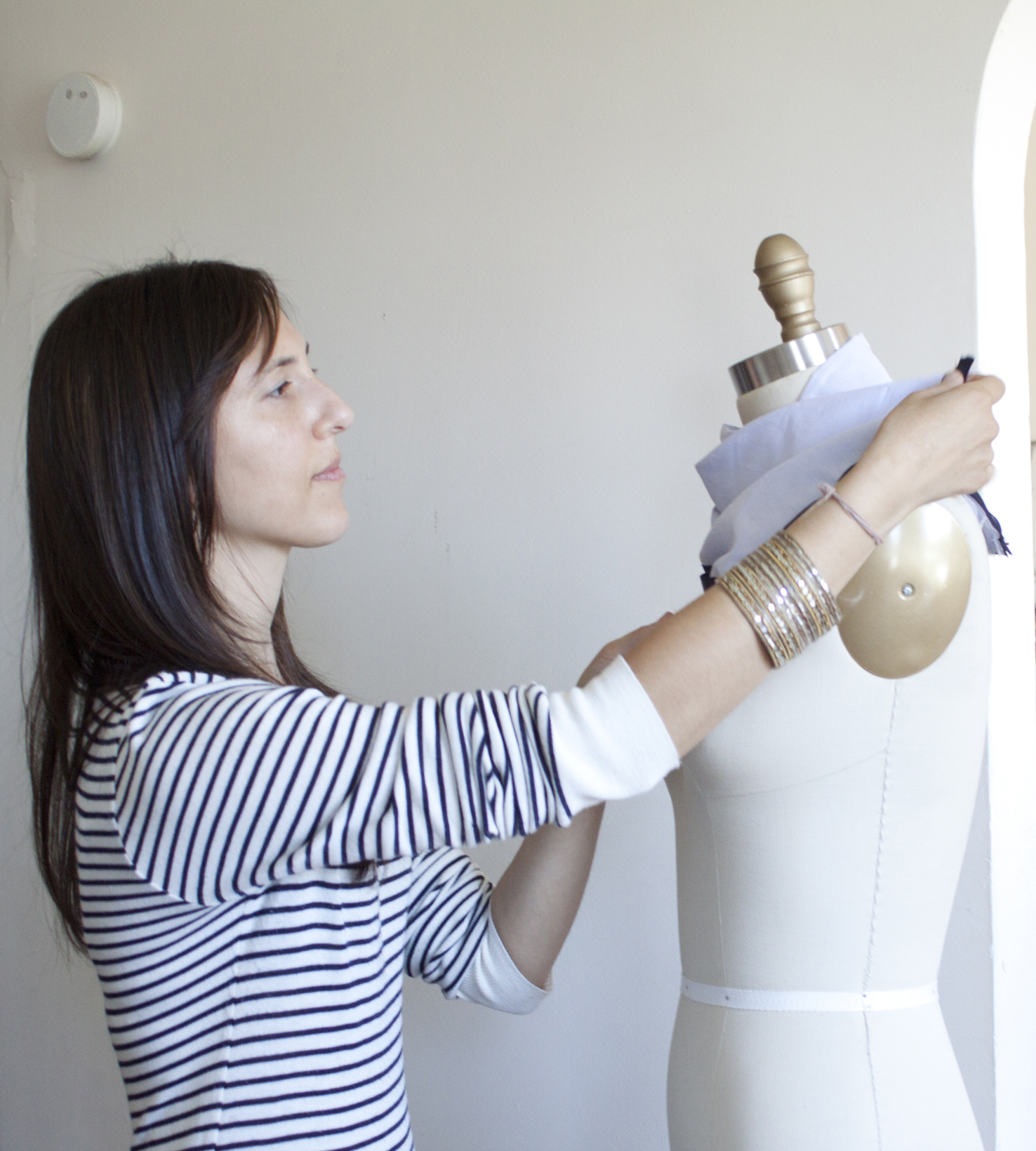 Tell us about your design style. Your bio speaks to inhabiting the rare spaces between opposites — how do you conceptualize that?
Well, I would say that my design style got its start very early in life. As a first-generation Indian-American living in Minnesota, I was born into a world of opposites. From the beginning, my life has been about building bridges between different countries and cultures. On one hand, most of my school friends were Norwegian while I lived an Indian life at home.  On the other, I was fortunate to have close ties to two very different countries. My parents are the only members of their families to immigrate to the U.S., which meant we spent a great deal of time in India with our relatives.
In addition to building ties, exposure to different customs and cultures also meant celebrating what was unique to India and America and taking delight in those differences, whether that meant enjoying street food delicacies in Delhi or running through waist-deep snow with our dog in the States.
Our minds are elastic and easily recognize sameness and difference; the trick is being able to reconcile the two. My exposure and experiences with complements and opposites has remained and informed my aesthetic. I enjoy designing in those in-between spaces.
What drew you to scarves and using cashmere as your primary material?
Despite having grown up in Minnesota, I never got used to the cold winters. I'm one of those people who is always freezing and looking for layers. But when I moved to more temperate climes, I never left scarves behind. I've always used them to pull a look together, whether it was a woolen plaid or a printed cotton scarf I made from one of my grandmother's old sarees. Scarves have long been my signature fashion staple in any season.
With my line I wanted to push this further; to elevate scarves beyond being simply an accessory.  Scarves, I felt, deserved to be statement pieces that had the elegance and sculptural quality of jewelry. There was unexplored territory in neckwear that I wanted to investigate.
Cashmere became my primary material because it is simply the best. Top-quality, Mongolian cashmere is not only incredibly soft and warm, but is also remarkably versatile. It can be woven and knit in a multitude of ways to different effect. I tailor the fabric to my design. For instance, brushed or multiple-ply cashmere drapes beautifully and holds structure. But cashmere can also be woven into gossamer, translucent weaves that are feather-light and perfect for warmer seasons. Variations in-between take embroidery exquisitely. It's a lovely material for a designer, and luxurious for the wearer in any weight.
Are you involved in the making of the textiles?
Yes, to a certain degree. I work with an exceptional woolen mill in India that has been run by the same family for more than 100 years. They work on all stages of cashmere production, and expert textile engineers oversee every step. If they don't currently have the type of fabric I need for a particular design, they work with me to develop it from scratch. There is a great deal of customization I can do to get the right textile for a specific design. I'm incredibly lucky to work with such talented people, and they have taught me so much about cashmere fiber and its structural properties.
How does your architectural background influence your design process?
Beyond the actual drawing software that I use (which is the same as what I used in architecture), my background has definitely influenced my design process and methods.  My overall aesthetic towards clean lines and innovative shapes and angles comes from my training. I think about the structural qualities of materials. I'll often rough out quick study samples in small scale to generate ideas and new forms, as I would do in architecture. Just as form and function belong together in architecture, I take the same approach with my designs; a product is finished when I reach a balance between beauty and purpose.
How long have you been designing?
It's been 5 years since I left architecture and started my line.
What kind of woman do you design for? Tell us about her.
A confident, globally-minded woman with an instinct for beauty and style. She looks unique and fashionable without a lot of effort.
Do you have a favourite piece in your current collection?
Currently, I'm loving our Shadow Bandit Cowl in Heather Gray mélange from our Structured Collection. We also did the Shadow Bandit Cowl in exclusive colors for Goop.com this fall, and they seem to be in constant rotation in my wardrobe.  In our new KOSI collection, the Pale Blush has also been a favorite of mine.
How do you unify East and West through colour, style, or architectural lines?
I think that the overall palette that I draw from to design is a unified mix of East and West, and so it doubles the possibilities. I think about both Eastern and Western colors, silhouettes, and patterns when I design.  This mix has always been seamless for me, and results in designs that have a more global, unified feel.
For my structured pieces, the cuts and angles typically stem from a more Western, architectural aesthetic, and if there are embellishments they usually come from Eastern inspiration because of the rich decorative history. However sometimes this happens in reverse. In fact, the cut of our capelet was inspired by a very old Rajasthani tribal silhouette.
How does your time in Delhi and Indian ancestry come into play in your designs?
Delhi is my second home. I now spend about 2-3 months there every year, with frequent trips to Rajasthan, so I am continually inspired by traditional Indian arts and materials because I have been exposed to them my whole life through my family. I find so much can be drawn from them to create anew.
I like to take traditional elements and minimally abstract them in my cashmere pieces to show them in a different light, such as my Phulkari-inspired embroidered motifs, or the Kurta button-chains I've designed and re-purposed to use in structured scarves.
Simply being in India, I can't help but be influenced by the architecture, patterns, carvings, colors, and landscapes. The sources never end. In fact, the palette of my second season was inspired by the colors of a Kingfisher while I was in a bird sanctuary in Bharatpur.
I want my designs to be chic and modern, but lasting, with a look that goes beyond trends. I don't believe in throwaway fashion. I believe in protecting high quality, beautiful pieces over time, as I've watched my mother and my grandmother do in India. Each design is meant to be an investment piece to wear season after season.
Have you thought about branching into any other areas of design?
Constantly. I would like to branch into other accessories, and also do more in textile design and home goods.
Would you ever collaborate with another designer or is your design process too personal and independent right now?
I would love to collaborate with another designer. Collaboration is an energizing activity when you have compatible but not identical aesthetics. It's a lot of fun.
What would you describe as your "signature" in your designs?
Triangles seem to keep finding their way into my designs.  As far as a "signature," I would say my designs are modern with a timeless quality.
What can we expect to see next from Payal Luthra?
We're excited to be part of Bombay Electric's residency at Selfridge's in London this fall, in conjunction with the V&A's exhibit on the Fabric of India. Regarding future collections, we'll be adding bigger capes and ponchos, and you'll see bolder embroideries than we've done in the past. We may also introduce special runway edition pieces that will be more elaborate. I am also excited about a product I'm developing with my husband that will benefit tiger conservation.
Interview by Bethany Trepanier // Photos kindly provided by Payal Luthra // Shop the Payal Luthra collection here.