D.S. & Durga Turn Perfume Making into a Slow Art for the Senses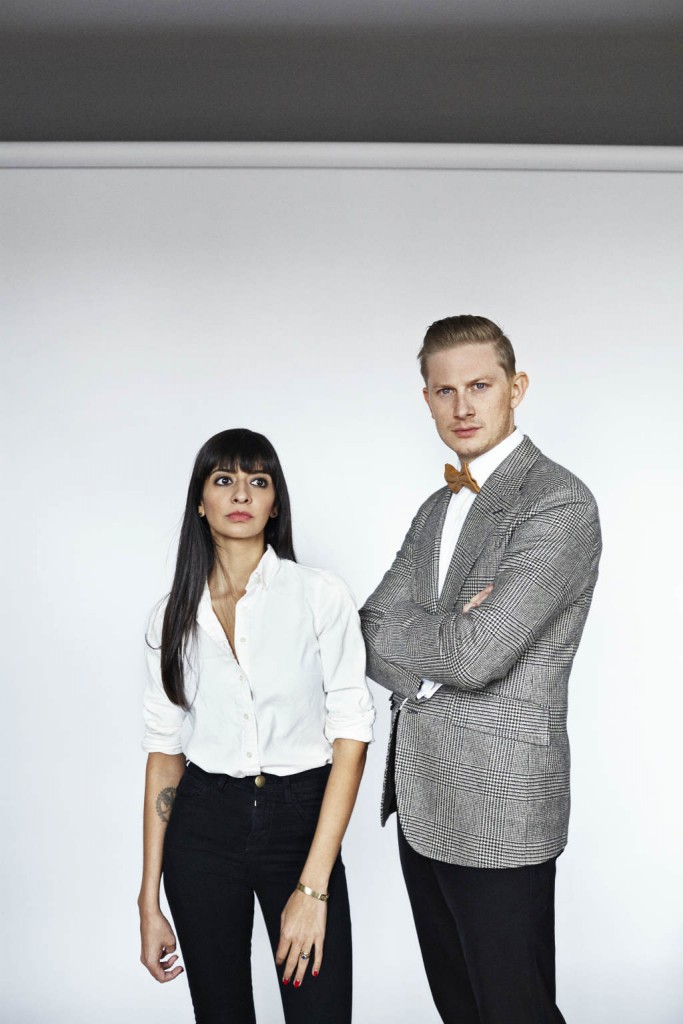 Describe a typical day working as Creative Director of your own perfume brand, D.S. & Durga.
There's no typical day! If I am lucky, I will get to do maybe 45 minutes of what I consider to be my "real work", and that is design. Most of the time these days David and I are putting out fires and doing crisis management. That, and meetings. I love meeting potential clients and talking about new projects but they tend to be what we call "day-killers." They take us away from the nuts-and-bolts work of making perfumes and designs.
You like to employ the art of storytelling within your branding. Why is this important to you? 
We love explaining the vision we have in mind when we create the fragrances. We feel this enriches the experience of wearing the perfume.
As a former architect, what was the biggest challenge in your transition from designing buildings to designing a perfume brand?
There was no challenge really, I believe that once you design something, you can translate that language into anything else. I just had to scale down. With a perfume bottle or box, every detail counts. I loved being able to focus on all parts of the product.
What are your favorite scents from D.S. & Durga and why? 
I always love and wear whatever we are working on that is new. I love testing and getting to know our new scents. Right now we have a Tuberose scent due out this fall that is blowing my mind. That and Debaser, which I always come back to.
What are some constraints you feel working in the perfume industry right now? 
We are currently working on international distribution. The legal and logistical aspects of shipping perfume, which is considered a dangerous good because it is alcohol, have us really frustrated at times. Figuring out the process is a full time job in itself!
How does living in Brooklyn inspire you?
We love NYC and the history here. We love the European influence; it makes us feel connected to the rest of the world. And most of all we love the people in Brooklyn. We are surrounded by fascinating types.
What advice do you have for someone wanting to begin their own parfumerie?
It's a hard world to break into. It's so secretive and no one wants to share their secrets. I would say just practice, practice, practice. Get to know the raw materials inside and out. And of course it is always best to have an idea that sets you apart from the masses. There is a lot of competition out there.
What do you and David hope to ultimately contribute to the perfume industry?
We hope to make some of the best scents out there in the niche perfume world and expose the small world of independent perfume to a truly great self-taught American perfume. David would say he wants to help perfume be considered as an art —that is his ultimate goal!
In order to keep innovating, how do your recharge your creative battery?

Inspiration is everywhere.
Are there any fragrance campaigns that you particularly admire from the past and why?
They are all kind of silly.
How do you strike a balance between looking to history for inspiration while instilling something fresh and new into the niche perfume industry?
Hard to say. Our earlier years were spent with a major reverence towards the past, in terms of inspiration. These days we both are really into innovation while keeping the design timeless.
Your name "Durga" refers to a Hindu goddess. Does your Indian background ever appear, consciously or subconsciously, within your work?
We have plans for something Indian and colorful pretty soon. We don't want to do Indian just a little but we want to go all the way!
Story by Raima Anand // Photo: Jason Frank Rothenberg, courtesy D.S. & Durga