Architecture at Play
Describe your path to what you are doing now. Was jewelry design always your first love?
I set out to become an architect. In my architectural studies I was always drawn to the fine details. This attention to detail really lends itself to the intricacies of jewelry design. Certainly my studies in architecture have strongly influenced my design signature not only in jewelry design, but in everything, whether it's designing my workspace, my apartment, or an outfit.
Growing up I remember my mom sculpting and designing jewelry. Her artistry has influenced me greatly and continues to be a huge inspiration in my life.
Although I never set out to become a jewelry designer, I can see clearly how all these factors conspired to turn me into a jewelry designer! From where I stand today, the evolution to jewelry designer seems perfectly logical.
How did you come up with the unique approach of connecting your work to architecture?
My inspiration comes from architecture and I cannot help but look at most everything through an architectural lens. You could say it's in my DNA.
Eastern architecture seems to play a strong role in your designs. Why do you think this is? Have you always been drawn to the East? If so, any particular places?
I was always drawn to the details of eastern architecture to the way shapes, colors, and light are arranged and play together. Having travelled to many eastern countries has given me an appreciation and understanding of eastern architecture and its history.
The East seems to be alluring and inspiring for the collections of fashion designers in particular. It's not as prevalent in Western jewelry design so you seem to be carving out a unique place for yourself in the industry. Has this been intentional or simply an evolution of your creative process?
I would say it has been an evolution of my creative process, but at the same time eastern architecture and gothic architecture have greatly inspired me in my work. Using their elements or even combining them seemed an exciting idea for the Intimacy Collection.
What else inspires you besides architectural elements?
Culture and natural elements are also sources of inspiration as I believe architecture, culture, and natural elements are related, and combining them will sometimes bring life to the design.
You use words such "flirtatious" and "gothic" to describe your jewelry pieces — how do you strike a balance between different moods when creating a collection?
The designs are inspired by different elements, reflecting varied moods and emotions during the design process, but what preserves the overall balance is the overall vision anchored in my design signature.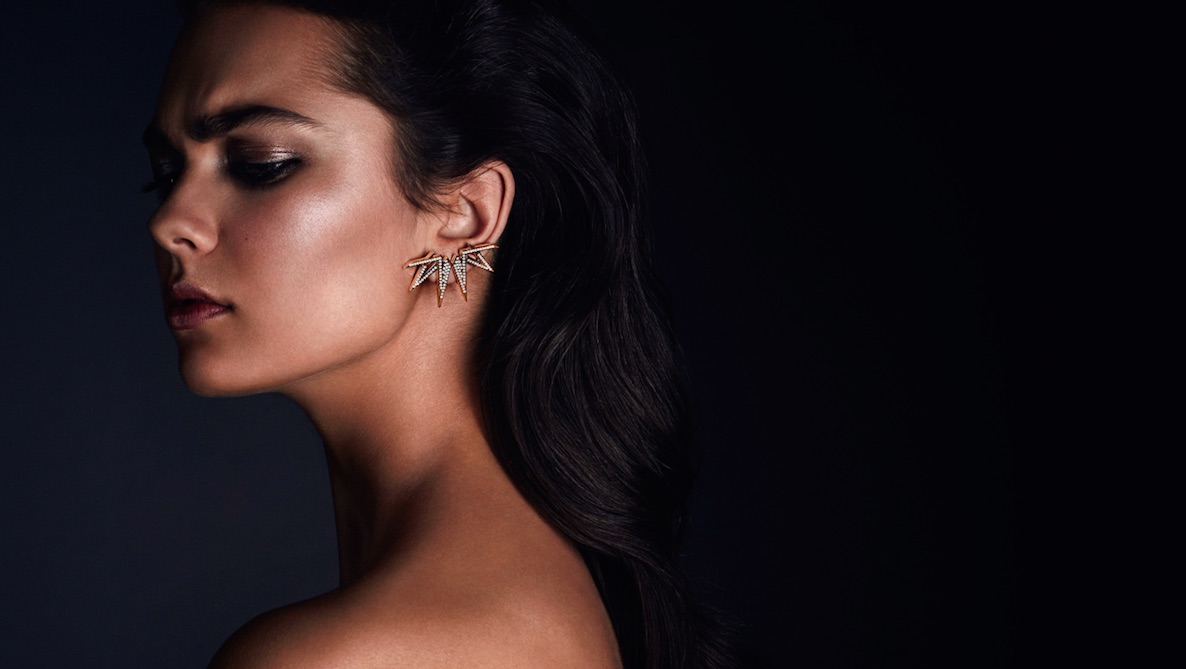 Do you have a certain philosophy on how jewelry should look and feel?
I believe jewelry is not an accessory that completes an outfit, but the masterpiece that empowers the wearer.
Have you had any mentors along the way?
There are a lot of people whose have inspired and influenced me, but I don't have any specific mentors.
What kind of woman do you design for?
My jewelry is for the woman (and hopefully someday soon for the man) who dares or aspires to be bold and individualistic. These are not pieces for someone who wants to blend into the background and be invisible.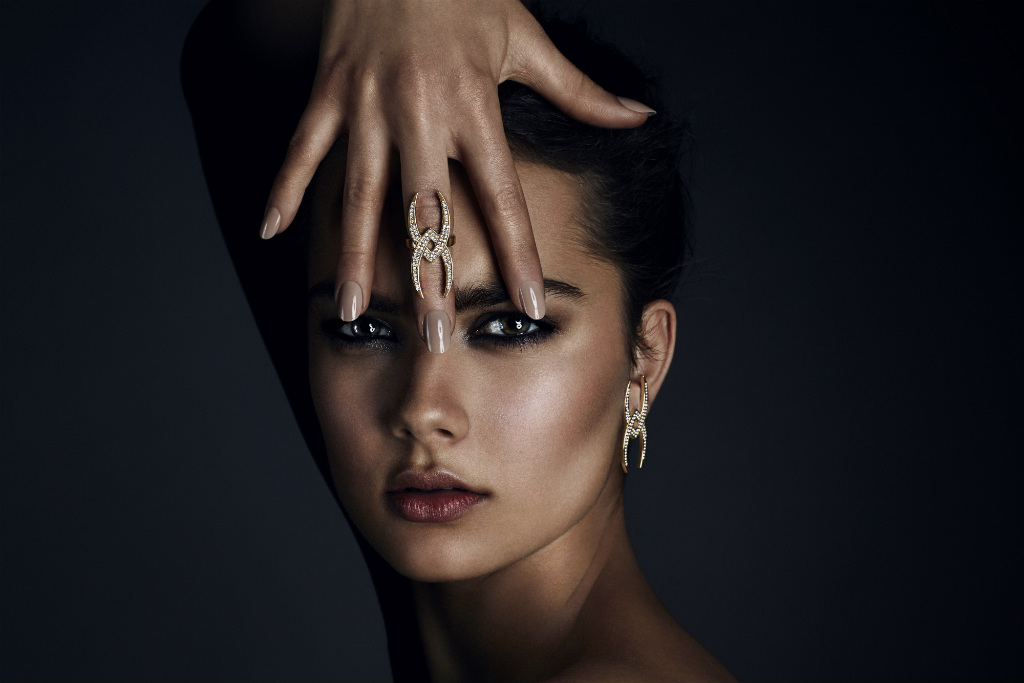 If you had to pick, what piece from a previous collection are you most proud of having made?
It's a hard question to answer to choose only one! I feel every design in the Intimacy Collection reflects a part of me during the design process. I believe the whole collection will have a special significant place in my heart since it is the first collection that helped me to show the reflection of my feelings and ideas.
What is your most treasured piece of jewelry outside of your own designs, and why?
It would have to be a gold pearl ring with 6 round pearls that are arranged together in the shape of a flower. It was given to me by my mom and has been in our family for generations. I like it not so much because of its value and beauty, but because I feel connected to the love and energy of the women in my family who wore it before me.
Is there a designer or brand that you would like to collaborate with, or is your design process very personal?
Of course, I am always open to new design experiences and anything that makes sense for Daisy Dion. At the moment I've just been concentrating on getting my first collection launched while the second collection is fast approaching.
You seem to be working between New York and Italy. Is that a challenge? Also, how does that affect your creative process?
I just feel lucky to be working every day at something I love. New York and Florence each have their own character and personality. The museums and galleries in both cities are a constant source of inspiration for me. I've been inspired from working with so many terrific and supportive people in these two cities.
What can we expect to see next from Daisy Dion?
Currently I'm working on Daisy Dion's second collection, and I'm really excited about it. We are in the process of adding a fine jewelry line and an accessory line in the near future.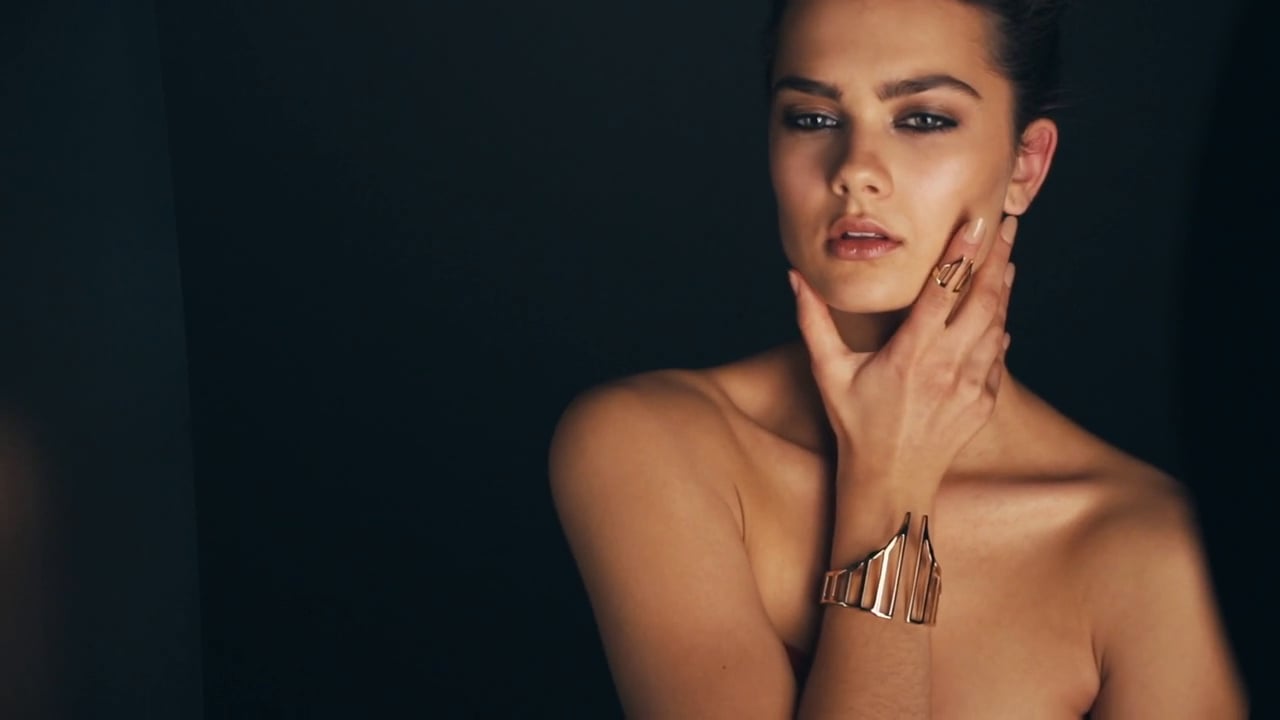 Daisy Dion fine jewellery is available online at http://daisydion.com
Story by Bethany Trepanier // Photos by Chris Nicholls