A Young Creative Develops His Analog Diary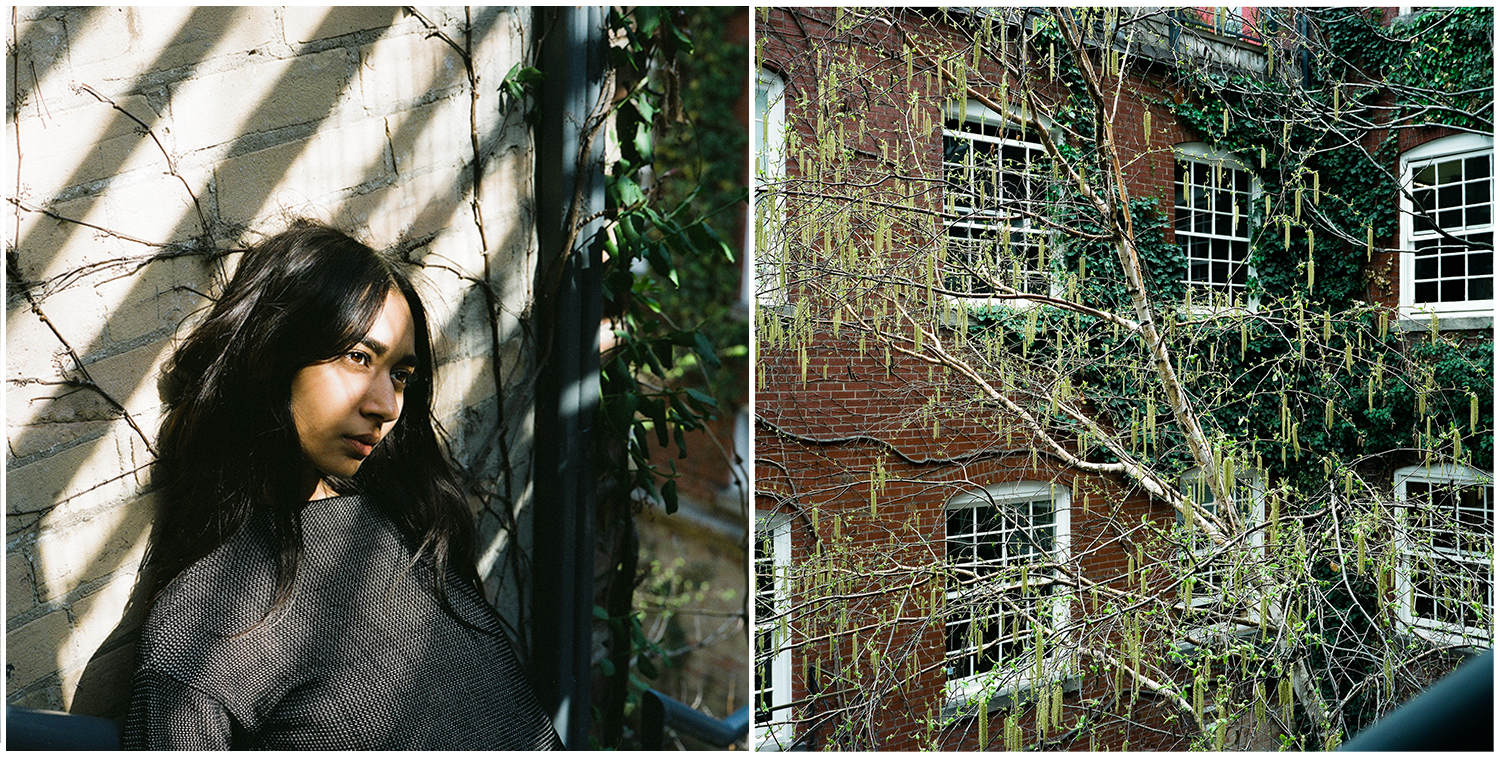 {"City and the Girl, 2015" by Sachkartar S. Dhanjal}
Can you introduce yourself to our readers? Where do you live?
My name is Sachkartar Singh Dhanjal. I was born in London and at a young age, moved to Toronto. I think it would be wrong for me to consider myself anything other than a lucky person. I've been exposed to the right people and the right things at the right time and have been fortunate enough that these experiences have shaped my taste and cultural outlook in a way that is allowing me to progress as both a person, and within my art.
There are infinite parallels that exist between art forms and practices, and I feel it's important to remember that the joy I may find in my art is the same that another artist may feel for their discipline. I believe one's work should be an honest reflection of themselves. When that reflection shows you exactly as you are, then your work is honest.
How does living in Toronto inspire you? 
I've spent the majority of my life in Brampton and the Greater Toronto Area. There is still so much for me to discover here. It may lack the atmosphere that I've experienced in London, but it affords me a comfort zone where I can work and build myself within. I cannot deny that it has been a huge factor in shaping me as a person – it's taught me a lot about myself, and what I don't want.
Do you remember the first picture you took?
Rather than the first picture I took, the first that left a sentimental impression on me, was of my Grandmother reading her morning prayers on the back yard of our house. I remember looking out the window and taking the shot on my first black and white roll with my Grandfather's Nikon F. There is something profoundly beautiful about acts of devotion.
Could you describe your work and aesthetic to us?
At the moment, I've been trying to experiment with different styles of photography; meeting and collaborating with new and exciting people who make me think in different ways. I shoot on film format as I believe it's a more honest and engaging medium to both the photographer and the viewer. I appreciate minimalism and classicism but also the grunge and imperfections of film — it's all about finding balance. I like to try new things and see how the end product and process makes me feel. It's a constant process of introspection and a never-ending search for fulfillment in my work.
I am still young as a creative and as a result, my taste in aesthetics and my work process is constantly changing. I guess I'm in the process of developing myself and creating a style that is mine, while trying to maintain the open mind of a learner.
How much of yourself, as an Indian and a Sikh, is in your work?
I would like to believe that a very large part of my work is affected directly by my faith as a Sikh. The values and principles instilled in me through Sikhism have become the core foundation of my life — point being, my thought process has been guided, at times indirectly, by the framework that I live in. So, as I try my best to maintain my spirituality, I cannot see my work, and myself as a Sikh, being distinct.
Who are your biggest inspirations in life and in the world of photography? Have you had any mentors along the way?
I am inspired largely by a few close friends in England. I have always kept a small circle and I prefer it that way, so it is by the grace of God that I have had the chance to meet them. Sure, it's easy to look at a photo-journal by Steve McCurry and think, "Hey, that's amazing, I would love to do something like that", but I feel it hits home so much more when you see the people you love and look up to doing great things and encouraging you to do the same.
With that said, I have found a lot of inspiration through the works of Raghu Rai, Ryan Muirhead, Tom Mitchell, Alasdair Mcllelan, etc. Exposure to their work has undoubtedly helped shape my taste.
Dream location to take pictures?
Lhasa, Tibet after the fall of the Qing Dynasty (c. 1912-1950).
Dream subject?
My great grandfather. I would have also loved the opportunity to document a day in the lives of either Pandit Bhimsen Joshi or Pandit Nikhil Banerjee.
What are you currently working on?
I'm currently working on a photoset in ode to my East African heritage. I may be doing some travelling through Europe this month so I'll be working on some concepts to capture the essence of city life. Other than that, I'm looking to continue experimenting with portraiture and video concepts this summer. I'm incredibly excited to get the ball rolling with some great projects that we have in mind.
What else do you do (if anything) besides photography? 
I have been studying the contemporary form of Hindustani classical vocal music called "khayal" for a number of years now under my Guru, Rajendra Dixit. It's difficult for me to describe how quickly music has overtaken my mind. Over the past 5-6 years it has truly become an inseparable part of me. I am thankful for all the guidance that my teachers have provided me — they are my gateways to truth.
I also enjoy Turkish coffee, Japanese incense and long coats (in no particular order).
Your thoughts around the digital aspect of photography especially in the world of Instagram where everyone is a photographer?
Instagram's been a great platform for me to put myself out there and discover the work of other artists who have in turn shaped my taste and outlook. If a picture resonates with me, then it doesn't really matter whether it's shot on digital or film format. It's more of a personal choice as I prefer the process more — it's more intimate and rewarding for me. With that said, digital does have its place. At the end of the day, if someone can be inspired towards photography through their iPhone camera, then I think that's great.
Where would you like to travel next and why?  
I was planning a trip to Nepal before the earthquake happened. I'd still like to go there in the near future if the opportunity arises.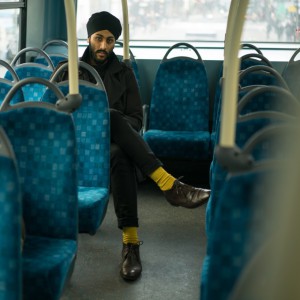 Find Sachkartar Singh Dhanjal on Instagram @sachdhanjal