Princess Niloufer: Breaking Boundaries Between East and West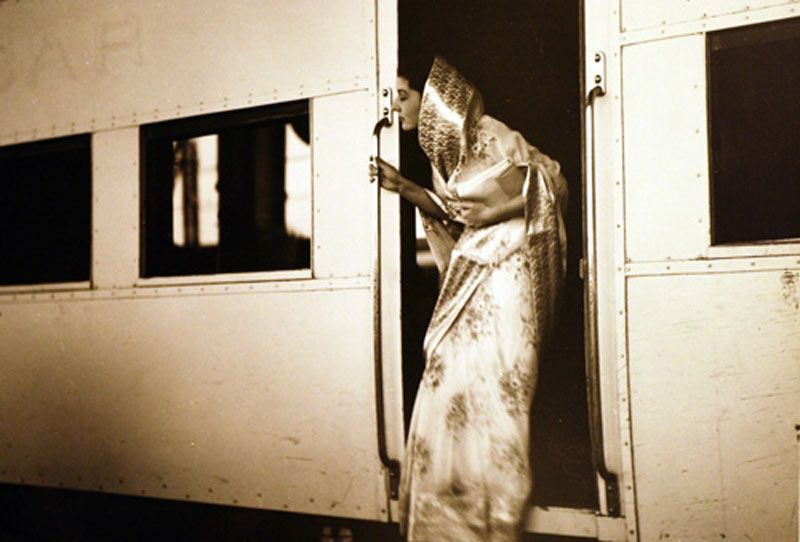 Born in 1916 in Istanbul, and one of the last princesses of the Ottoman Empire, Niloufer Farhat Begum was arguably the most revolutionary whose free spirit only soared higher as she gained popularity and fanfare across the globe. As a pioneer for women's health, she established Niloufer Hospital, a maternity hospital to ensure hygiene for expecting mothers and newborn babies, despite being unable to bear children herself. Adored by the people for her social initiatives, she became affectionately referred to as the Kohinoor of Hyderabad, meaning 'Mountain of Light'.
Since the princess married Mozzam Jha, the second son of the Nizam of Hyderabad, rather young at the age of 16, all of her celebrated initiatives hailed from India. Her popularity stemmed from her humanitarian spirit, unfading beauty and unparalleled sense of style. The ease within which she made the Indian sari her own, despite being born in Istanbul and raised in France, won her the hearts of the Indian populace. Niloufer's idea of design was so independently unique that she was able to westernize the Indian sari making her amongst the first to blend cultures of the East and West.
Princess Niloufer's cousin Durru Shehvar, who married the Nizam's first son, was also known for her sense of beauty, fashion and independence. Together, the two women took the world by charm and frequently attended fashion shows in Paris and London. "The Nizam threw lavish parties where he showed off his daughters-in-law," quipped Nawab Mujib Ali Yavar Jung, a former official of the Hyderabad royal court in The Telegraph.
As Niloufer travelled between continents, she confidently transitioned between eastern and western attire. Not only did she drape saris elegantly but also slipped into beautiful gowns and off-shoulder dresses with equal grace. She could carry gem stone earrings, chandelier ear-drops, layered neck pieces with pearls, and extravagant studded bracelets, with élan.
"No hostess can make her guests feel more at home than Princess Niloufer, nor serve tea more charmingly. Her conversation indicated a well-informed mind, ranging from international politics to Paris styles, about which she chattered in perfect French to the Italian wife of the other American reporter, whose knowledge of English was then rudimentary. Niloufer's English was also flawless. That evening, at the birthday party of her cousin, the Princess of Berar, Niloufer appeared in a striking black Paris gown, poised and lovely, and the center of attraction for all men present. She seemed able to make each of them feel he was the most important person in the room. This, indeed, is charm," reported Percy Wood in The Chicago Tribune in 1949.
She even commissioned French fashion designers to implement her ideas of design. Niloufer preferred to adorn patterns of paillettes and grand embroidery in her tissue, silk net and chiffon saris. While Indians often preferred earthy and bold colors, the princess chose to give her saris a western touch by opting for pastel shades with exquisite embellishments.
"Her violet eyes and blue-black Circassian hair were enough to ruin a man's appetite. She was the loveliest creature I had ever set my eyes on," said British official Sir Conrad Corfield, who served as the secretary to several Viceroys in pre-independence India.
Despite her sought-after charm, her union with Prince Moazzam Jah came to an end after twenty years of marriage. In an era where the idea of remarriage was unthinkable for women, not only did the Princess marry again ten years after her divorce to the son of the Nizam, but she married Edward J. Pope—someone outside her culture and religion—who was a former Defence Department official, business executive and Hollywood scriptwriter.
The world was so enamoured by Niloufer's beauty that upon her return to France, following her divorce in 1952, she was featured in Vogue magazine wearing some of her own saris. Soon thereafter, her style gained immense popularity and even remains on display at New York's Fashion Institute of Technology Museum.
Niloufer's liberal attitude, progressive thinking and undying enthusiasm inspired generations of women and fashion connoisseurs so much so that fashion designers and jewellers across the world launched collections and jewellery patterns in her memory. Most importantly though, until the end, Niloufer encouraged women to go against societal stereotypes by living for herself, ruled by the heart, no matter where life took her.
Story by Parinatha Sampath. All photos via Wikimedia unless otherwise noted.