The Art of Upcycling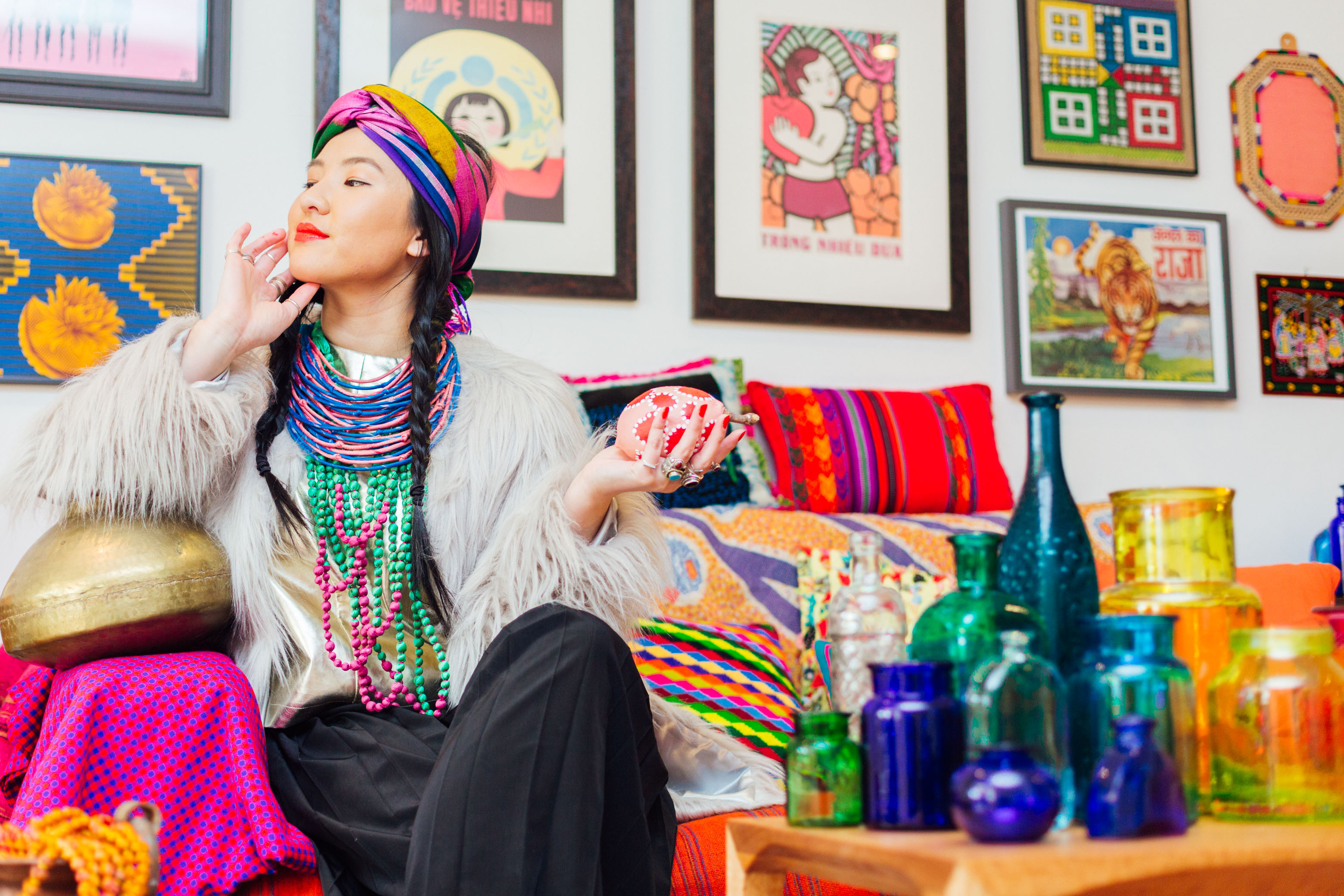 The House of Wandering Silk was founded by Katherine Neumann who was born to immigrant parents in Sydney, Australia. At nineteen, she went to study International Relations in Japan and lived there for almost six years, patronizing all-you-can-eat sushi bars, shopping for vintage yukatas at flea markets, and traveling across Asia at every chance she had. It was during this time that she met Safia Minney, fair-trade pioneer and founder of People Tree. This sparked the interest in fair trade that later led to House of Wandering Silk.
With the single-minded goal of working in the development sector, Katherine moved to London where she threw herself into every internship, volunteer position and job related to aid and development. After a six month internship with Human Rights Watch, Katherine began her almost ten-year career with the French Humanitarian Organisation, ACTED, in Afghanistan just before her twenty-fifth birthday.
Following six months in Mazar-e-Sharif, spent enjoying cardamom ice-cream, dodging land mines and getting her head around the vagaries of international development, Katherine moved to Mansehra, in the former North West Frontier Province of Pakistan, in the wake of the catastrophic Kashmir earthquake of 2005.
Here she lived for two years, during which time she met social entrepreneur, Cath Braid, from the Islamabad-based ethical fashion brand, Polly & Other Stories. This was when Katherine decided that one day she would set up her own fair-trade business.
In her spare time and on weekends, Katherine began to meet with women artisans in northern Pakistan. Meanwhile, her position as a Humanitarian Aid Worker took her to conflict and disaster zones in Iraq, Lebanon, Sudan, Kenya, Kyrgyzstan, Tajikistan, India, Vietnam and Myanmar. Her one eye though was always kept open for unique and beautiful textiles and the women artisans who kept alive their textile heritage. It's these networks that House of Wandering Silk is built upon today.
In 2010, Katherine set up home in New Delhi, India, working part-time on development and emergencies and taking baby steps towards setting up House of Wandering Silk. Finally, in 2013, she left her job of almost ten years and dedicated herself full-time to the business. Following six years of living in Delhi, Katherine now splits her time between her home in Berlin, her studio in Delhi and traveling the world to seek out authentic textile stories.
With three passports in her carry-on and once aptly described as having the "feet of a wandering calf", it is not surprising that travel has been the single constant in Katherine's life. She has lived, worked and travelled in some 70 countries and counting; overland odysseys from Pakistan to Tibet, epic journeys across West Africa, and Central Asian sojourns to name are a few of her escapades.
Katherine believes in work that respects people and the planet and by working with artisans, she creates opportunities for them to secure a dignified livelihood and economic independence.
Currently, Katherine along with her colleague Maria operates House of Wandering Silk out of a studio in New Delhi where they sell a curated collection of products online and also partner with stockists such as Victoria & Albert Museum Store and Selfridges in London, the Minneapolis Institute of Art, and Good Earth in India to name a few.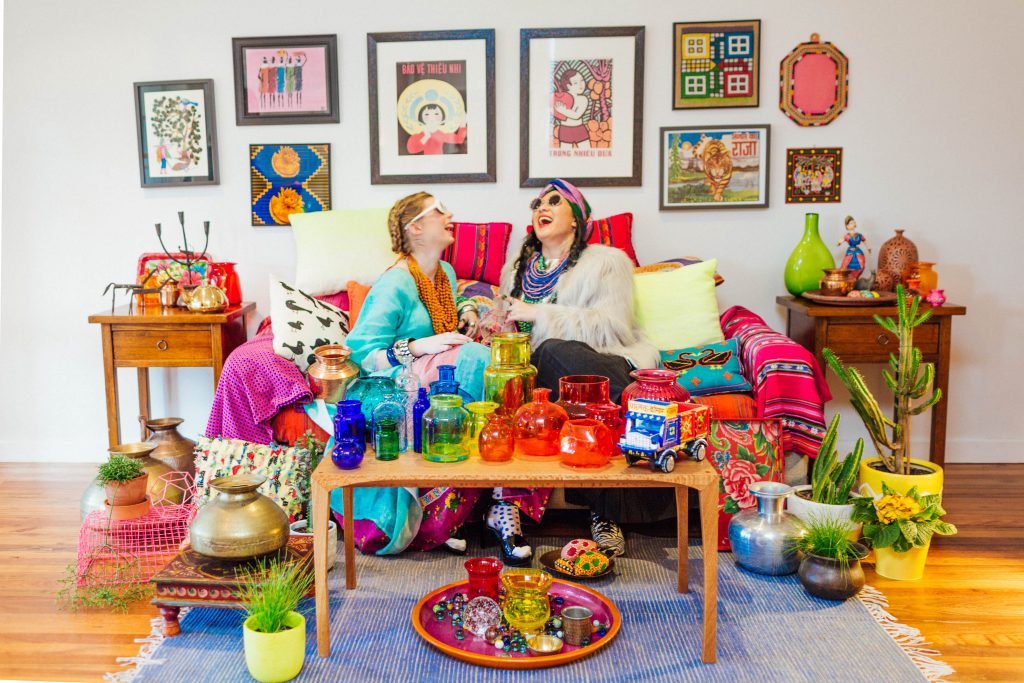 ---
Photos kindly provided by House of Wandering Silk. Shop the beautiful collection of scarves, jewelry, bags, clothing and homewares by House of Wandering Silk here.