The Nomadic Nature of Mimilore Jewelry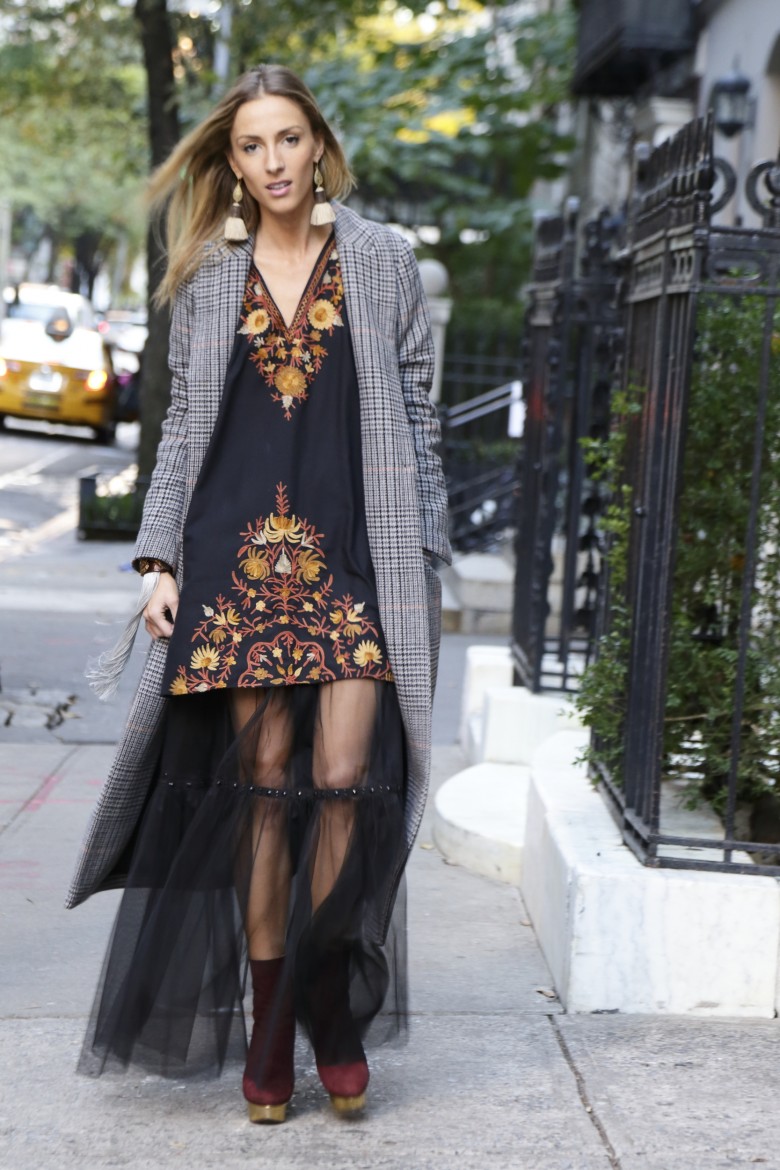 Describe the path to what you are doing now.
Part of my adulthood (and I suppose my entire childhood) was occupied with ballet, resulting in me actually having a short career in it. An injury, early on however, ejected me out of that world. So I moved to New York City and into the fashion space, as a personal stylist. Several years later, I was able to envision things that designers hadn't created yet, and a series of events led to me to the other side of the fence — creating my own vision.
How did you come up with your brand name?
Mimi was created by my parents. I am Mimi. It was my childhood nickname. I was only Marina when I was in trouble. The lore part is the more special syllable of the brand name. Lore is something that is taught, something that is learned, or a knowledge gained through study or experience. Much of Mimilore is my tactile interpretation of the things I've learned by experience, by the people around me who have knowledge in the trade, and most importantly through the cultures and traditions that I have observed around the world. So, in many ways, Mimilore is a comprehensive explanation of the brand encompassing myself and my own acquired tradition.
Travel is an integral part of your brand in the jewelry pieces that you create. Do you have a favorite piece from your collections that resonates with you the most?
Although the Marrakech hasn't yet appeared in the collection, it is almost finished and ready for the world. Morocco has been one of my favorite places to visit as I was really moved by the colours, souks and the people.
What is it about the spirit of travel that excites you?
The unknown. The adventure. The ever-lasting thirst to broaden my view of the world and and learn more in a full-sensory fashion. I find it tremendously educating, enriching and creatively quenching.
If you weren't a jewelry designer, what else would you do?
I suppose I don't see myself fully as a jewelry designer yet. It almost sounds too grand, and I still style for editorial, commercial and private clients too. However, I've always dreamed of being a photographer so perhaps that is something else I would add to my portfolio if time allows.
What advice would you give to someone wanting to design jewelry for a living?
Be prepared to sacrifice a lot of your creative time to business. When I first started this, I envisioned being a full time "artist" just making beautiful things and gracing the world with creativity. It's not like that at all. You have to have your business hat on at least half or two-thirds of the time. It's glamorous from the outside, but as with styling, there is so much grunt work and running around, and it's hardly as easy as it appears. And learn patience. You get excited and want things to happen overnight but they take time and there is definitely a process. There are no shortcuts.
Even though your pieces are inspired by destinations from around the globe, how does living in New York influence your process of creativity?
Living in a fashion capital as New York City is integral to my line. Without the influence and edge of a dynamic metropolitan city, my collection would look 'global' but it wouldn't be different from what you could purchase in those colorful countries. Travel is 50% of the aesthetic; the other half is the influence of Manhattan. Mimilore is the interpretation of faraway lands into something edgier that a big city woman can wear proudly, without looking as though she purchased her jewelry while on vacation.
What can we expect to see next from Mimilore?
I just returned from two weeks in the Caribbean where I gathered color inspiration everywhere from the rustic side of the under-developed sections of Antigua to the ritzier scene of St. Barths and its European influenced fashion and tradition.
The Spring/Summer Mimilore Resort collection goes back to a lot of color, but with a heavy neutral base. Expect to see a lot of natural hues with unconventional color combos. I will also be working with more metal this spring allowing greater architectural freedom. And lots of printed leather.
We're particular intrigued by the Jaipur necklace for obvious reasons. Can you tell us more about this piece?
The Jaipur was the first introduction to the Fall/Winter '15 Collection. Opulence was the inspiration, and although I aimed for darker colours a lot of pink was woven throughout much like the streets of Jaipur. The centerpiece is heavily embroidered as traditional Indian attire and Jaipur being the famous pink city of India, the name is fitting for this decadent piece.
Is there a piece from the new collection that you are most excited to share with your clients?
The Fez is particularly fun right now as its structure makes it extremely versatile to wear. The loose chain that goes through the center piece allows one to wear it in multiple lengths, and there are at least 4 different ways to wear it. I love designing pieces that can re-purposed in many ways as I want my customers to enjoy their jewellery as often as possible.
What sort of woman do you design for?
To be entirely honest, I design with myself in mind, and create what I would love to own as a statement piece which I don't already see on the runways, at Barney's, online, or anywhere else. And I think my fans follow, as they are also looking for something unique in their daily lives that can transition easily into formal attire too.
What's the most important lesson you learned during your years as a former stylist for J. Crew?
The importance of hard work, the nature of the retail industry, understanding the consumer, financial numbers and that sometimes personal life has to sacrificed for a successful career.
Creatively, I've learned how to be fearless in trying unconventional color combinations, how to translate tradition and heritage into modern fashion, how to not take things too seriously and see fashion from a more playful lens, unrestricted by rules.
Do you have a dream destination for a future Mimilore collection?
South America. There are so many undiscovered gems there outside of the beaten paths. I'm eager to wander there and collect inspiration. A trip to Asia and India is also on the horizon soon.
Photographs of Marina Dobreva by Chieko Kato. Shop the Mimilore jewelry collection here.