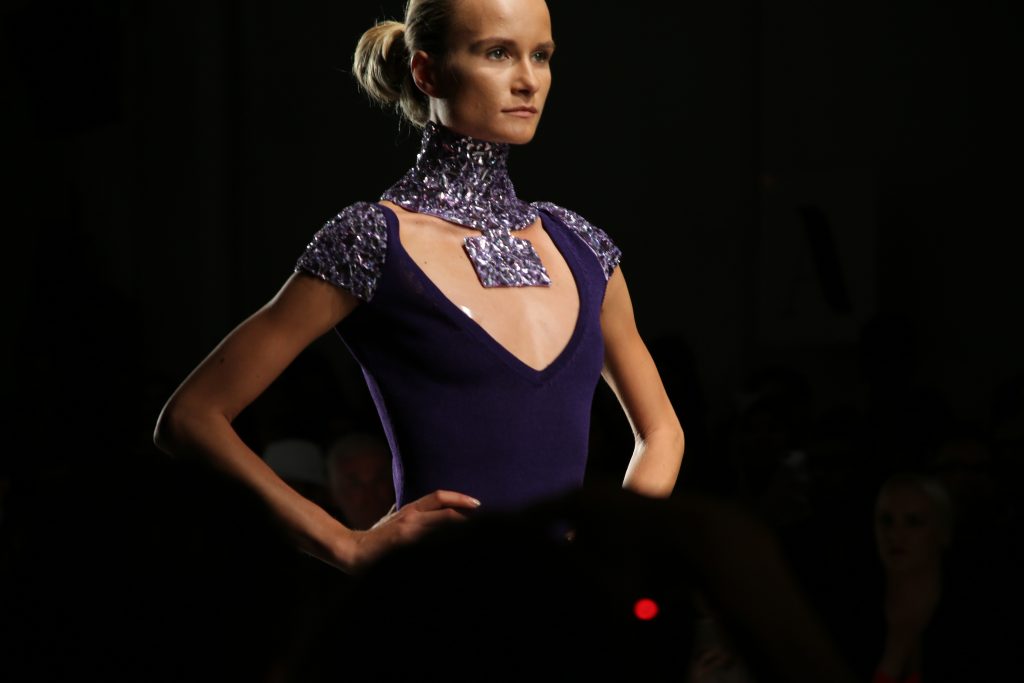 Romantic French music and elegant designs charmed the crowd at Zang Toi's Spring/Summer 2017 runway show during New York Fashion Week. For his "Glorious Giverny Garden" collection, Malaysian-born Toi seemed to have taken a stroll through Impressionist painter Claude Monet's garden located in Giverny, a village in the upper Normandy region of France. Black, ivory, and lilac were the predominant colors in Toi's palette of choice.
Zang Toi, a Parsons School of Design graduate, presented the 34-look runway show in his trademark style of three distinct parts. Models first emerged draped in black trench coats and ivory cardigans. As the show music transitioned, so did the clothes, with the second segment introducing embroidered flowers and more cocktail and evening looks. One standout piece was the dramatic trench ballgown lined in violet silk. The gowns ranged from solid colours, to a mix of black and lilac, to various shades of purple. The finale featured a solid violet gown, with a lilac shrug that was encrusted with beaded silk pansies, embodying Toi's vision of a flourishing garden. The two gemstone chokers were amongst the most spectacular pieces in the final segment of the show. A continuation from previous seasons, these lilac and violet hand-encrusted chokers elevated the runway looks and drew gasps from the crowd.
The Spring/Summer '17 collection perfectly captured the essence of a blooming garden in the springtime in France and held true to the elegance and attention to detail that Toi has become known for in the last twenty years of his career.
Review by Asha Ruparell // Photos by April Chang