Vaidehi Kinkhabwala is a multi-disciplinary artist who grew up in India and now lives and works in New York City. She received her MFA in Studio Art from Montclair State University; bi-cultural experiences, gender disparity and struggle ensuing from the transition to America have fundamentally shaped her work.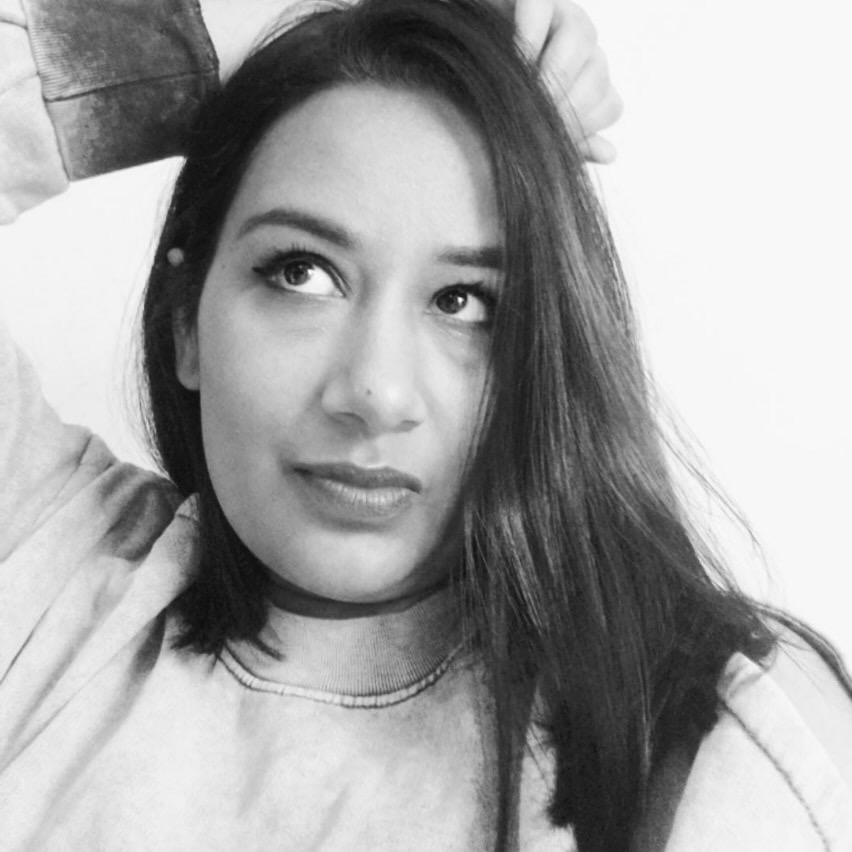 J'AIPUR: Please introduce our readers to your series of works that are part of our online exhibit. How did these works come about? 
Vaidehi Kinkhabwala: My studio practice post-pandemic shifted to my NYC apartment. I worked on this series of paintings while dealing with a recurring autoimmune condition in the middle of the lockdown. The only relief I had during that time was the opportunity to walk away from reality and immerse myself in the world I was creating through my paintings and art. This work made during the lockdown is an ode to New York City, my forever muse, which was struggling during that time just like myself.
JJ: What is your background and how did you become an artist? 
VK: Even though I was exposed to Indian classical dance and music since a very young age, visual art was a parallel language for me in which I could express myself most freely. So when it was time to make a decision to choose a major/career, there wasn't any debate in my mind. Art was the obvious and only choice for me. This is what I knew best even then.
JJ: Describe your creative process. 
VK: To look at everything with an unconventional artistic approach and to express myself through visuals, music, dance using these mediums became a way of life while growing up. I was an extremely shy and introverted kid and the option to be able to use these different mediums empowered me and also gave me control over what part of me I wanted the world to analyze.
JJ: Who are some women artists (living or dead) that you admire?
VK: Amrita Sher- Gil, Sungi Mlengeya , Frida Kahlo, Judy Chicago , Louise Bourgeois, Tracey Emin, Faith Ringold, Alma Thomas, Shazia Sikander, Mrinalini Mukherjee, Dayanita Singh.
JJ: Name an art exhibition that had a lasting impression upon you.
JJ: What inspires you to create?
VK: Story telling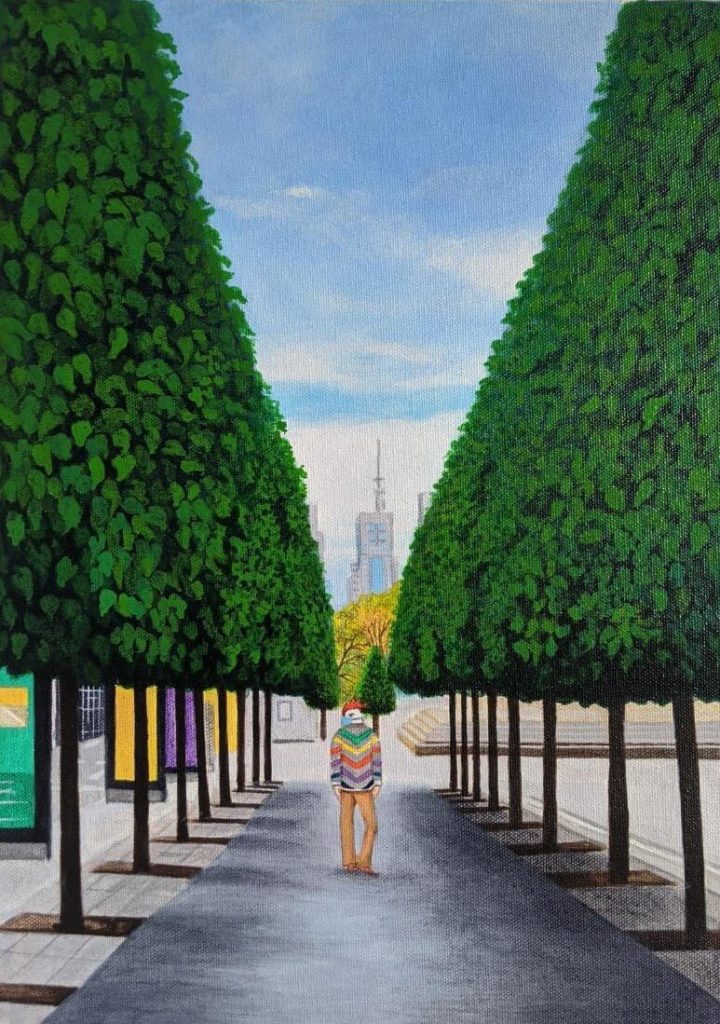 JJ: Name a favourite artwork of yours.
JJ: What are some tools, techniques and materials that you employ to create your work?
VK: My work is conceptualized through initial quick sketches, notes , poems and later translates onto the canvas through these pieces.
JJ: What do you like to do when you are not making art?
VK: I am always making art even when I am not making art physically. Activities like reading, listening to podcasts, walking around in the city, and cooking are all an extension of my art practice.
JJ: What are some challenges you have faced as an artist?
VK: Being excluded and not taken seriously because I am a woman of color and sometimes also because of my age  is one of the biggest challenges I have faced.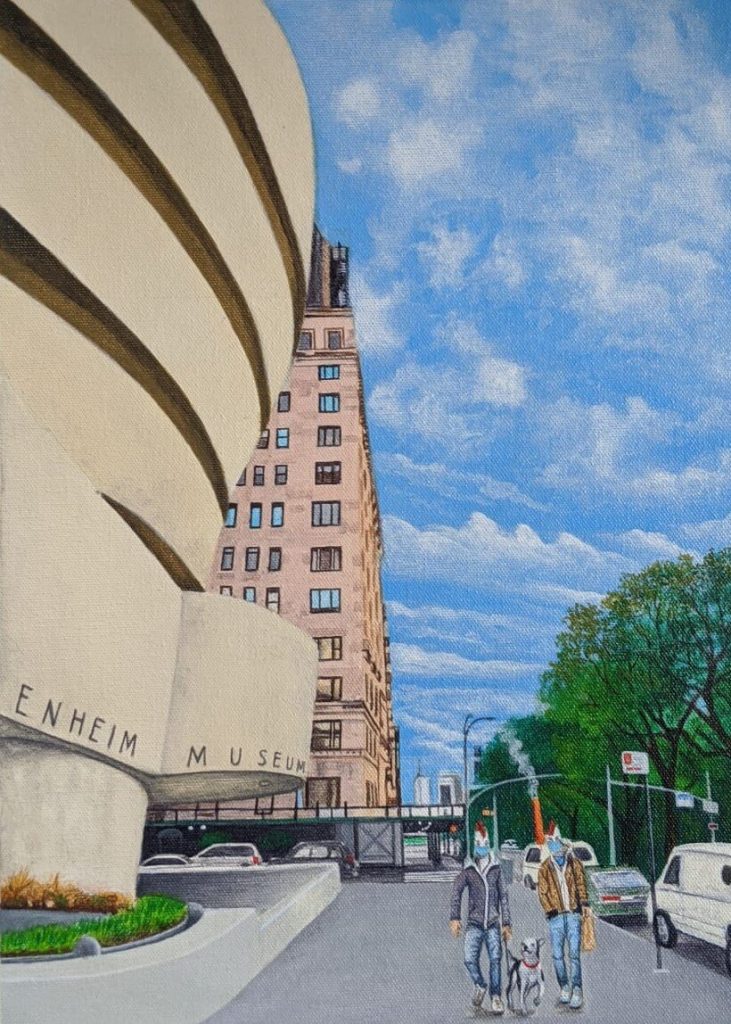 JJ: How do you think the art world can better support women artists? 
VK: By taking them as seriously just as anyone else and being open to listening to all kinds of stories and experiences.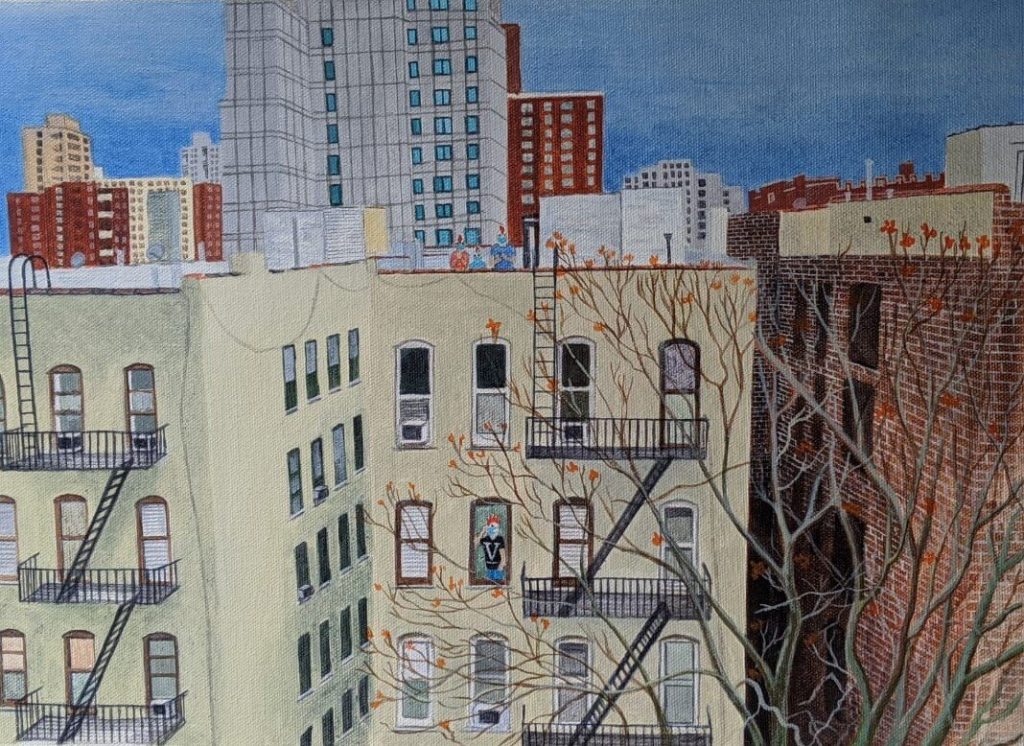 Contact us if you are interested in more information about the artist and purchasing her works. We encourage you to support women artists to bring greater diversity into the art world!