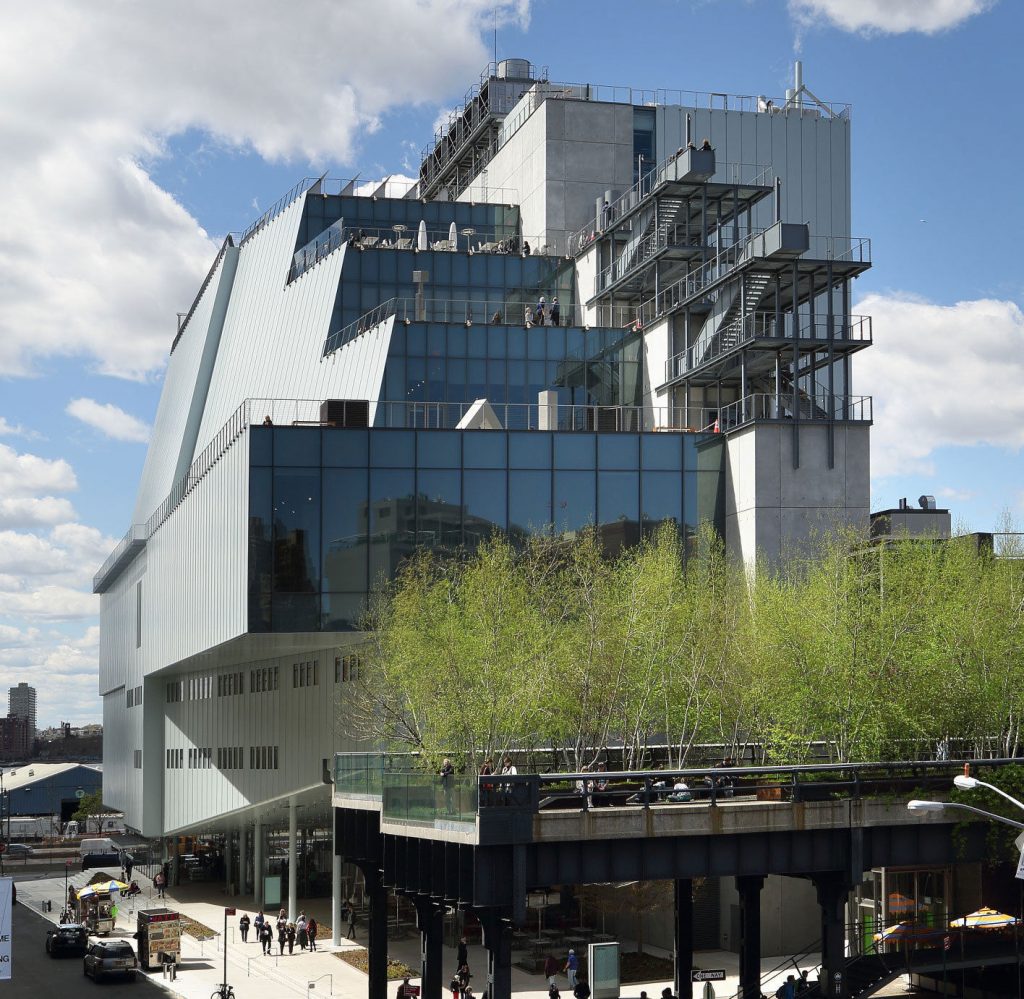 The Whitney Museum of American Art is an architecturally-striking exhibition space of eight floors and an outdoor sculpture garden that provides gorgeous views of the Chelsea neighborhood of New York City. Founded by Gertrude Vanderbilt Whitney in 1931, it remains one of the city's most visited places for contemporary art. The 2019 Whitney Biennial is the 79th iteration of the biennial's existence and curators Jane Panetta and Rujeko Hockley have chosen to showcase the work of 75 different artists and collectives including the seven artists of Asian heritage mentioned below demonstrating the growing diversity within today's contemporary art world.
1 / Korakrit Arunanondchai Born in Bangkok, Thailand in 1986 and living between Brooklyn and Bangkok, Arunanondchai, a video and multimedia artist, exhibits with history in a room filled with people with funny names 4 (2017), a high-definition, colored video with sound which ties together autobiographical elements, allusions to current events, and post-apocalyptic ideas from both Thailand and the United States. As a representation of living in a world filled with unreliable information created by interconnectedness, it's his fourth installment of a greater series that discusses spirituality, technology, nature and memory. (Floor 5, Whitney Museum)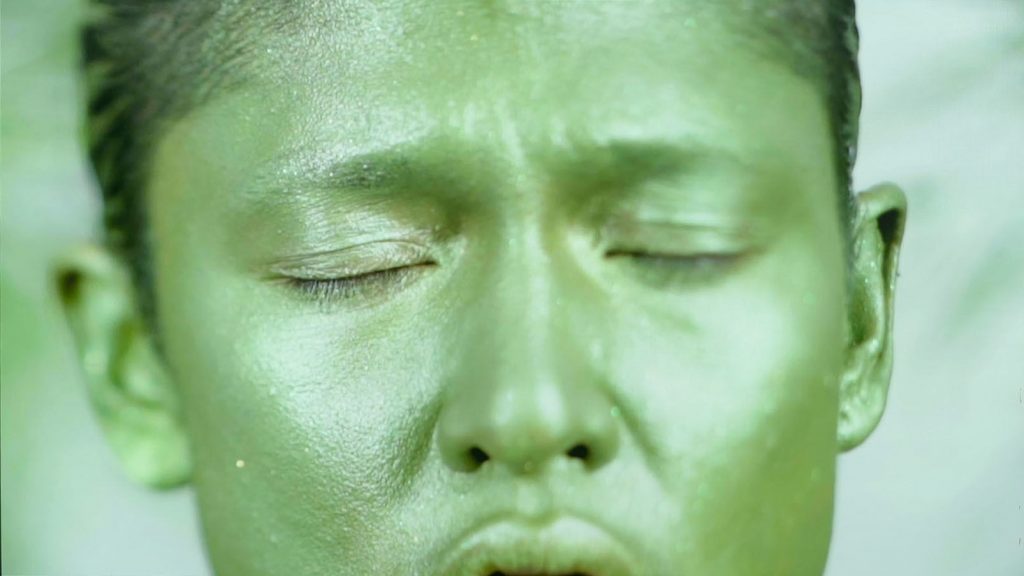 with history in a room filled with people with funny names, 2017
2 / Milano Chow The inspiration between Chow's work can come from anywhere: guide books on 18th-century architecture, real estate listings and shop windows. Chow, who is of Chinese heritage, is a Los Angeles-born artist who uses graphite, photo transfer and collage to depict androgynous-looking women in floor-plan-style images, sans color as in Ceiling Plan with Walls I (2018). The subjects often reflect the spaces they occupy, teetering between surreal and anxious, with some even interpreted as being seductive. As a result, she examines how architectural space and embellishment can create a false sense of style and taste. (Floor 5, Whitney Museum)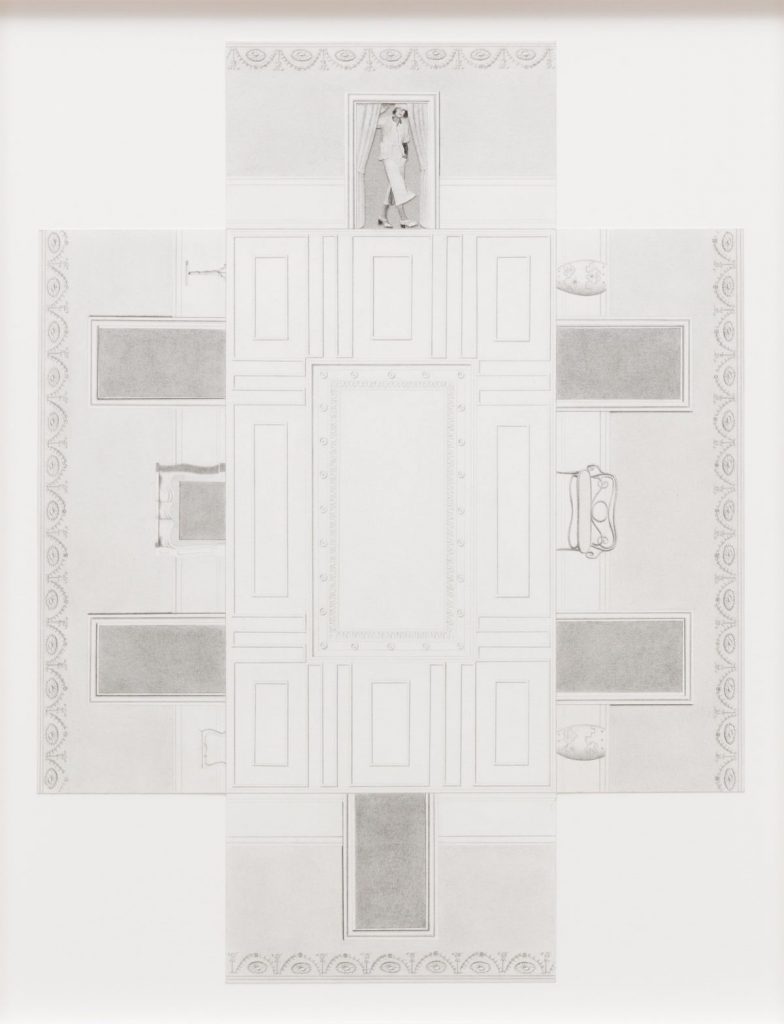 Ceiling Plan with Walls I, 2018
3 / Kota Ezawa "The Star-Spangled Banner" hums ironically in the background of Ezawa's National Anthem, an animated video. Born in Cologne, West Germany in 1969 and residing in Oakland, California, Japanese-German artist Ezawa creates a visual that showcases the protest of violence against armed black men by 49ers quarterback Colin Kaepernick. Using watercolor paintings as the video's basis, Ezawa constructs them into moving frames to create an animated element. Extraneous elements have been removed giving off the appearance of archival news footage. (Floors 5 & 6, Whitney Museum)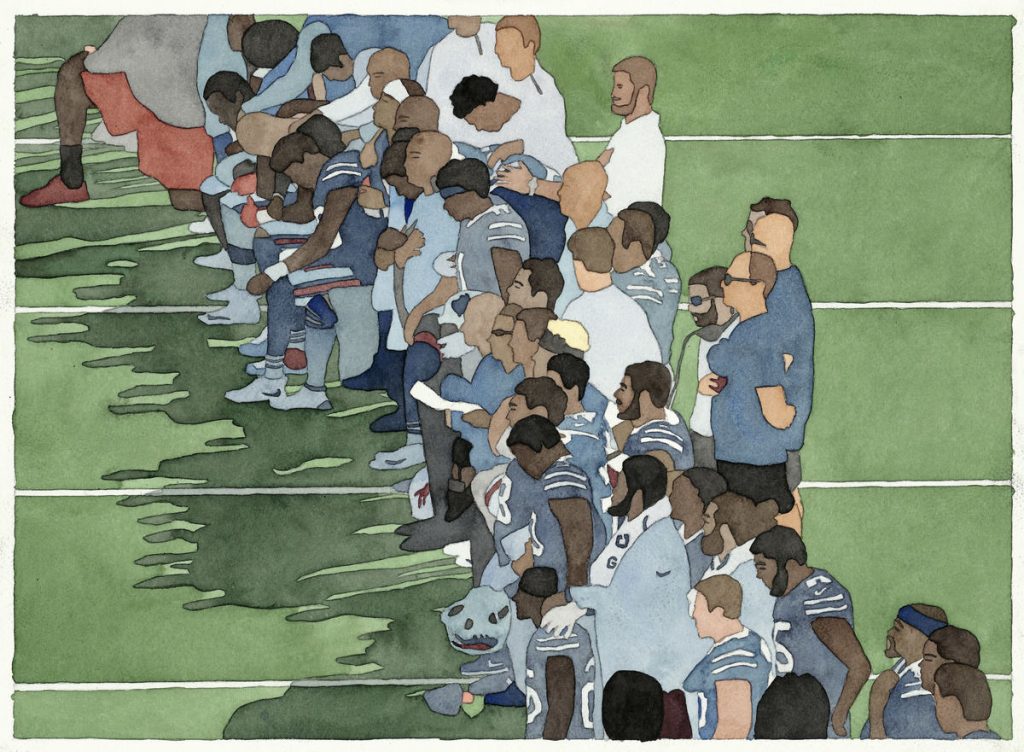 National Anthem (Buffalo Bills), 2018
4 / Christine Sun Kim Korean-American artist Christine Sun Kim has a boiling rage, a rage that fuels the fire of her work. The California-born artist who resides in Berlin, Germany demonstrates the varying degrees of her personal anger within different scenarios experienced by deaf individuals. Being deaf herself since birth, Kim incorporates humor and wit into her charcoal drawings in works such as With a Capital D bringing to light the microaggressions she faces on a daily basis. (Floor 5, Whitney Museum)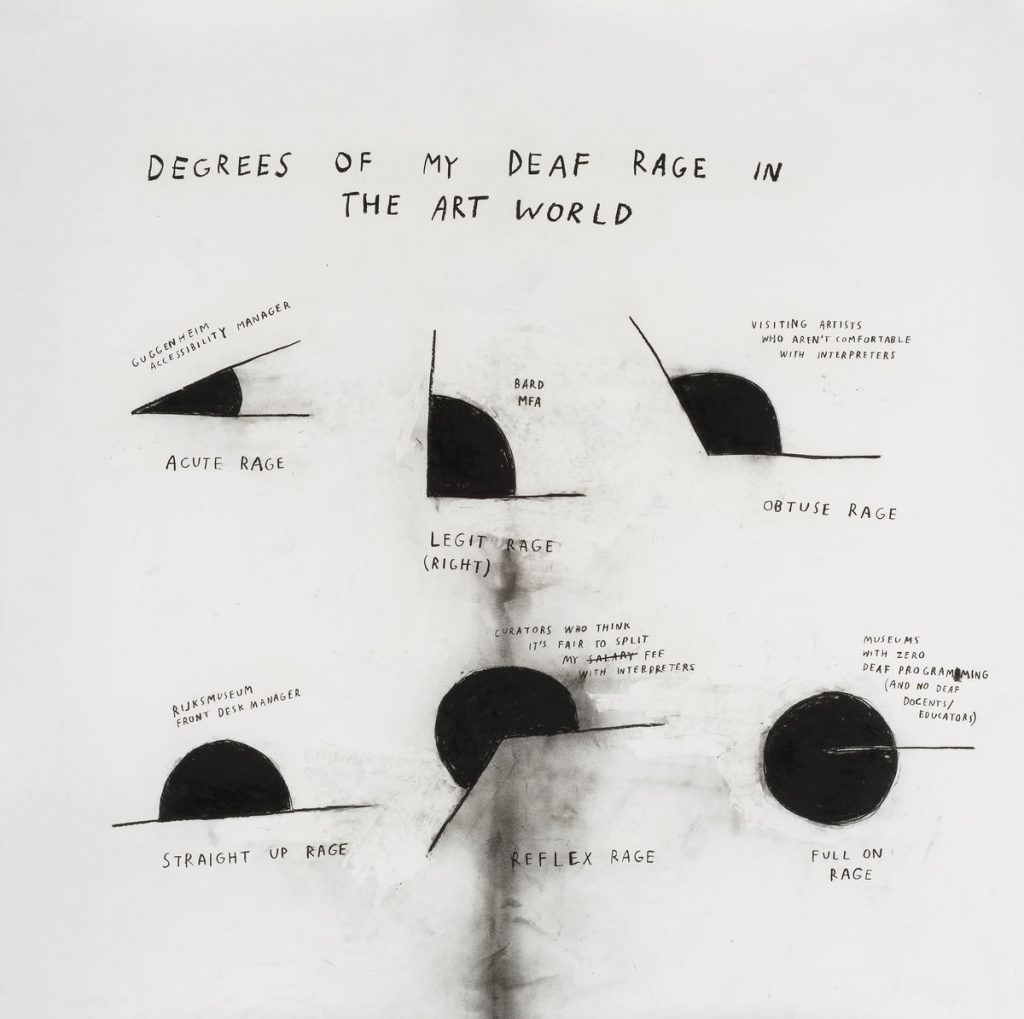 Degrees of My Deaf Rage in The Art World, 2018
5 / Maia Ruth Lee With Bondage Baggage (a re-creation of packages she grew up with in Nepal), steel glyphs (inspecting boundary, security and translation) and LABYRINTH (a type of sculpture that serves as ornamental armor), Ruth Lee delves into various topics in her art. She was born in Busan, South Korea in 1983 and resides in New York where she works using various mixed media, such as scrap metal, tarp and cardboard, in her creation process. (Floor 6, Whitney Museum)
Bondage Baggage Prototype 4, 2018
6 / Gala Porras-Kim The LA-based and Columbian-born artist of Korean heritage addresses the question of understanding an ancient indigenous language that has yet to be decoded. Using materials like carved stone (featuring untranslatable characters of Epi-Olmec script) and reflective graphite panels as in La Mojarra Stela 1 negative space, she enables the viewer to make their own assumptions on the characters depicted and the space between them. (Floor 6, Whitney Museum)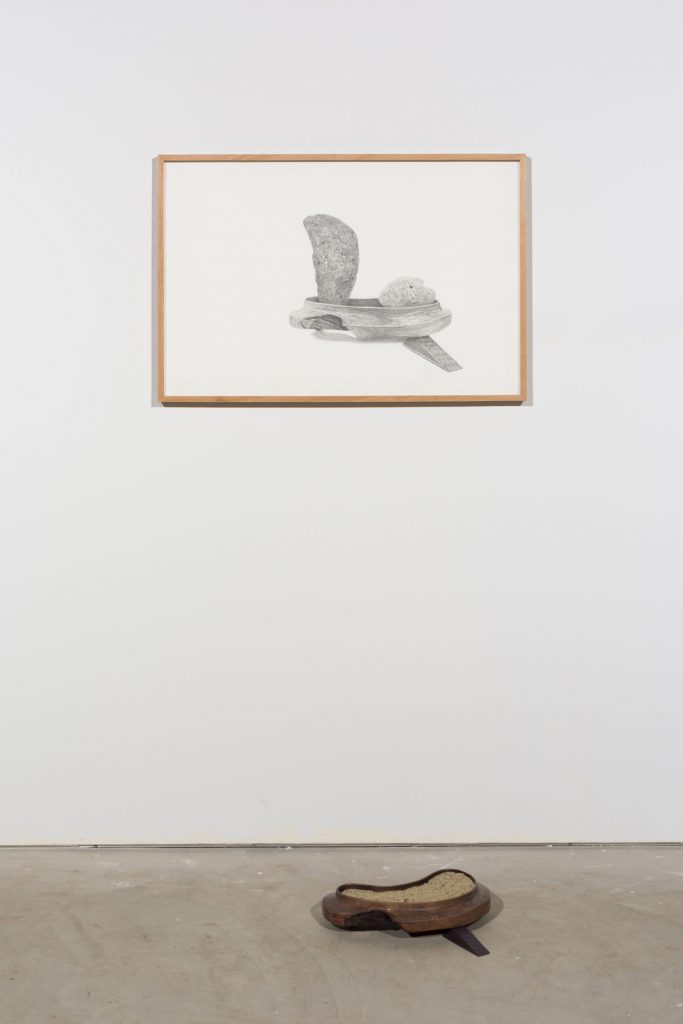 Two rocks, one pumice split in half, one generic rock, n.d. reconstruction (doorstop), 2018
7 / Heji Shin The New York-based German-Korean artist's series titled Baby depicts the raw side of childbirth through photographs of infants with purple, fresh-out-of-the-womb faces. She literally gets up close and personal with her subjects and disrupts the notions behind stereotypical baby photography. (Floor 5, Whitney Museum)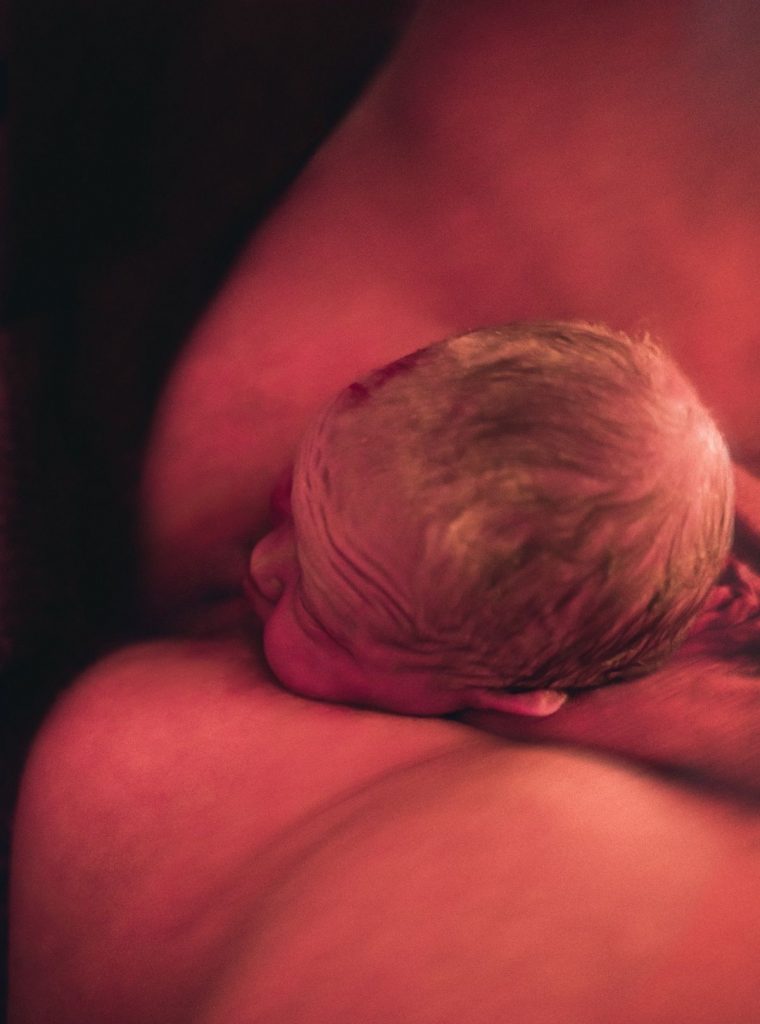 Baby VI, 2016
---
The 2019 Whitney Biennial is on exhibit through September 22nd, 2019 at the Whitney Museum of American Art, located at 99 Gansevoort St, New York, NY 10014. // All images courtesy of The Whitney Museum // Words by Autumn Miller.