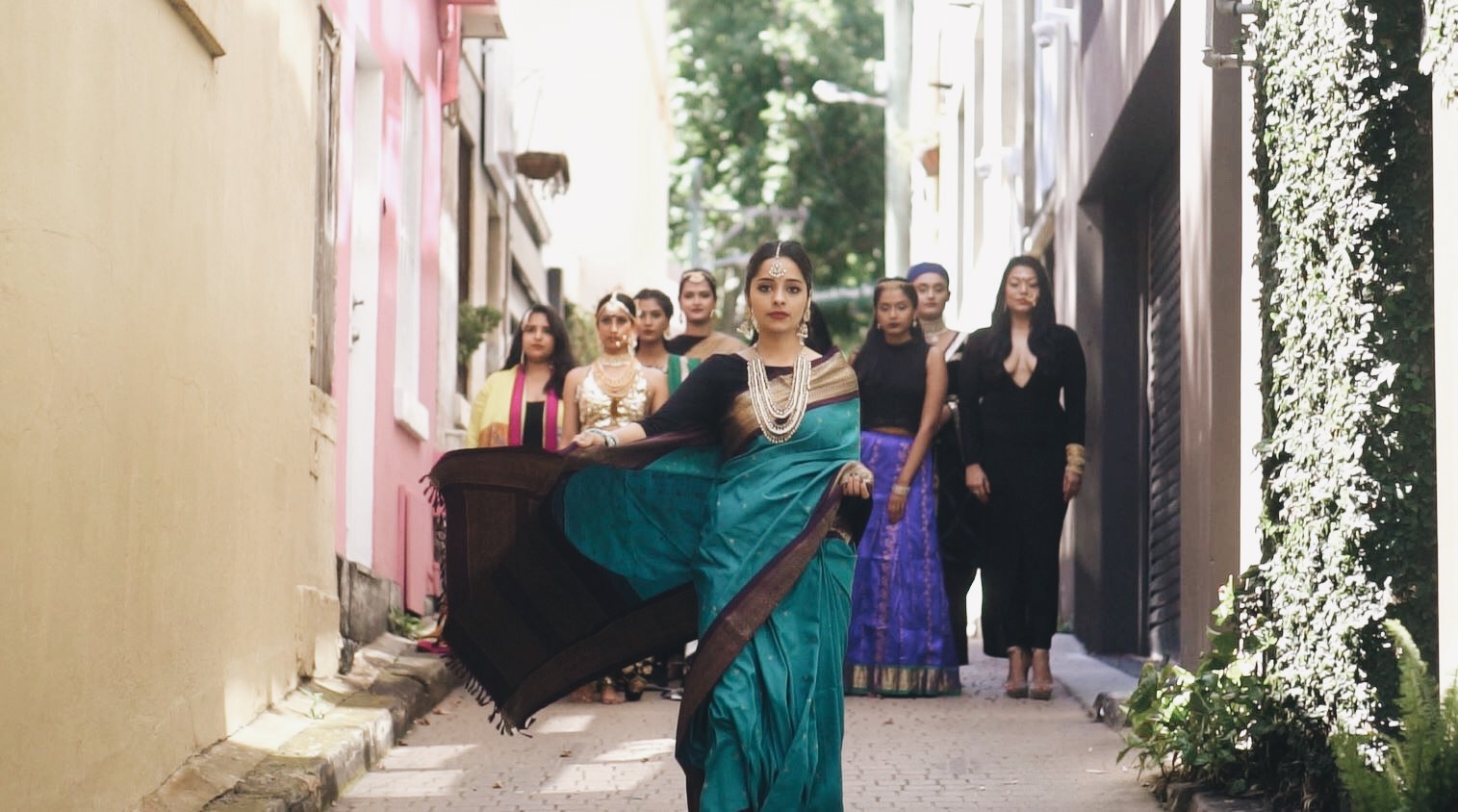 Amritha Shakti is an Indian-Australian musician who incorporates self-love, identity and Eastern spirituality into her songs. Growing up listening to Carnatic music, she soon discovered her love for soul, jazz and R&B — and combined them all to shape her own music style. Here, she explains the purpose and meaning for her new song and music video, Deserve Me, which embodies the representation she craved as a young girl of South Asian heritage.  
---
I started writing Deserve Me as a protest against the pressures I have had to face from the two worlds that shaped me and that I grew up within — the East and West.
I was born in Chennai, India and my parents immigrated to Australia when I was just two years old. It was a strange world for me as a young girl — at home, I lived in a warm and loving cocoon that celebrated India and "Indianness." Amma [mother] would make rasam, sambar and dosas for us, and we would eat and chat while listening to K. J. Yesudas or M. S. Subbulakshmi singing Carnatic music in the background. She professed her love for India daily: "We'll go back in five years," she kept saying. We never did.
The moment I stepped out of my home environment, the world became harsh. I was one of three 'brown girls' at my school. Other kids mocked the thayir sadam (a traditional Tamil curd rice) Amma packed for lunch; they looked at me as though I was the strangest creature they had ever seen. One day, a young boy came up to me and said matter-of-factly, "Indians smell, you know." I gave him a blank look unable to reconcile how something as beautiful as the culture we celebrated at home could mean so little to others.
Growing up as a first-generation Indian-Australian feminist, I had to navigate my family's expectations of what a young woman should be, have my grandparents call every week to ask my mum when I was getting married, and watch my friends part ways into two groups — those who listened to their elders, and those who did not. I did not know where I belonged and who I was. 
The fact I could not see anyone who looked like me on mainstream television, in the public forum, and leading or speaking out in western culture did not help either. I spent my teens convinced that I was not quite good enough compared to western ideals of beauty.
Fast-forward to today — I'm in my late twenties and it's taken me two decades, but I've finally reached a point where the noise around me doesn't matter anymore. My self-worth is finally clear to me.
I wrote the song Deserve Me as an act of defiance and as a way for me to vocally and openly reject all the norms that had been imposed upon me from both worlds. And yet, the song also celebrates my bi-cultural upbringing, fusing R&B and neo-soul with Indian classical elements, bringing together my 24 years of Indian musical training and my love for soul and the blues. 
Some of the lyrics of this song include:
Lately I've been feeling a bit

More content within my skin

And lately I've been feeling like I'm unlearning

All the lies that I believed

Finally looking in the mirror

And I don't feel like I need to change

A thing

Day by day

I'm learning that I am enough

Just the way I am

Yeah

You don't deserve me
The chorus, "You don't deserve me," is addressed to the voices of both of my worlds — the East and West — that previously felt so stifling and oppressive. It became more than just a song when I had the idea of using this opportunity to create the representation I had always wanted as a young girl.
This music video was filmed, designed and made possible by a South Asian-Australian team and features over 23 South Asian women with roots from across the subcontinent. It is a testament to our bi-cultural identities. We wanted to show South Asian women in a new light — in a way that celebrates their innate beauty and strength. I hope Deserve Me is just the beginning of change and that we see much more diversity and representation in mainstream media, creative arts and leadership.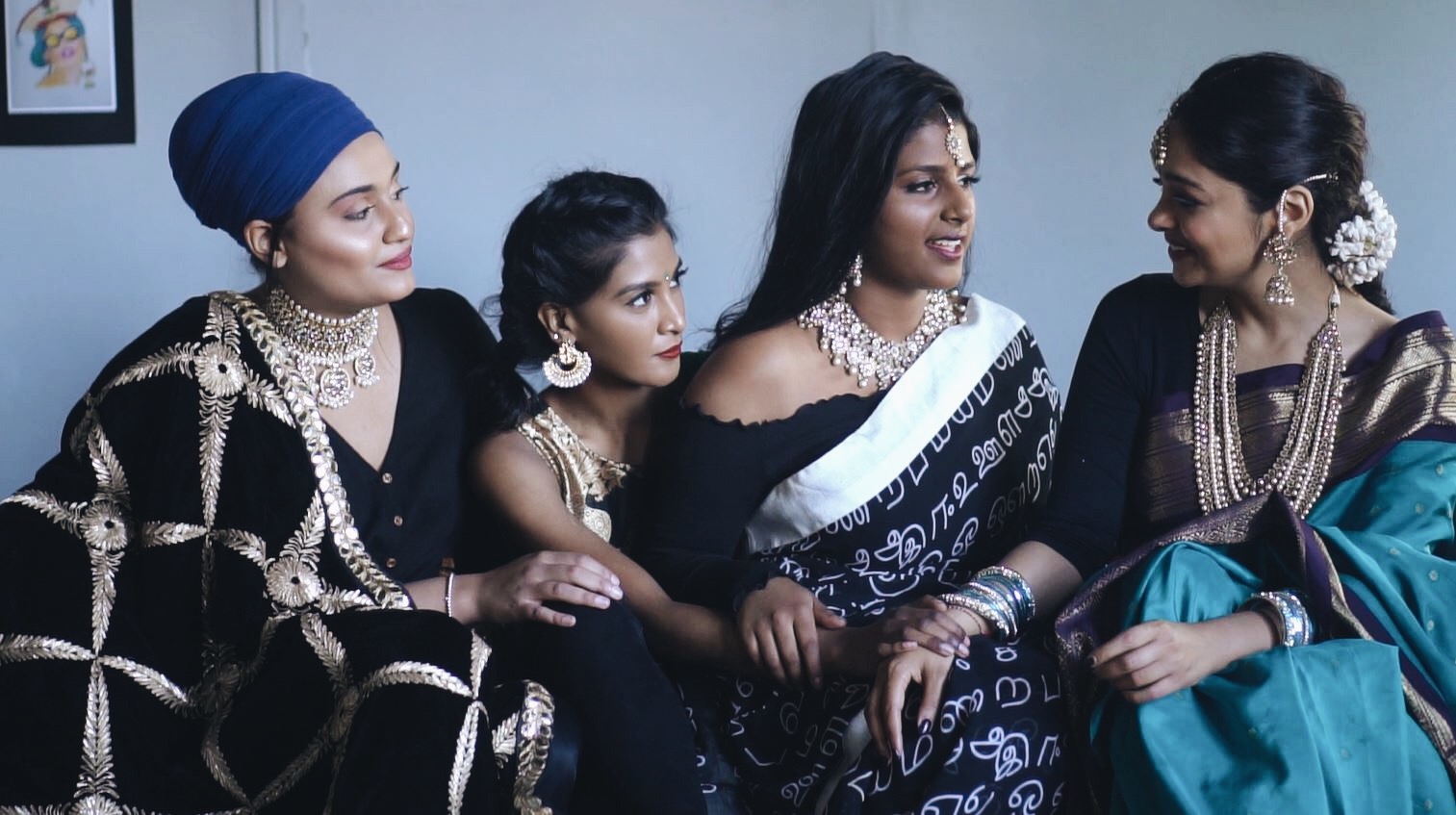 ---
Listen to Amritha Shakti's debut single Deserve Me here. // All images courtesy of the artist.