Sarah Khan is a former Travel & Leisure magazine editor who traded in her fast-paced life amidst the skyscrapers of New York for love in the colourful wonder of Cape Town, South Africa, where she met her new husband. From here, she continues to write for several international publications and chronicles her adventures on her own travel blog, The South Afrikhan. The curly-haired beauty from Canada has lived in 5 countries and travelled to more than 30, but it looks like she'll be calling Cape Town home for a while.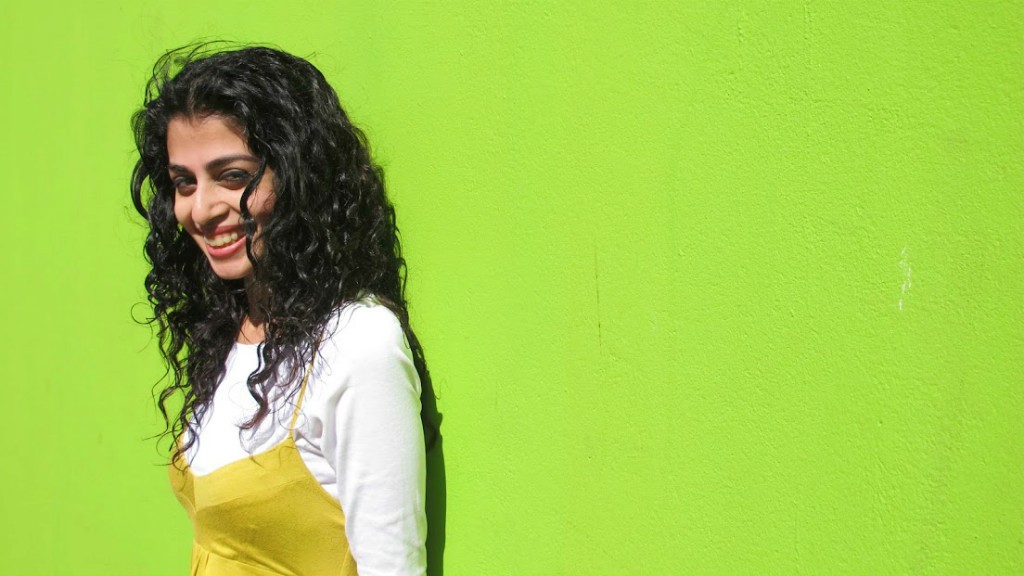 What do you love about living in Cape Town?
Everything. The people, the scenery, the food, the laid-back lifestyle, and the weather for most of the year — I definitely do not miss the snow. As much as I love New York and wouldn't have traded my seven years living there for anything — in fact, I strongly believe that everyone needs to live in New York at some point in their lives — I think I was ready for a complete 180. Cape Town swept me away at just the right time. [See Sarah's post commemorating her one year anniversary in Cape Town here.]
Describe Cape Town to someone who has never been?
Europe meets Asia in in a little scenic bit of heaven at the tip of Africa.
In Cape Town, what do you recommend for:
Spa?
The Jiva Spa at the Taj Cape Town.
Breakfast/brunch?
Starlings Café in Claremont. Walking down the busy street it's on, you'd never guess it even existed, but it has a lovely little garden tucked away.
Lunch?
Mariam's Kitchen on St. George's Mall. The steak salomie might be the best thing you eat in this city — and probably the cheapest.
Dinner?
Bombay Bicycle Club. It's such a madcap, quirky circus of a place, but it's not all gimmick — the food is pretty good.
Coffee?
So many amazing coffeeshops to choose from! I love the steampunk look of Truth Coffee.
Sundowners?
I don't drink personally, but you can't beat Camps Bay for cool bars with great views.
What's a cool neighborhood for walking around?
Bo-Kaap is my absolute favorite nook of the city. It's the historically Muslim area, home to the city's Cape Malay community, and all the houses and mosques are painted frothy candy colors. There's a great little museum, a few cool coffeeshops, and some delicious local Cape Malay restaurants. I could easily while away hours there. Just make sure you wear flats — the hills are intense.
Favorite market to buy something local?
Neighbourgoods Market is a perennial favorite, but I also recently discovered Hout Bay's Bay Harbour Market and totally loved its vibe. It has a great mix of stalls selling everything from kitschy African beaded figurines to colorful locally made printed aprons.
A vineyard we should visit?
Again, I don't drink, so I can't tell you where the best bottles are, but purely from the standpoint of the setting and the food, I absolutely adore Babylonstoren. It's a super-chic farm resort, if such a thing can even exist. [See Sarah's post here.]
Best side-trip from Cape Town?
There are SO MANY!!! The Winelands are the easiest: the region is absolutely beautiful, has award-winning restaurants, and is only 45 minutes from Cape Town. I also love Paternoster, a sleepy little beach town an hour and a half from Cape Town that's recently gained notice for a clutch of world-class eateries that have opened there for some reason. If you want to do a proper safari within driving distance, I'd recommend Gondwana Game Reserve, about four hours away on the Garden Route.
Favorite seafood restaurant?
Harbour House.
Best view?
There's a little lookout point on a rock in Fresnaye that is absolutely stunning, but I have no idea how to get you there. An easier option is to hike Lion's Head — or, easier still, take the cable car to the top of Table Mountain.
Best drive?
The Cape Peninsula route is a must-do for every Cape Town visit: Chapman's Peak Drive must be one of the most jawdroppingly scenic stretches anywhere in the world; the Cape of Good Hope and Cape Point are mandatory stops; and, of course, the penguins on Boulder's Beach.
Favorite beach?
Llandudno is tiny but beautiful.
A historical monument that you love to visit often?
I can't confess that I've re-visited too many historical sites in Cape Town beyond my first trip as a tourist, but I do love going to the colorful mosques in Bo-Kaap — I've prayed in the circa-1794 Auwal Masjid, South Africa's first mosque, a couple of times.
Favorite place to spot wildlife?
You can't beat Boulders Beach in Simon's Town: what's not to love about a colony of absolutely adorable penguins sunbathing on the shore?
Best place to hear some live music?
Piano Bar in De Waterkant has a very NYC jazz bar feel to it.
Where do you go in Cape Town for inspiration?
I just step outside my door and look at Table Mountain. It's impossible not to find constant sources of inspiration in this city — even the most mundane tasks, like getting gas or going to the gym, are framed against such a gorgeous backdrop.
How do you get around?
Driving, unfortunately. Everyone who knows me knows about my intense driving aversion, my borderline drivophobia. Living in New York I was able to avoid getting behind the wheel of a car for a long long time, but unfortunately in Cape Town, public transportation is virtually nonexistent, so I have no choice. I'm getting the hang of it though — having a cute tiny red car I named Mirchi (red chilli) definitely helps!
Best hike?
I'm not much of a hiker, though living in Cape Town I've done more hikes in the past year than I've done in my life combined. If you ask my husband, he'll give his passionate endorsement for the hike to the top of Lion's Head being the best in the world. Despite my limited expertise in this subject, I'd have to agree — it wraps around a mountain, meaning there are constantly changing views of the city, the ocean, and Table Mountain. It's breathtaking.
Best park for a picnic?
Kirstenbosch National Botanical Garden. In the summers, they have live concerts and open-air movies there too. [See Sarah's post here.]
Hotel you recommend to out-of-town friends?
While it's primarily a business hotel, I'm a big fan of the Taj — you can't beat the location for exploring the city. For something more boutique-y with lots of charm, I love the Cape Cadogan.
A not-to-be-missed spot if we're short on time?
A cable-car ride to the top of Table Mountain should give you a quick fix: you can check out the 360-degree views of the ocean, the city, and the mountains, and plot your itinerary for your next visit.
A tourist trap we should avoid, if any?
It's really hard to avoid the V&A Waterfront – many of the major hotels and restaurants are there. But while it's unavoidable, it's also easy to get sucked in, and so I do recommend minimizing the time you spend there — at the end of the day, it's a giant mall, and you didn't fly all the way to Cape Town to spend your week in a mall.
Describe a perfect weekend for you in Cape Town?
It would start with a late-morning stop at Neighbourgoods Market in the Old Biscuit Mill in Woodstock. Afterward, I'd while away a couple of hours perusing the tomes at Book Lounge, then go for ice cream at The Creamery. And no South African weekend is complete without an epic braai — everyone here is crazy serious about their barbecues, and we seem to either have or go to one every week!