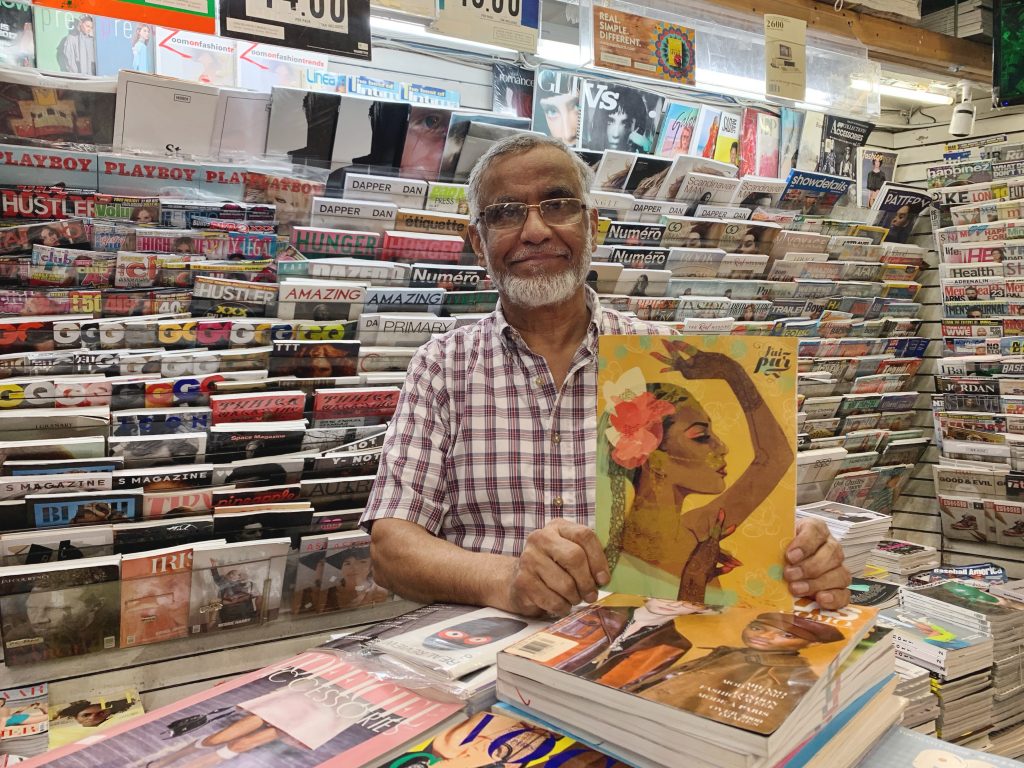 In our Stockists Series, we speak to the magazine sellers who keep independent publishing alive.
Mohammed Ahmed, manager and owner of Casa Magazines, a magazine mecca in New York City's West Village, has been dubbed the neighborhood's "king of print" and featured in publications such as The New York Times and The Cut for his insight into the print industry. Since 1995, he has been been behind the counter at Casa helping customers find exactly what they are looking for.  
---
J'AIPUR: When did you open your shop? Tell us more about how you started your business.
Mohammed: This is Casa Magazines. [It's been around] since the 1970s, but we took over in 1995. We like magazines, so that's why we took over. So far, we are doing good…for 25 years.
J'AIPUR: What are your thoughts on the future of independent publishing?
Mohammed: Future…I think independent printing is dying, but hopefully things [will] come back, but I'm not sure. Things look bad. A lot of good magazines are going down but new, independent magazines [are coming up] more and more.
J'AIPUR: What special qualities do independent magazines have that mainstream ones do not?
Mohammed: They have a good quality of the printing, and stories, and art.
J'AIPUR: How do independent magazines sell in your shop compared to mainstream titles and what do you think lends to the saleability of an independent magazine?
Mohammed: [For] one year we are selling more independent magazines than regular magazines…maybe they have good quality, good writers, good publishing.
J'AIPUR: What are your favorite independent magazines at the moment?
Mohammed: J'AIPUR!
J'AIPUR: What are some ways that independent publishers can expand their presence?
Mohammed: They've got a lot of money to try [things].
J'AIPUR: How do you educate your customers about independent publications?
Mohammed: We try to show it to them. They open it, they look at it, and say, "Wow!" [If] they really like it, they'll buy it.
J'AIPUR: What made you decide to include J'AIPUR in your offering?
Mohammed: Because I like that one.
J'AIPUR: If you could start your own independent magazine, what would it be about?
Mohammed: I don't have money…but maybe something like J'AIPUR Journal.
J'AIPUR: Great answer!
---
Casa Magazines, 22 8th Ave, New York, New York // Instagram @casamagazinesnyc // Interview and photography by Autumn Miller