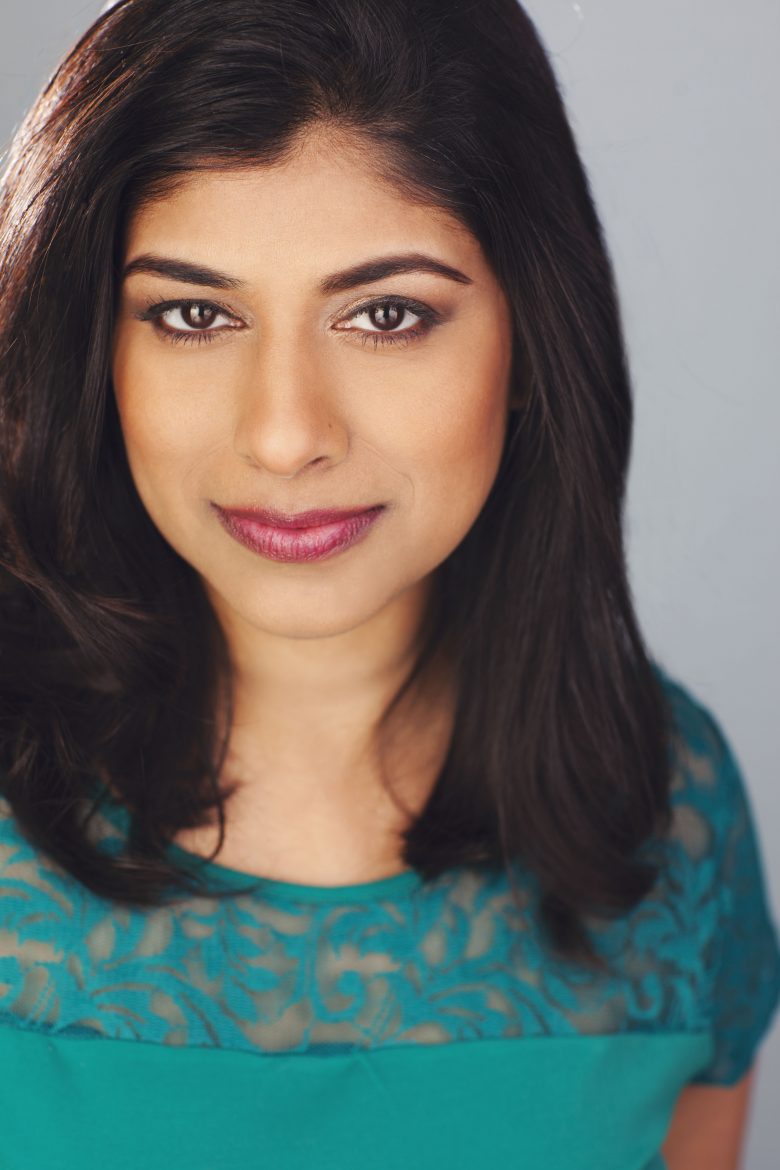 Dipti Mehta is an award-winning Indian-American film and television actress who was born and raised in Mumbai and currently lives in New York City. Her latest project HONOUR: Confessions of a Mumbai Courtesan has taken her on the theatre stage. In this one-woman show which she wrote, Dipti performs all of the characters allowing audiences to meet the eunuch, priest, pimp, mother and daughter who call Mumbai's red-light district home. In addition to acting and writing, Dipti also holds a Ph. D in Molecular and Cellular Biology. The play is directed by Mark Cirnigliaro who recently directed the world premiere of The Hounds of War by Bill Holland which Broadway World deemed, "A must see." HONOUR: Confessions of a Mumbai Courtesan provides a poignant look at the complex, dangerous world of Mumbai's real-life brothels.
J'AIPUR: What inspired you to create this project?
DIPTI: I have always written stories about women. Being a woman, having grown up in a patriarchal culture, I was compelled by the lack of voice women had in the society. I saw these marginalized women and was heartbroken. Words cannot describe how I felt when I saw a sex-worker trying to lure a man so she could make a mere 50 rupees (less than one dollar). In 2004, I wrote a piece about a middle-class girl getting into prostitution. And with that came awareness and research that shook me to my core. Thus, in 2009, the first iteration of HONOUR: Confessions of a Mumbai Courtesan was born.
J'AIPUR: What is the most challenging part of playing seven characters on stage?
DIPTI: I would have to say the most challenging part of playing seven characters on stage was actually in rehearsal. We had to make sure that each character was unique and had their distinct physicality and mannerisms so that audiences would be clear when a switch happened. The way they walk, stand, talk or behave all had to be unique.
J'AIPUR: Who is your favourite character, and why?
DIPTI: This is a very difficult question for me to answer as I love all of them. But if I had to choose just one, it would have to be Mina, the eunuch. I love her because she is so human. She is the one person that always speaks her mind and genuinely cares for other characters in the play. While she lives in an unjust society that treats her kind poorly, she still finds ways to smile and be happy.
J'AIPUR: Describe the significance of the word "honour" within the title of the play.
DIPTI: 'Honour' to me is dignity of a human being. But in India and in most places 'honour' for a woman is linked with her virginity and/or her sexual behaviour. If she cheats or sleeps with more than one person then she is less honourable. If a woman loses her virginity before marriage, then she has lost her honour. If a girl is raped, she has lost her honour. This whole idea of a woman's honour linked to her virginity or sex has always intrigued me. The word "honour" in the title portrays the irony of a prostitute's life and gives audiences something to think about.
J'AIPUR: You worked with the talented Mark Cirnigliaro who is the show's Director. How did that collaboration come about?
DIPTI: I was working with Terry Berliner (Lion King, Sound of Music) who is also an amazing director. Terry was busy with other projects when I decided to take HONOUR to the South Asian International Performing Arts Festival (SAIPAF) in 2015. So I reached out to my friend Nandita Chandra for recommendations. She gave me two names and the first one was Mark's. I checked his website, reached out to him and we had a phone conversation. I liked how genuine he was and just felt like he was the one. I work with people based on my gut a lot. And my gut said I could trust Mark with my piece. Now Mark and I are co-producers too.
J'AIPUR: What do you hope audiences will gain from watching the play?
DIPTI: I hope that people get that they too can make a difference. When they see HONOUR they have already made a difference by buying the ticket. They have already touched a sex traffic victim's life. And I hope that the show gives them awareness and compassion for the people living in red light districts or caught in circumstances beyond their power.
J'AIPUR: In HONOUR: Confessions of a Mumbai Courtesan you tackle serious issues such as sex trafficking and even in the past have created projects that give unheard women a voice. Do you feel that you have found your niche?
DIPTI: That is such an interesting question. Perhaps I have. I am a feminist and am committed to giving voice to women. But at the same time I am also interested in creating projects that are light and fun.
J'AIPUR: In addition to writing and acting in films, television and theatre, you also hold a Ph. D in Molecular and Cellular Biology and work in prostate cancer research. How do you balance these worlds?
DIPTI: I am not sure if I am really balancing my worlds yet. I am definitely trying to. I think I have mastered using small amounts of time wisely. If I have 10 minutes I use that time to memorize lines or write a little. I think I just use my time really well. Also my husband is very supportive and it is because of him that I can do everything I want to. I do have to admit that I don't have much of a social life. Not that I don't want to have one, I just don't have time to have one.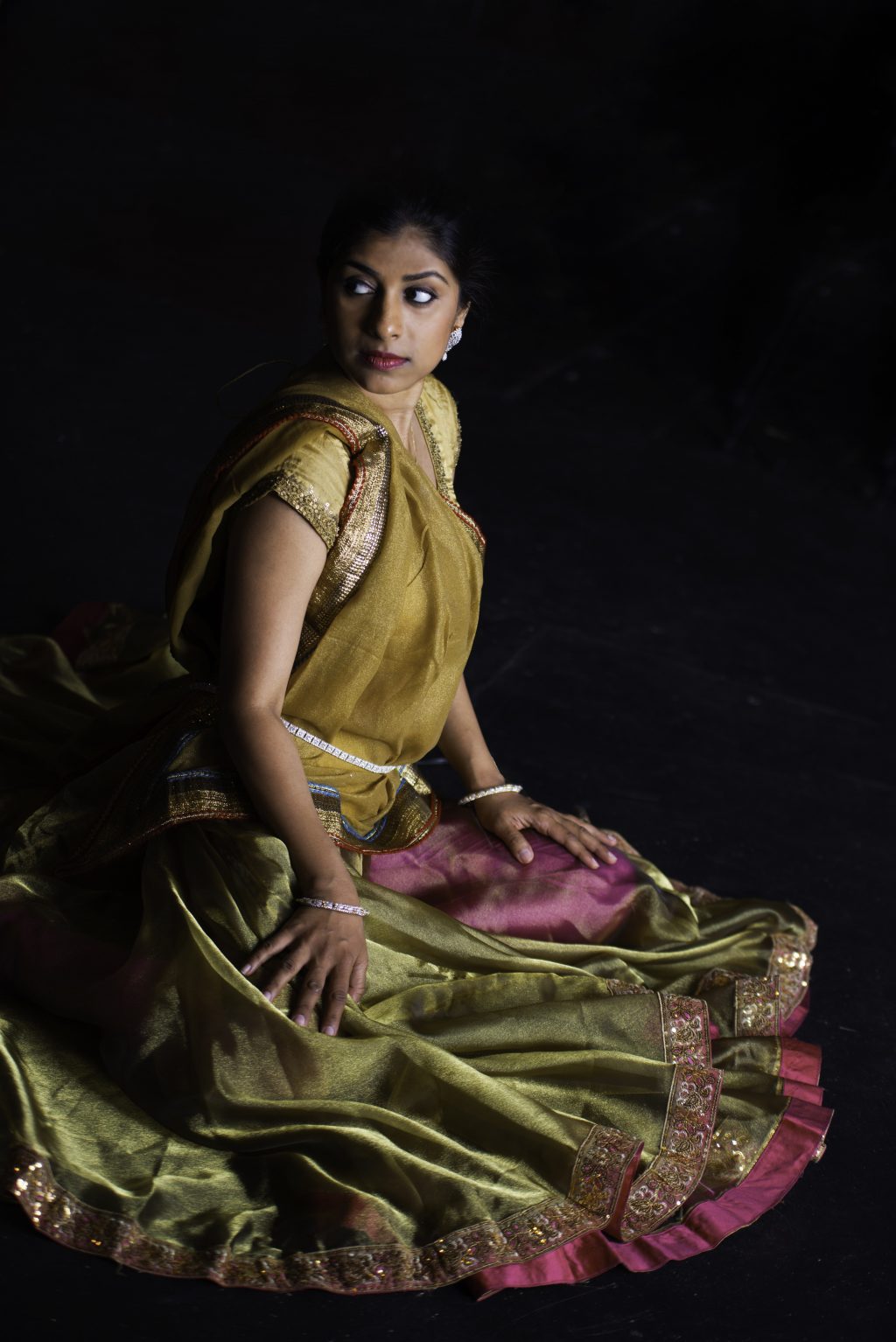 J'AIPUR: You were born and raised in Mumbai but now live in New York. What are some differences between the two cities for a creative artist?
DIPTI: When I was in Mumbai, I was a full time actor. I was constantly on shoots, rehearsals or some work related thing. If I was done with one project, I would audition for maybe a day or two and book something else again. In New York, as an actor, sometimes I find myself not even going in for an audition for days or weeks and that can be very frustrating. But it is for that reason that I started creating my own work. Industry in Mumbai works differently in some ways than in New York. It took me some time to figure my way around in New York. Both places have a great energy. Mumbai is and always will be home. I grew up there, so working there never felt like work. In New York sometimes I have challenges around being a minority or not having enough work but it also forces me to stay on top of my game and make sure that I don't let any opportunity go.
J'AIPUR: What advice would you give to an aspiring playwright?
DIPTI: Stay true to yourself. Write your truth not what you think will sell.
J'AIPUR: What would you like to most accomplish artistically within the next year?
DIPTI: In the next year I would like to start touring with HONOUR. I would also like to have a longer run for the show in New York.
J'AIPUR: If you could have coffee (or chai) with any playwright, dead or alive, who would that be?
DIPTI: Margaret Mitchell who wrote Gone with the Wind. And Govardhanram Tripathi who wrote the Indian classic Saraswatichandra.
---
HONOUR: Confessions of a Mumbai Courtesan won an Overall Excellence Award at the New York Fringe Festival and can be seen at Tamasha, a festival of South Asian performing arts, until October 2nd, 2016. Find more information about HONOUR here.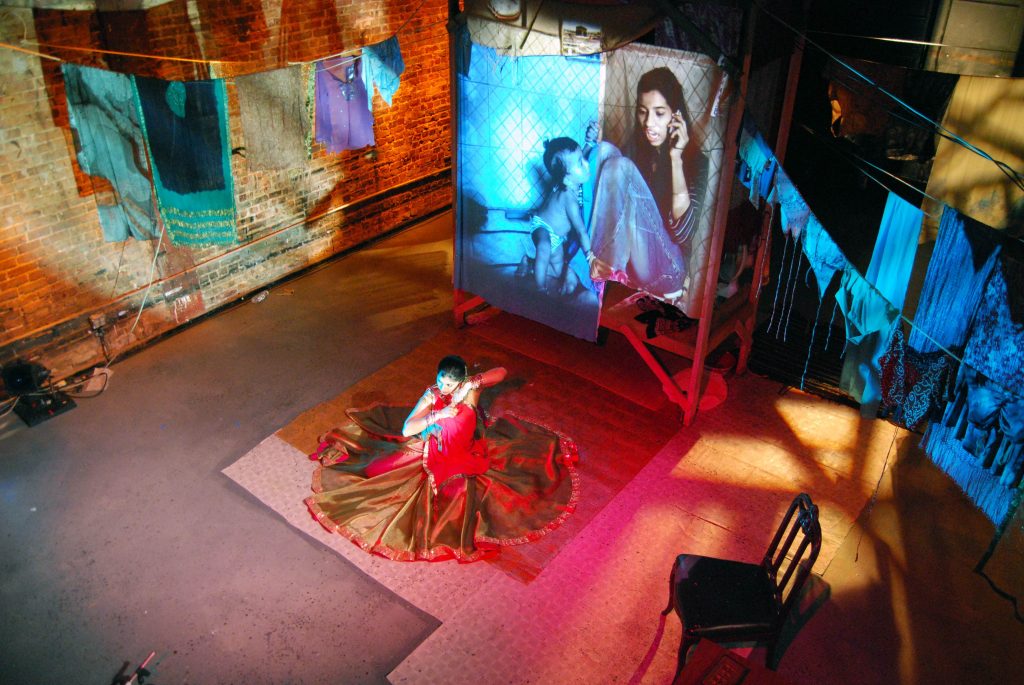 Photo Credits: (1) Emily Lambert, (2, 4) Jessica Mentis, (3) Kyle Rosenberg // This interview has been lightly edited for clarity.