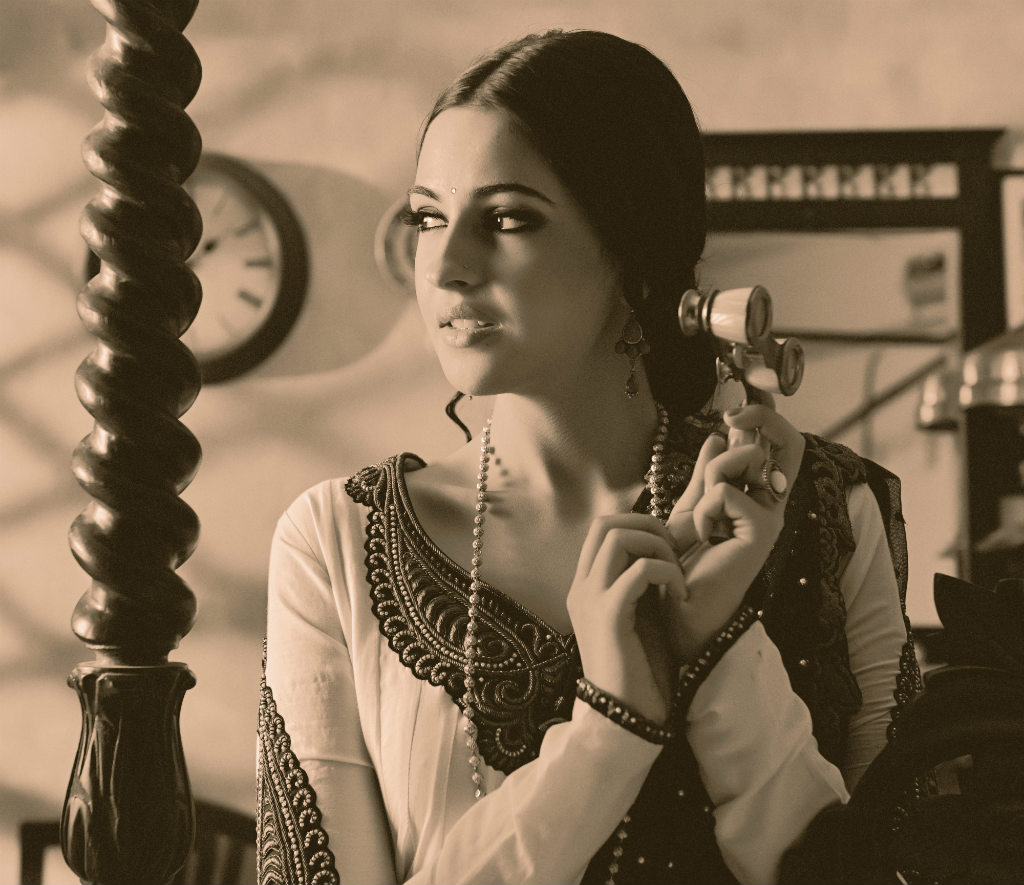 Unlike typical song-and-dance Bollywood films, art-house cinema tends to address social issues and lingers on the mind long afterwards. Chokher Bali, a critically acclaimed Bengali film based on the novel by Rabindranath Tagore, and directed by the late Rituparno Ghosh in 2003, is one such film. Although the story is set in colonial India, the same desires and worries plague us today. Themes of love, lust, betrayal and friendship are explored amongst four friends against a backdrop of British Calcutta.
Indian fashion designer Joy Mitra's "Chokher Bali" collection was inspired by this particular film bringing a simple sensibility to his clothes. Typically Indian designs tend to be bright and heavily embellished, but here the fabrics flowed in a neutral palette of black, cream and gold. Just as Ghosh brought a visual elegance to Tagore's story through film, Mitra harnessed its quiet dignity in his thoughtfully constructed collection.
The designer, a NIFT graduate from Kolkata (Calcutta) who established his company in 2006, tends to typically blend earthy shades in a range of fabrics like brocades and chiffons enhanced with vegetable dyes, hand-painting and block prints. Like Rituparno Ghosh who was known for pushing conventional boundaries, Mitra's creativity is driven by ideas about freedom of thoughts and actions. "'Ritu da,' as we fondly called him, made me realize that simplicity and grandeur can co-exist, and this collection is an ode to Ghosh's creative genius," said Mitra who learnt the nuances of cinema as Costume Director for Ghosh's feature films Khela and Dosar. In 2011, Mitra won the BeYu award as a young achiever in fashion.
The "Chokher Bali" collection consists of meticulously draped women's anarkali suits and tunics with ornate embroidery and pearl beading, men's dhoti bottoms, as well as crop tops and jackets made from silk, georgette and chiffon fabrics. Mitra completed these looks with small 'potlis' or handbags: "They were prevalent in Bengal 50-100 years ago, for carrying money and jewelry, and Ghosh used them in his movies." The three-quarter and full-puffed sleeves "were very much in vogue those days and bridge yesterday and today," he adds. Mitra reminds us that fashion is not frivolous but sets a cinematic mood in Ghosh's masterpiece Chokher Bali where the story centers on a young widow seeking "love, self-respect and an emotional connection" while her clothes are designed to "make her look beautiful so people accept her."
Irrespective of circumstances, even today, clothes are universally used to either stand out, or fit in. "The whole story is very much in tune with life today. Emotions don't change, though lifestyles might. We all have friends, but some are lonely and looking for emotional connection; we're like lonely islands, and I thought Chokher Bali offered a brilliant story to capture this and bring it forward to now," Mitra elaborates. Fashion and film have always had a symbiotic relationship and Ghosh's Chokher Bali has magnificently transpired into yards of Mitra's understated luxury.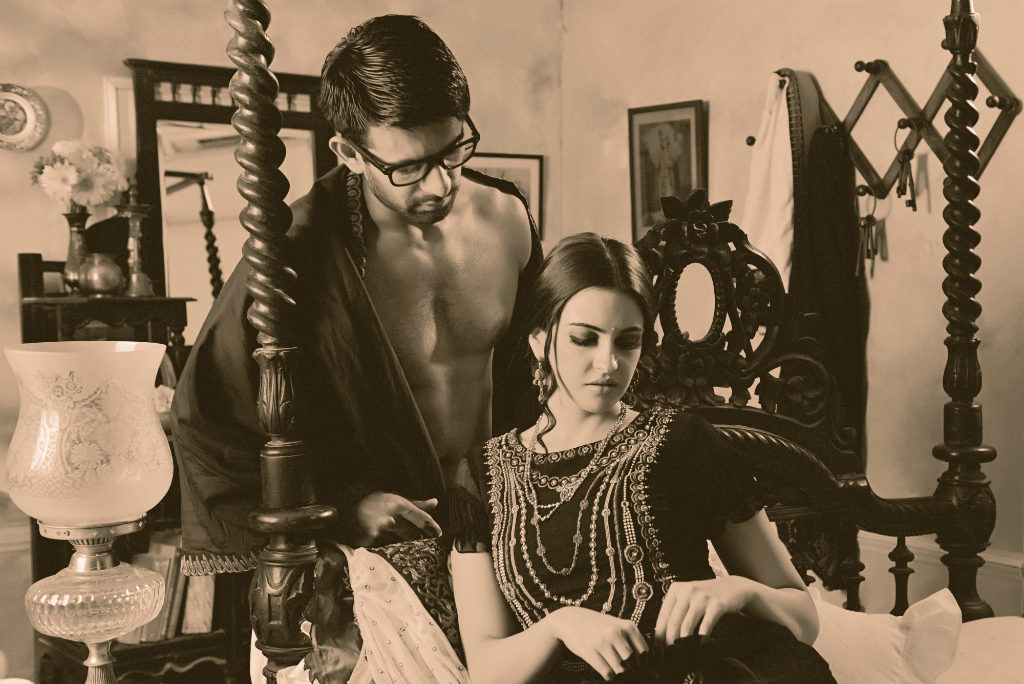 ---
All photos (above) of the "Chokher Bali" fashion editorial kindly provided by Joy Mitra.