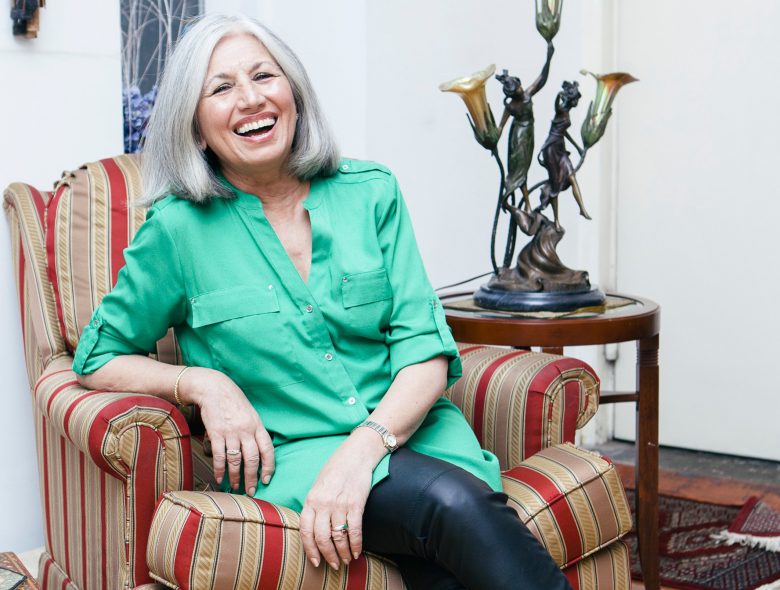 Aroon Shivdasani — President and Executive Director of the Indo-American Arts Council — is the boss lady behind some of the most significant South Asian cultural events in New York city including the upcoming New York Indian Film Festival which takes place May 7th to May 14th this year. Aroon is a busy woman but we stole a few minutes of her time to find out more about the NYIFF which will bring together filmmakers, actors and festival-goers from around the world to attend a diverse range of films, panels, parties and workshops this year.
What qualities do you look for when sifting through the submissions? The film must not have had a screening in the Tri-State area prior to being screened at the NYIFF. Also, it has to be an arthouse, alternate or independent film and be from/of/about one of the countries of the Indian subcontinent – India, Pakistan, Sri Lanka, Bangladesh, Nepal, Bhutan, or Afghanistan. South Asian diaspora films are included as well as films made by non-South Asians about any aspect of one of the countries in South Asia. Other criteria includes being an interesting, quality film that reflects social issues.
How do you think the NYIFF has changed over the years? We have grown in size, reputation and support.
Does the screening committee ever have radically divergent views of the films during the selection process? We don't always agree, but we discuss differences and come to decisions together.
Were there themes that came together in making selections this year? Yes. This year we have regional cinema and films around LGBT and women's issues.
If money wasn't a factor, what would you love to have happen at the NYIFF? I would love to have a permanent venue for our Festival, be able to give our filmmakers more visibility, hire professionals to work on the Festival, visit more festivals to scout all the good films, be able to invite industry, and advertise the Festival in mainstream America.
What are you most excited about in this year's programming? We have an amazing set of diverse films in several languages (with English subtitles), extremely exciting panels, and a whole new set of partnerships.
What goes into selecting the Opening and Closing Night films? Both have to engage the broad public. The Opening Night film must appeal to our sponsors and audiences and be one of the most appealing films in our Festival. The Closing Night film must have the same qualities but cannot be more than one and a half hours long as we have an awards ceremony the same evening.
What were some of your biggest programming challenges this year? Money to allow us to travel to other independent festivals to get the best films.
Can you describe the physical and emotional duress of putting on a film festival like this? We work 24/7 on every possible aspect of the Festival: coordinating volunteers, venues, hospitality, film screenings, galas, awards, printing, advertising, and, of course, putting out every conceivable type of fire (emergency) that pops up.
What are some unique highlights of this year's Festival? Industry panels on animation, regional cinema, and LGBT topics. There are also special events for Directors' First Films, 3 Generations of Filmmakers, and the 5 National Award winning films.
Is there anything else you would like to mention about the upcoming 2016 edition of the NYIFF? It's an exciting, fun, stimulating Festival where filmmakers, industry, media and the public mingle, network and learn about South Asian cinema.
What will you do as soon as the Festival ends? Start working on the Dance Festival and the Literature Festival.
---
The interview has been lightly edited for clarity. Photo of Aroon by Emily Winiker. Interview by Rupi Sood.  The New York Indian Film Festival takes place May 7th-14th, 2016. See the NYIFF website for more information and tickets.