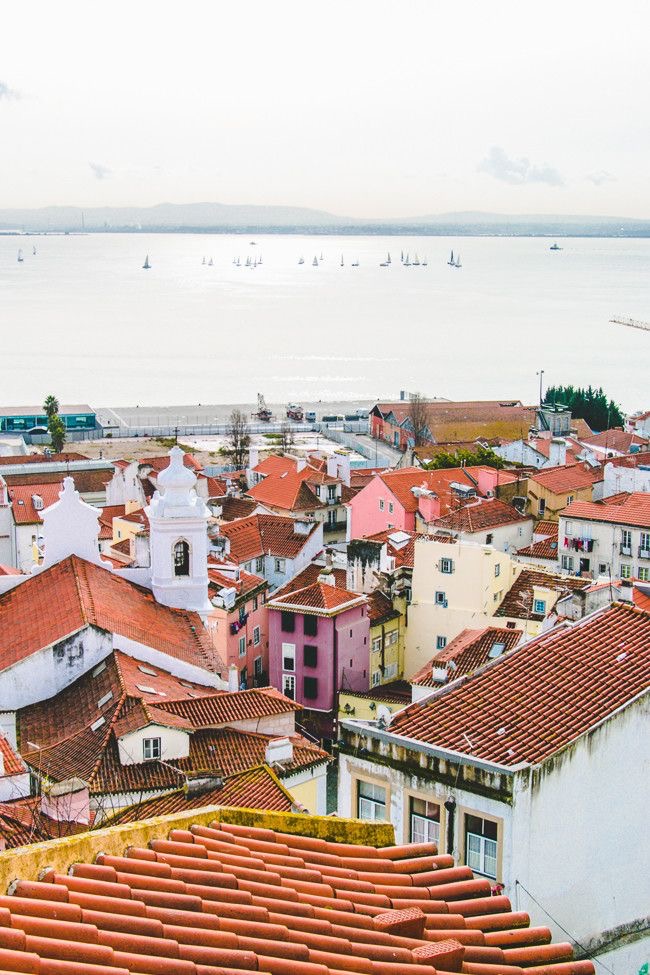 I recently returned from a week in Lisbon. The holiday was a thoughtful birthday gift from a friend, as I have always had an unusual passion and interest for all things Luso. As young children, my parents took my sister and I on our first holiday to the Algarve. Then, in my late teens, I developed a taste for Brazilian electronic music, a deep enthusiasm for such artists as Suba, Cibelle, Fernanda Porto, and Céu, then branching out to baile funk music and Angolan kuduro, the latter genres being introduced to the international mainstream by Diplo and M.I.A. I loved Maria Rita, Bebel Gilberto, and Mylene Pires, and owned all the latest bossa nova compilations of both João and Astrud Gilberto, and Stan Getz. I discovered the intense beauty of Portuguese fado. It was from a desperate desire to understand Cibelle's poetry and identify with Amália Rodrigues' longing that I sought out a Portuguese language teacher in Neasden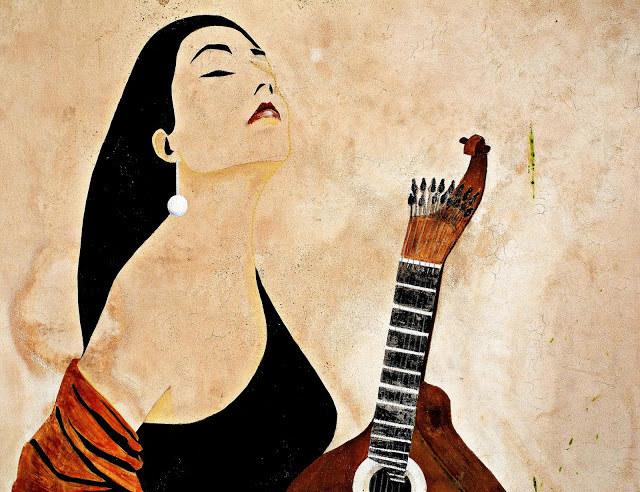 My friend and I debated for a while over which part of Lisbon we should stay in, and upon learning of its status as the birthplace of fado, we opted for history and culture over nightlife, and booked a bijou apartment in Alfama. The eccentric owner of the flat, Maria, met us outside Santa Apolónia railway station on the Tuesday evening that we landed. She proceeded to guide us down Rua Jardim do Tobaco, and relayed amusing anecdotes about previous guests, the neighbourhood, and her colourful personal life, with gusto and an air of effervescence. As we followed her across the road opposite the Museu do Fado, we passed through a small public square to enter Alfama's archetypal labyrinth of steep and narrow, winding streets. By the time we had ascended the first couple of cobblestone inclines, Maria was already out of breath, her gravelly voice wheezing and panting between sentences. A few more turns and steps later, we stopped outside a tall terraced house. Maria reached her hand through an open panel in the door to release the lock, assuring us that that was the only way to enter the building. A rather steep and narrow wooden staircase led to our room on the top floor, and it took another good fifteen to twenty minutes of Maria nattering away before we were finally left alone.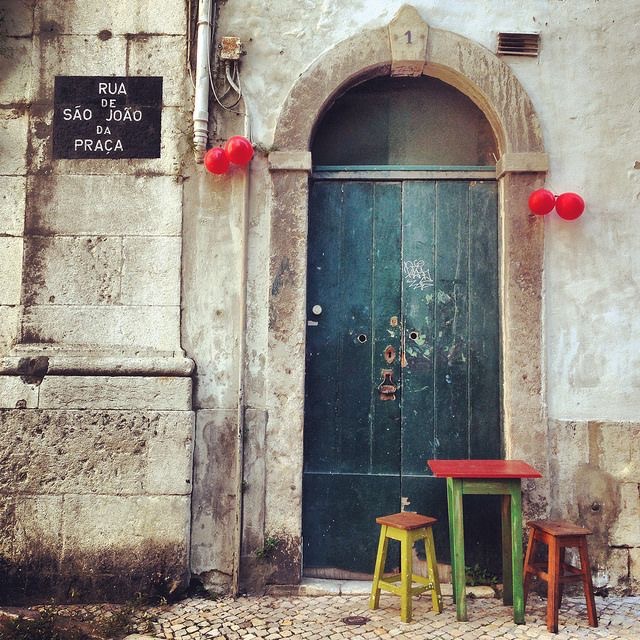 It was, by then, past 10 o'clock in the evening, and we needed to find something to eat. So we set off into the streets of our new neighbourhood and settled for an al fresco dinner at the first open restaurant that we came across, situated on a cobblestone side street. A fado performance went on in a small square behind us as we picked on pastéis de bacalhau and olives, awaiting our meals. We had ordered a jug of wine and, when our food finally arrived, my friend began to wax lyrical about his grilled sardines and boiled potatoes. I had initially found my own dish of bacalhau à bras to be quite bland, almost like a fish khichri of sorts. It was made up of shredded salted codfish cooked with sliced onions and strips of fried potato. But I soon began to appreciate the subtle flavours and textures, almost as much as conversing with the Nepalese waiters, speaking in both Hindi and broken Nepali.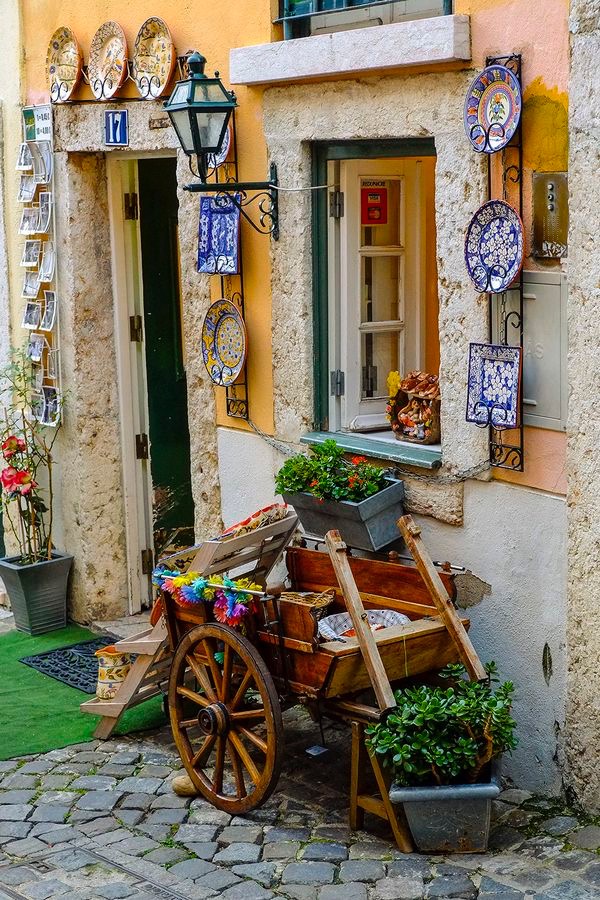 The next morning was unbearably hot. During our stay the temperature refused to dip below 28°C. I had forgotten to pack my Kolhapuri slippers, and did not bring any summer clothing. Desperate to get some airflow going, I was suddenly captivated by the East-facing window. The view was postcard-like. The terracotta tiles of Alfama's rooftops blazed red before me, only to be offset by the brilliant white of the buildings they enveloped. To the left stood the serene Igreja de Santo Estêvão, and ahead a vast stretch of blue sea, as though facing the edge of the earth, was the celebrated Tagus River.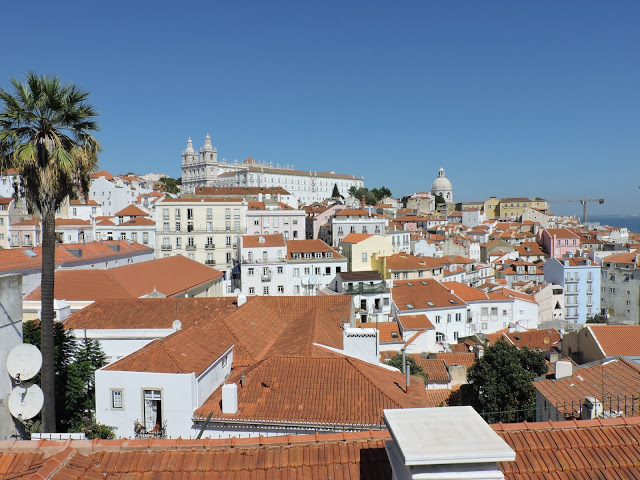 I stood there for a moment, the sun's rays hitting my chest, breathing in Lisbon's sweet air, taking in the beauty. After we showered and got dressed, we set off for a nearby pastry shop that Maria had recommended in order to sample the famous Portuguese pastéis de nata for breakfast. Something about the narrow streets and the heat of the day reminded me of India, of Old Delhi, and my walks around Jamnagar (Gujarat) during the afternoon siesta. Of course, Alfama was not nearly as busy and crowded as any Indian locality, but the clothes hanging to dry outside people's front doors, the small square windows looking into quaint home kitchens, and the camaraderie between its residents caught my attention, reminding me of neighbourhoods in India.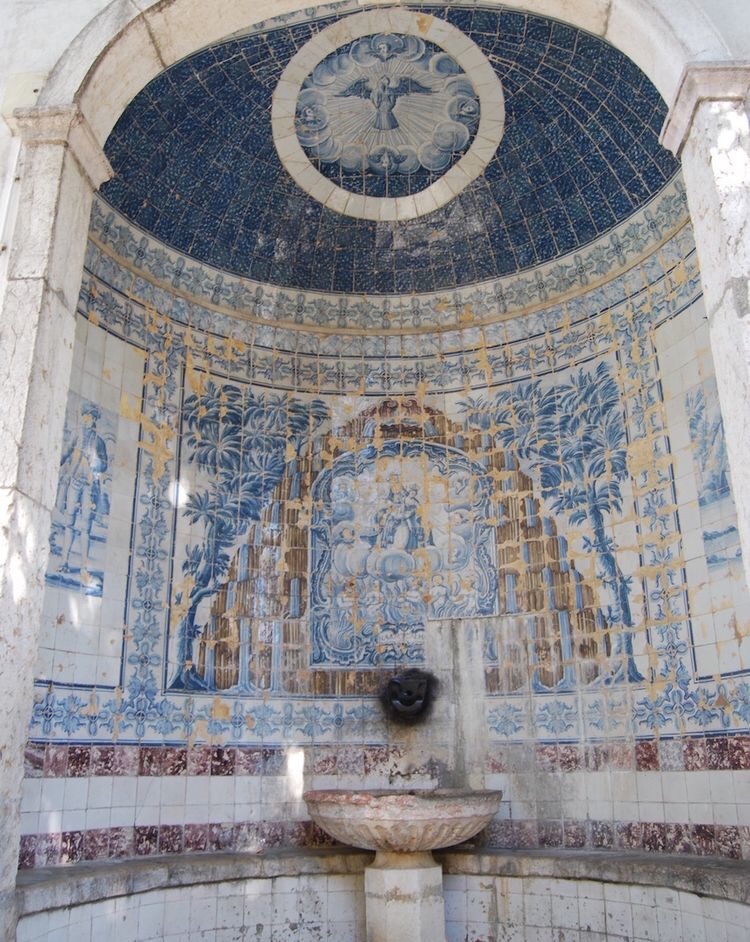 Many of the houses and buildings throughout the city were tiled with striking ceramic tile work known as Azulejos, an influence bestowed by the earlier Muslim inhabitants of Iberia. This too corresponded to what I had seen in Northern India, similar geometric shapes and floral motives adorning the grand buildings of the Mughal elite and the old towns. The many churches too were, quite naturally, of a similar design to the churches I saw in Diu, a former Portuguese colony until 1961, just south of the Saurashtra region of Gujarat. In fact, the Igreja de Santo António de Lisboa, which stood close to the bottom of our street in Alfama, made me think back to my visit to the Church of St. Paul in Diu.