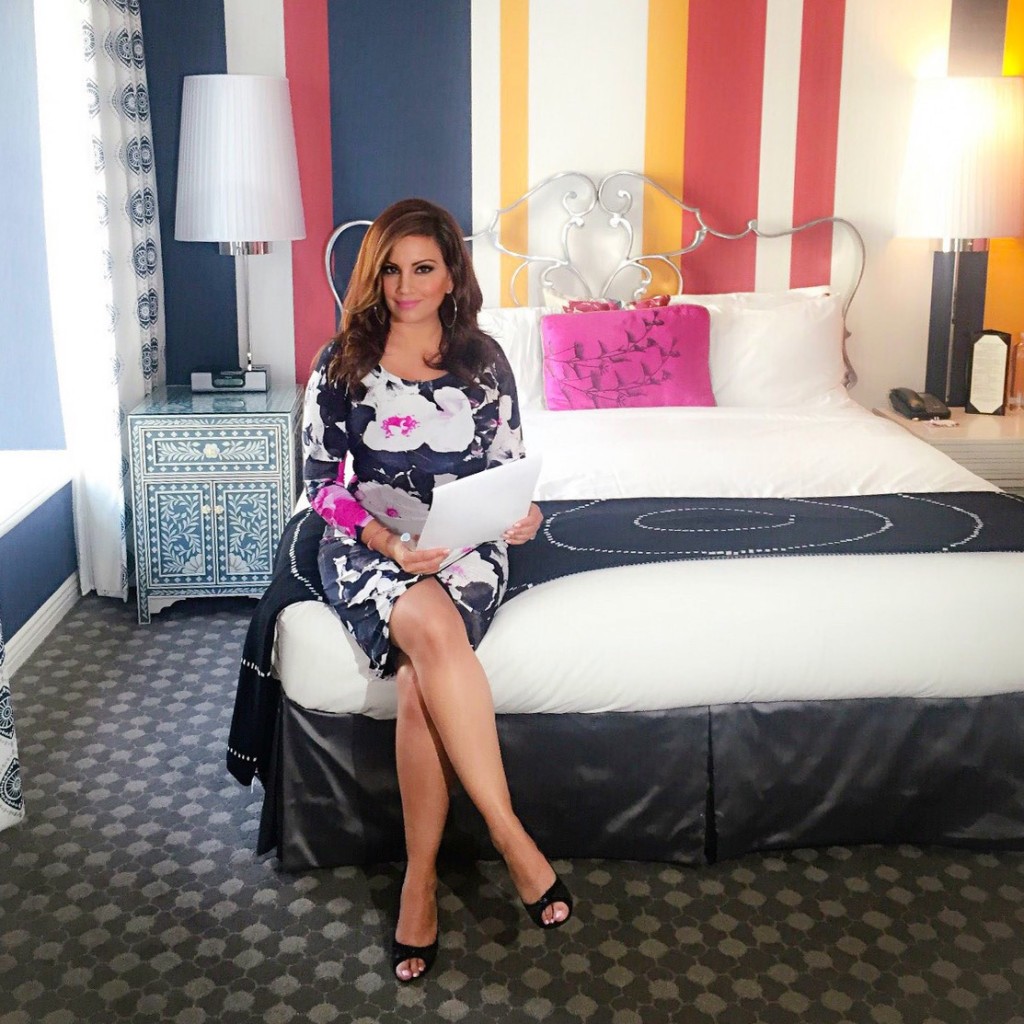 Shalini Vadhera is a seasoned entrepreneur whose core philosophy rests upon helping women look and feel good. Travelling the world and sourcing exotic ingredients to create sought-after beauty products led her to working as a celebrity makeup artist, writing the popular handbook Passport To Beauty, and launching Power Beauty Living, her latest venture, a by-product of her years of expertise in the areas of beauty and wellness. Shalini is a globetrotter by nature but calls Los Angeles home, so, we asked the original 'global goddess' to reveal some of her favourite spots in the City of Angels.
---
How would you describe Los Angeles to someone who has never been? It's vast, has great weather, and it's where the ocean, mountains and desert are all within an hour's drive from each other. You can surf in the morning and ski in the afternoon.
Where should we go for:
a dose of culture? Koreatown! It's like stepping into another country. Amazing spas, Korean BBQ, gorgeous coffee shops with French macaroons, and karaoke! And let's not forget the incredible Korean beauty shops — sheet masks galore.
a romantic dinner? Pace in Laurel Canyon. It's bohemian, sexy and rich with music history.
a night out on the town? A great concert at the Hollywood Bowl or any of the iconic music clubs on Sunset Blvd.
brunch? Thick, delicious waffles with a scoop of ice cream at 26 Beach in Venice, CA — truly the most decadent brunch!
boutique shopping? I love Abbot Kinney in Venice for a bunch of cool boutiques with a boho vibe and great restaurants. Robertson Blvd is great if you want a more upscale trendy vibe.
In L.A., what's your:
favourite beach? Manhattan Beach.
favourite neighborhood? Hermosa and Redondo Beach. I'm an ocean girl so I love the coastal towns.
spa? Hugh Spa in Koreatown — just be ready to walk around naked and get an amazing Korean body scrub, and then relax in the jade rooms, salt rooms, etc.
flea market? The world-famous Pasadena Rose Bowl flea market.
Where should we stay? There are so many great places to stay: Shutters in Santa Monica (beachy), The Peninsula in Beverly Hills (ritzy), and the Ace Hotel downtown (trendy). And a Hollywood classic? Chateau Marmont.
What's one essential item we should pack when visiting Los Angeles? A shawl or sweater: We layer in L.A. because the evenings get cool.
What's the best spot for celebrity spotting?
Craig's in West Hollywood for dinner.
How do you get around in the city? Drive, drive, drive! Or Uber.
If you didn't live in L.A., where would you live? The South of France, San Diego or New York — not necessarily in that order.
What inspires you about living in L.A.? The weather, the gorgeous coastline, the diversity and richness of so many cultures, and the incredible start up community. Silicon Beach is vibrant with amazing new tech startups emerging daily.
What's a tourist attraction that you never tire of visiting? The Getty Villa — it's gorgeous!
What should we avoid while visiting LA? Driving on the 405 Freeway.
Describe a perfect day or weekend for you in L.A.
Waking up and heading to the beach for a morning walk, brunch and then exploring one of the many diverse neighborhoods like Little Tokyo, Olvera Street, Chinatown, K town and Little Ethiopia. There's inspiration everywhere. Dinner with friends, and doing it all over again the next day. There's so much to explore and discover in L.A. That's half the fun!
Gypset along with Shalini on her Facebook, Instagram and Twitter.  
Photograph kindly provided by Shalini's World.