Words by Autumn Miller
As I walked along Great Jones Street in lower Manhattan, the people around me moved swiftly and intently at a predictable big city pace. Their afternoon mission might have been to grab a quick lunch with a friend or rush to another business meeting. My only plan however, on that humid day that signaled the beginning of a sticky New York summer, was to linger inside the nicely air-conditioned space of Aicon Gallery, one of the city's contemporary art galleries dedicated to non-Western artists, and take in some unfamiliar art.
Pushing open the gallery's doors, I noticed that the work of Mohammad Omer Khalil (1936-), a New York-based artist born in Burri, Sudan was on display. I learned that after studying at the School of Fine and Applied Art in his home country and then completing graduate studies in fresco painting and print-making in Florence, Italy, he went on to teach at institutions such as Columbia University and the Parsons School of Design. When I asked the front desk receptionist which areas of the gallery housed Khalil's work, she informed me the entire first floor contained pieces from his You Don't Have to Be exhibit and then leaned over to whisper that the artist himself was standing right there, only a few feet away from us. He wore blue jeans with a striped green and white shirt, worn-yet-looked-after Birkenstocks, eclectic eyeglasses and was deep in conversation, speaking passionately to a woman—perhaps a collector or a curator—about his artworks.
Deciding not to interrupt him, I led myself on a self-guided tour studying the twelve paintings and a suite of prints that comprised the exhibit. Though Khalil paints primarily with oil on canvas, he also experiments with wood and paper, even toying with age-old techniques such etching, lithography, collage, and print. In essence, through the use of mixed media and textured imagery he creates a conversation between disparate societies while keeping his work rooted within Arabic culture, making him a prominent figure in the region.
The exhibition is a titular homage to two of his paintings (below): You Don't Have to Be I (2003) and You Don't Have to Be II (2003). The former features vibrant reds and blues mixed with muted greens and browns, echoing half of the face of an African-American boy and, in the center, the words "to love" appear with an italicized "real" placed below them. Inky splatters of paint and brick-like patterns are incorporated as well. The latter work, slightly larger, has a graffiti-like appearance in glowing yellow on the right hand side with a green lattice pattern in the middle and irregular, blue circles on the left. The words "to love" appear once again in the middle except are positioned sideways this time. What exactly does Khalil mean by incorporating these two simple words within each of these paintings? Do they perhaps refer to the continuity of love —to actively perform this verb or action each day? Or, do they allude to romantic or familial love?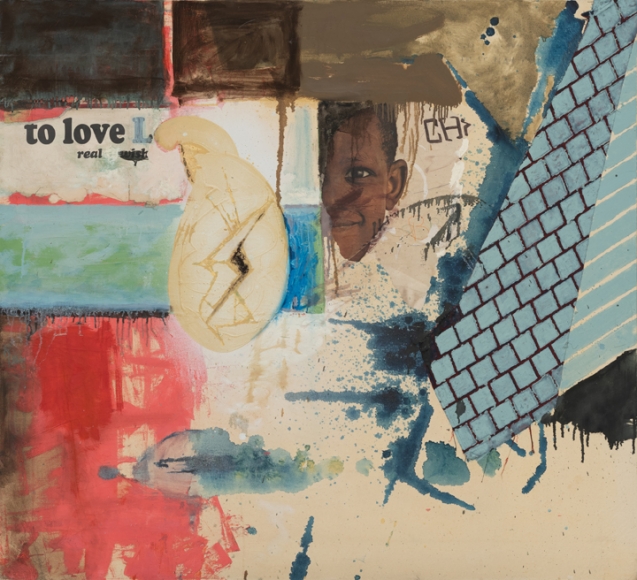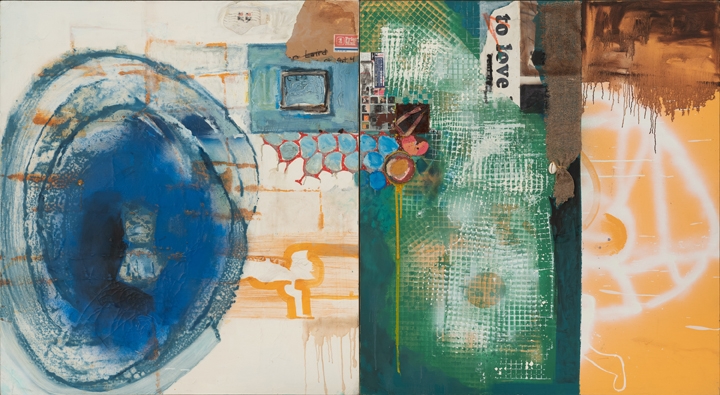 The answer can perhaps be found in the 1960s advertising posters for Levy's Real Jewish Rye which used the slogan "You don't have to be Jewish to love Levy's…" and were placed inside New York City subway cars to promote the local bread brand to non-Jewish New Yorkers. Inadvertently, they made a statement surrounding racial discourse and the cultural issues of that time in an ethnically diverse metropolis. Khalil references this campaign many decades later to question the issues of the lack of representation within mainstream media making these elements feel just as timely.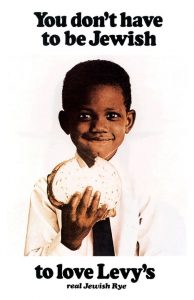 Khalil's Homage to Miro (1985) series (below) draws upon the Surrealist style of the famous Spanish artist Joan Miro who was known for his contempt of conventional painting methods favored by bourgeois society. Using etching and lithography on paper, Khalil has created five unique pieces of varied sizes. Effervescent, colorful, and striking, the prints closely resemble each other—making it a wise curatorial choice to group them together on the gallery's wall—evoking organic forms, flattened picture planes and a sense of automation in a variety of artistic styles, just as Miro had done. A tribute to other artists including Paul Klee, Paulo Uccello and Pablo Picasso can also be found within some of the oil paintings which are part of the exhibition.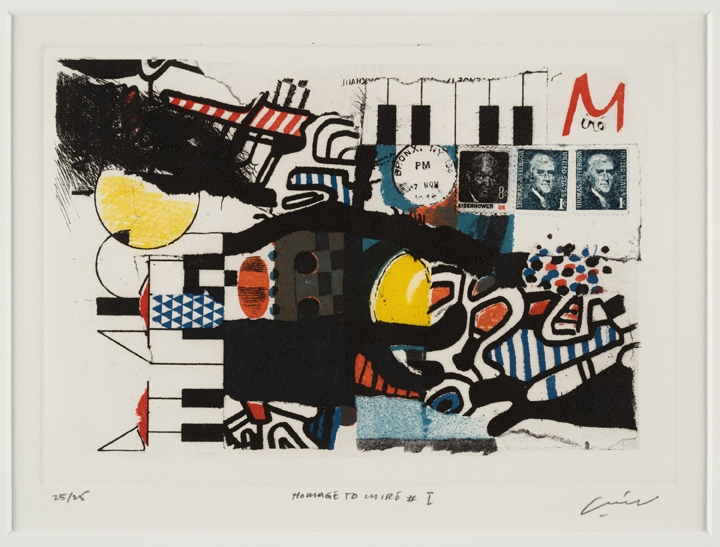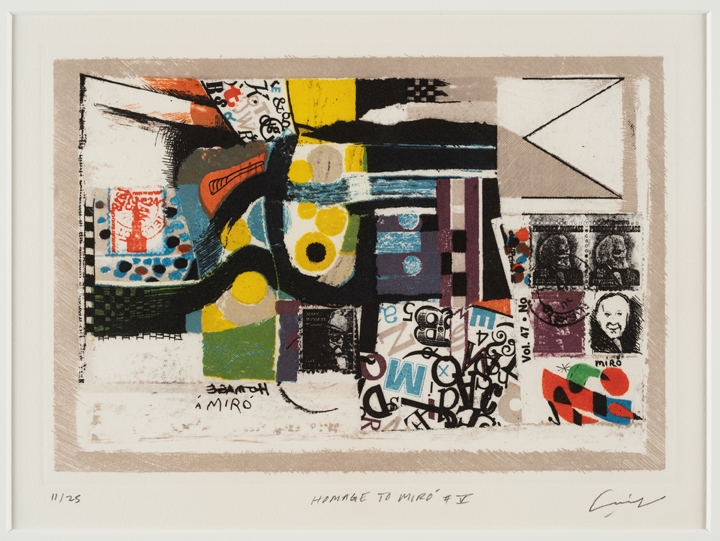 Khalil's artworks have been widely exhibited internationally including shows at the Metropolitan Museum of Modern Art, Sharjah Art Foundation, Musée de Grenoble, Jordanian National Museum and the Brooklyn Museum of Art. Throughout the course of his career spanning fifty years, it looks like Mohammed Omer Khalil has been simultaneously questioning what he didn't have to be with enduring ingenuity and grace.
Mohammad Omer Khalil: You Don't Have to Be is on exhibit at Aicon Gallery from 05.30.19 to 06.22.19 at 35 Great Jones Street, New York, NY, 10012. // All images of artworks courtesy of Aicon Gallery  // Advertising poster image courtesy of Fonts in Use