Words & photographs by Jatin Kr. Verma
The Pushkar Camel Fair is an annual five day camel and livestock fair held in the town of Pushkar in the state of Rajasthan, India. It is one of the world's largest camel fairs. Apart from the buying and selling of livestock, it has become an important tourist attraction. Competitions such as the "camel race", "horse dance shows", "longest moustache", and "bridal competition" are the main draws for this fair which attracts thousands of tourists. In recent years the fair has also included an exhibition cricket match between the local Pushkar club and foreign tourists.
---
Jatin is a photographer based in Jaipur (Rajasthan) who last visited the Pushkar Camel Fair in 2015 and spent three days capturing the experience with his camera.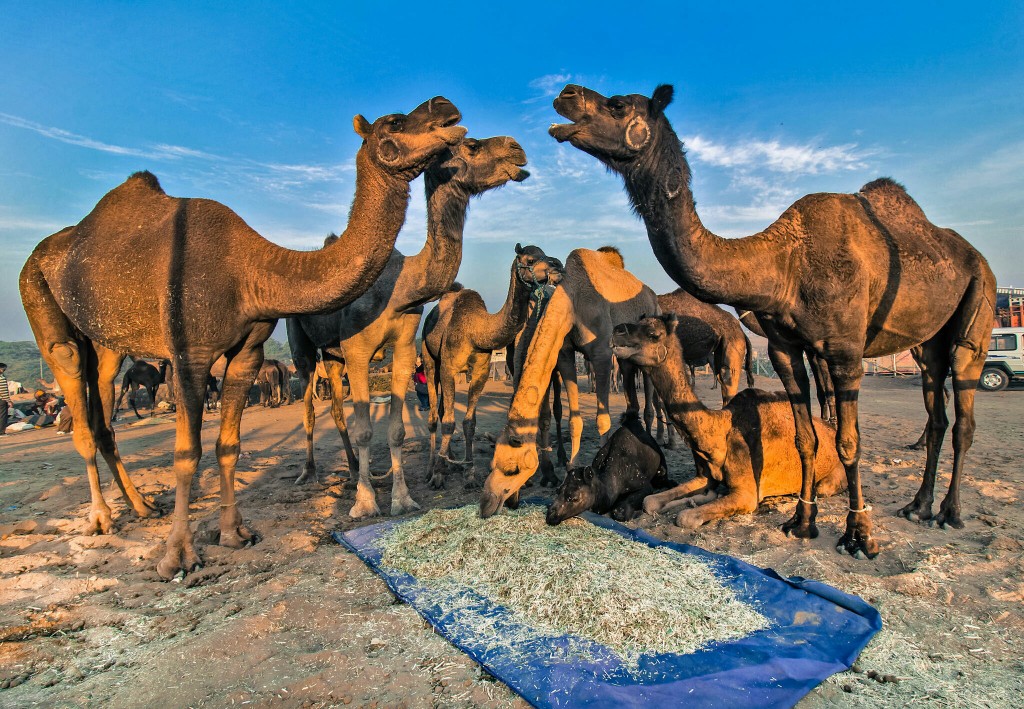 Thousands of people go to the banks of Pushkar Lake where the fair takes place. Men buy and sell their livestock, which includes camels, cows, sheep, horses and goats. The women go to the stalls, full of bracelets, clothes, textiles and fabrics. A camel race starts off the festival, with music, songs and exhibitions to follow. Between these events, the most waited for is the test of how the camel is able to carry the items. In order to demonstrate, the men go up on the group of camels one after another.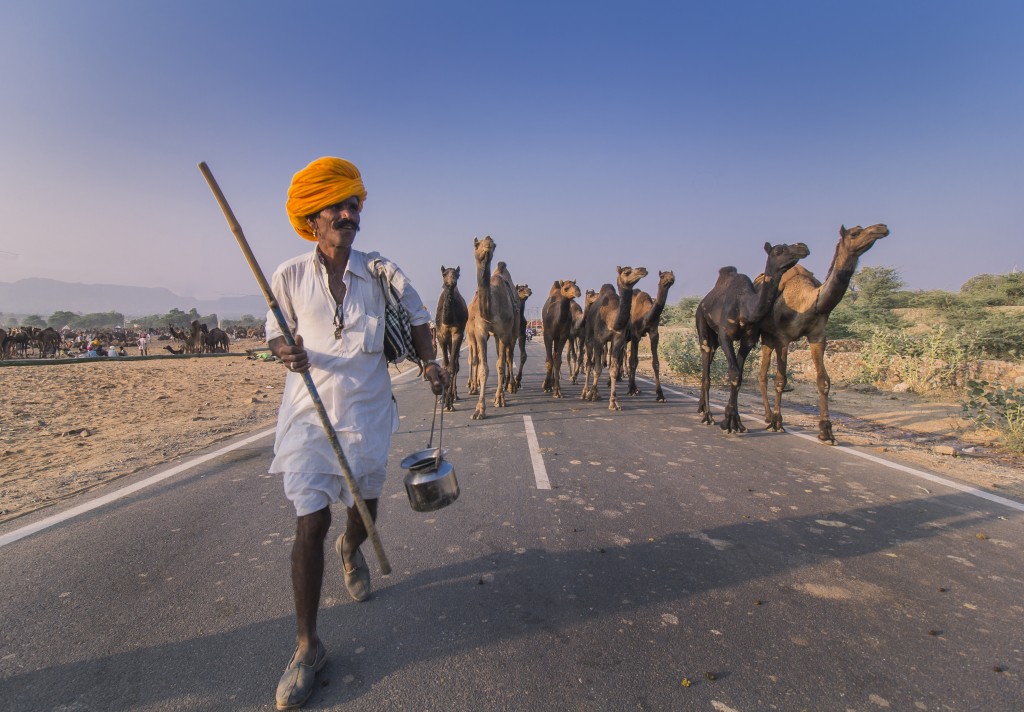 It is celebrated for five days from the Kartik ekadashi to Kartik Poornima, the full moon day (the 15th) of Kartik (October–November) in the Hindu calendar. The full moon day is the main day and the day, according to legend, when the Hindu god Brahma sprung up the Pushkar Lake, thus numerous people swim in its sacred waters.