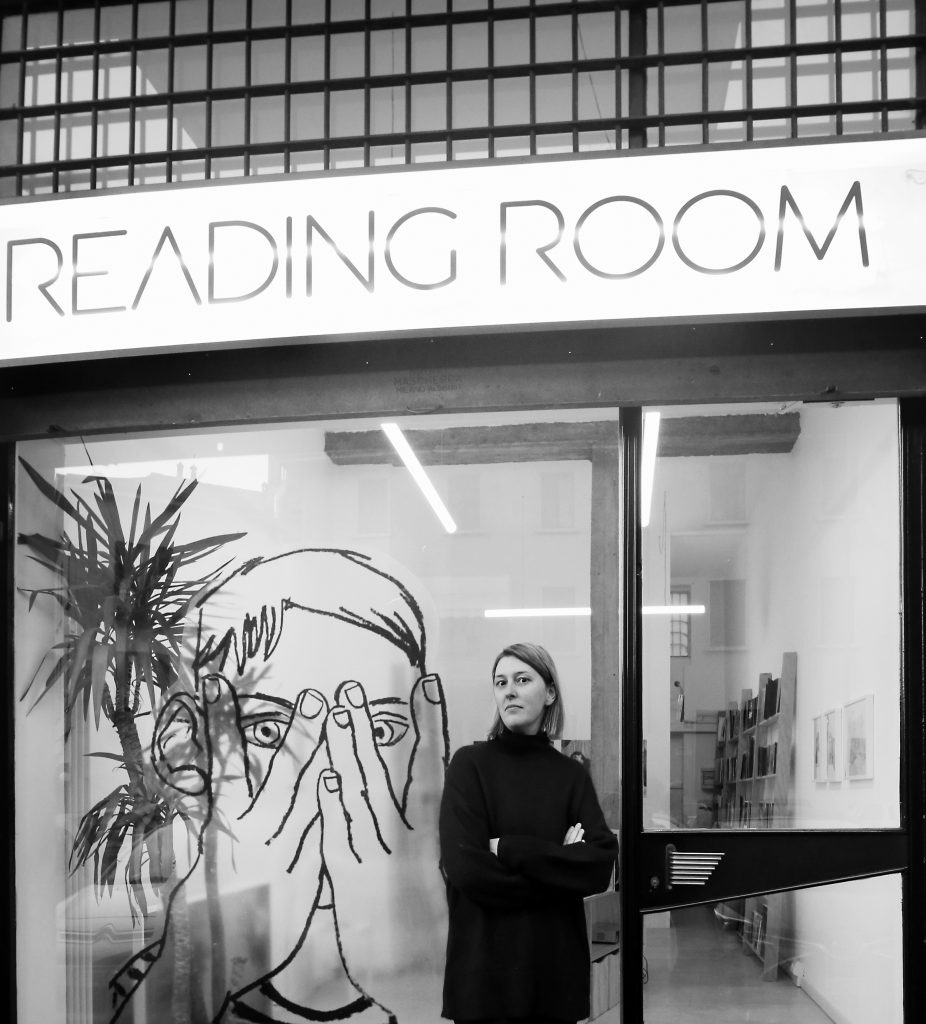 In our Stockists Series, we speak to the magazine sellers who keep independent publishing alive.
Francesca Spiller, founder of Reading Room in Milan, Italy has a flair for discovering what is missing in one of the world's most fashionable cities. Seeing a lack of independent magazines in her home city prompted her to open her shop in May of 2018. Since then she has been running a business that welcomes the creatively-charged international independent magazines that line the shelves of her innovative space. 
---
J'AIPUR: When did you open your shop? Tell us more about how you started your business and what have been the biggest challenges and rewards thus far.
Francesca: I opened Reading Room in May, 2018. The main challenge was to establish a space which was missing in Milan so I took the necessary time to define the concept with a distinctive selection of magazines. What I consider a reward is the birth and fast growth of a community around Reading Room.
J'AIPUR: What are your thoughts on the future of independent publishing?
Francesca: For readers looking for deep content and curated books, the sector will be relevant. Of course it will constantly have to find new balance with the fast-moving world of digital and mainstream publishing.
J'AIPUR: What special qualities do independent magazines have that mainstream ones do not?
Francesca: Less bonds to the market, so major creativity, and they offer more curated content, both visual and textual.
J'AIPUR: How do independent magazines sell in your shop compared to mainstream titles and what do you think lends to the saleability of an independent magazine?
Francesca: The sales of independent magazines are obviously lower than the mainstream ones. But in their own market niches, they often do very well, so all is relative. The saleability comes from a combination of perceived quality, visual and physical appeal of the volume, ability to develop something which was missing before, and has a potential target of readers.
J'AIPUR: What are your favorite independent magazines at the moment?
Francesca: Migrant Journal, Archivio Magazine, Matto, Kennedy, Cartography.
J'AIPUR: What are some upcoming titles that you are excited to feature in your shop?
Francesca: Nansen, The Earth Issue, The Steidz.
J'AIPUR: What are some ways that independent publishers can expand their presence?
Francesca: The combination of web and physical stores already offers good presence and distribution. But, if they extend to stores not specialized in magazines (ie. gallery bookshops, concept stores, etc.) it is possible to distribute to existing and potential targets.
J'AIPUR: How do you educate your customers about independent publications?
Francesca: They are already very well educated and curious. When they visit Reading Room, they often browse other magazines and discover new ones. Also, the talks and presentations at the shop are very important because they tickle curiosity and suggest new paths and perspectives.
J'AIPUR: Why did you decide to include J'AIPUR Journal in your offering? What drew you to the magazine?
Francesca: I was fascinated by the East-meets-West subject and the way the stories are presented.
J'AIPUR: If you could start your own independent magazine, what would it be about?
Francesca: I think it would be about the Internet.
Reading Room, Via Mincio, 10, 20139 Milano MI, Italy //
@byreadingroom on Instagram // Photograph of Francesca courtesy of Reading Room // Interview by Autumn Miller