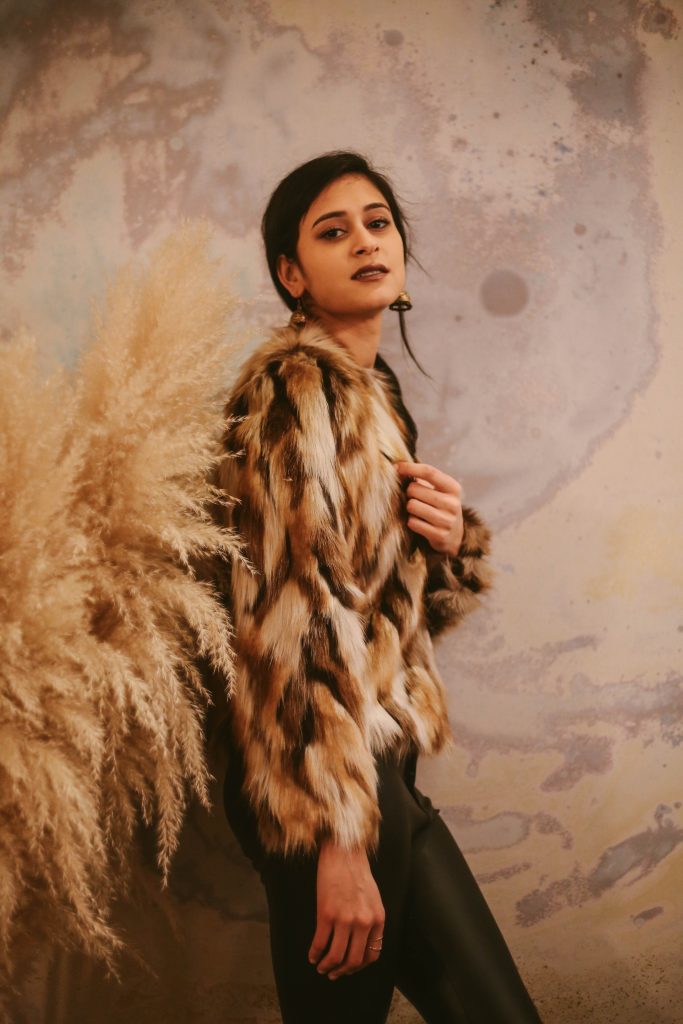 The young songstress Shuba Vedula, better known as Shuba, shared with us how she started her singing career and how she hopes listeners will connect with her music. 
I've been singing since I was about three and for the longest time, it was my dream to just be on American Idol [watch her audition here] and get a golden ticket. That finally happened when I was seventeen and it really changed my life. I started getting opportunities to open for popular acts like Train and Lindsey Stirling, headlining my own 2,000 person concerts, writing original songs, and getting featured on blogs and newspapers.
When I started college at the University of Chicago, I began to think about music differently. I joined an A Cappella group where I eventually won Outstanding Soloist at the International Championship of Collegiate A Cappella, was featured on a show called Sing it On, and had a chance to perform for Barack and Michelle Obama. I also joined a brass band on campus where we played shows for hundreds of students on campus. For the longest time, I thought that in order to make it in music, you just had to sing at a karaoke bar or other venue and someone would notice you. I didn't realize how wrong I was until my second year of school.
That summer, I wrote over 40 songs, recorded a handful, and received some feedback about my sound and songwriting skills. Since then, I have performed at numerous shows and open mic events, and started to really invest in my sound, message, and image as an artist. One of my favorite moments was headlining Taste of Chicago, where I did an hour of mostly originals. I think that was the moment where I realized that I wasn't just a singer anymore. I  was becoming an artist. After I released my first single "Eye to Eye",  I decided it was time for me to stop feeling scared and shy about sharing my work with the world.
My EP "Around Me" was made over the span of about two years. It's a collection of songs that talk about people and stories that mean a lot to me. For example, "Somebody Misses You" is about my sister and "Tear Soaked Pillow" is based on a really sad car crash that took place in my hometown.  Every song is either written by me or in collaboration with other talented songwriters. It took some time to make this project because I wanted it to tell the stories just in the right way and bring my vision to life. I'm a very transparent person—I can literally tell my entire life story to a stranger—and "Around Me" really shows that side of me. I hope people connect with it and realize that it's okay to put yourself out there and be vulnerable.
—SHUBA
Discover  Shuba's music here.