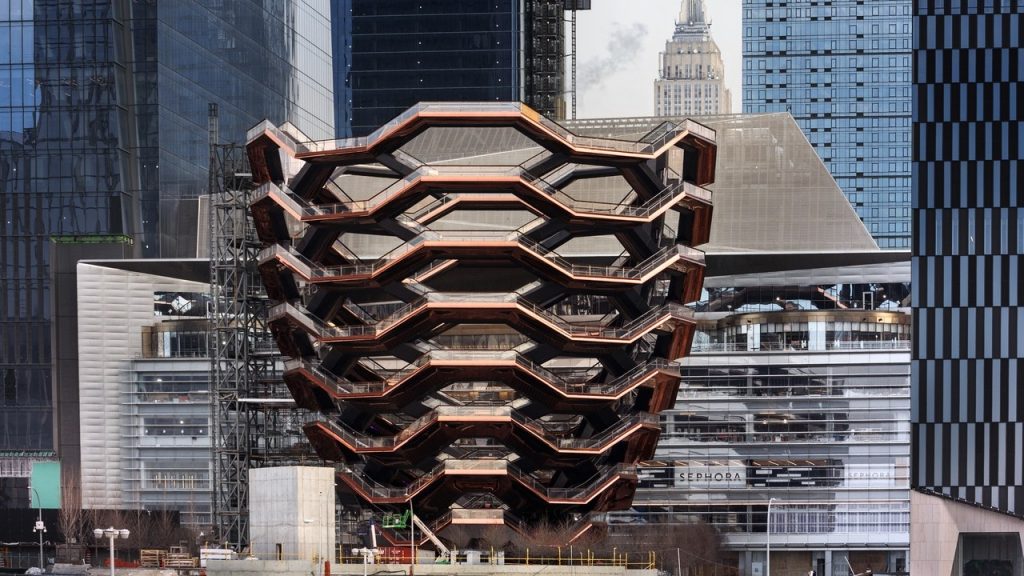 Overlooking the Hudson River in New York City stands the Vessel, a unique structure that is difficult to miss in the newly developed Hudson Yards area. Designed by Heatherwick Studio, its honeycomb-like frame is made out of copper-polished steel and stands out in the as being the city's first climbable building. It is sixteen stories high, contains almost 2,500 steps across 154 connecting flights of stairs and appears as a never-ending maze.  Although sleek and modern like many of Manhattan's colossal buildings, its inspiration comes from somewhere that is anything but contemporary — the ancient stepwells of India.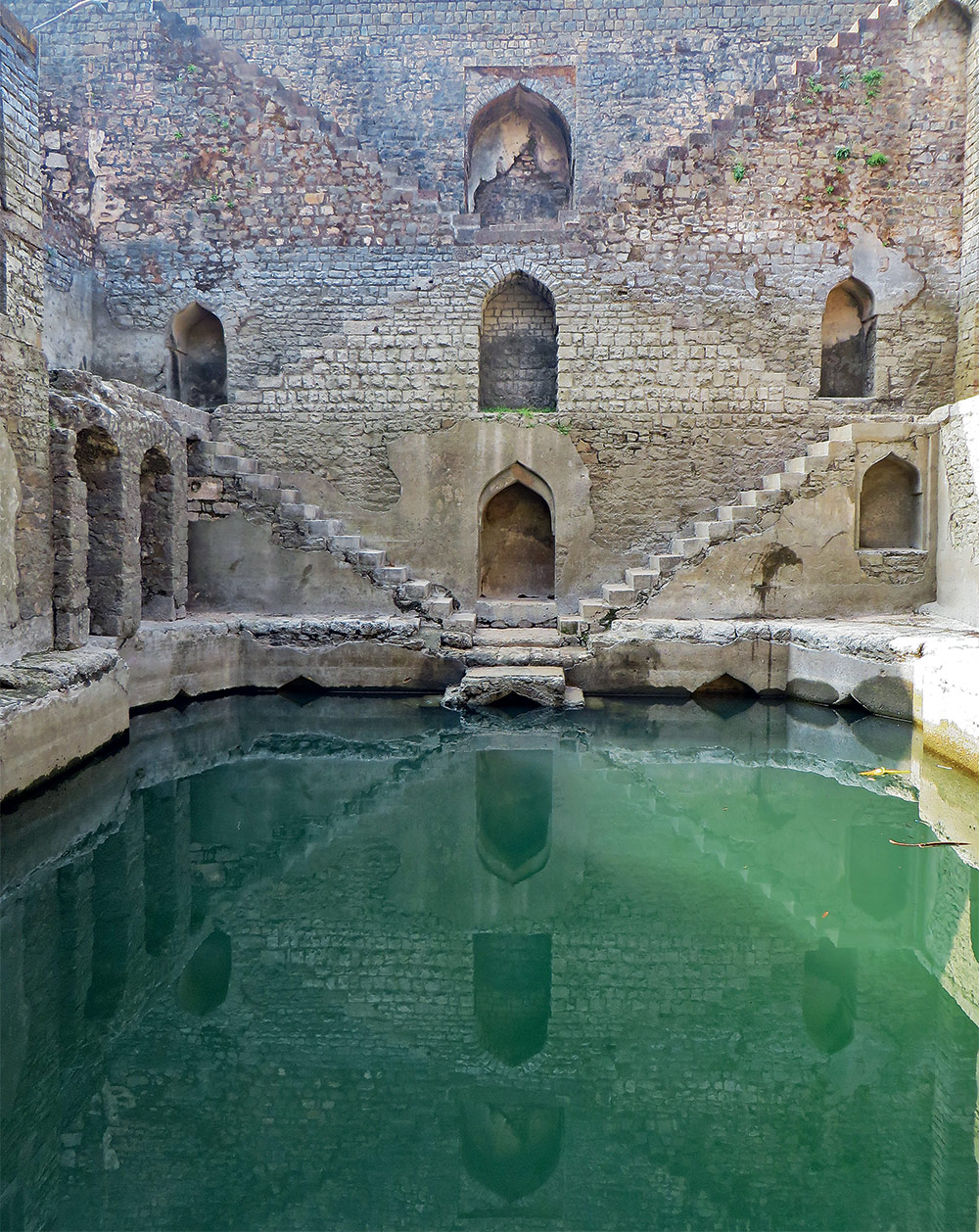 Thomas Heatherwick, founder of Heatherwick Studio, is a London-based British designer with an impressive list of accolades including drafting Google's California headquarters with fellow famed architect Bjarke Ingels, the Learning Hub or Hive in Singapore, the 2012 Summer Olympics cauldron in London, the Zeitz Museum of Contemporary Art Africa in Cape Town and the UK Pavilion at 2010 Shanghai Expo to name just a few. His architectural prowess gave him the skillset to design something as distinctive as the Vessel. In a promotional video Heatherwick reveals that he was "…influenced in part by some stunning images we found of these stepwells that exist in India in Rajasthan, which were a way that people could get down to water and we wondered whether we could create, in a sense, an amphitheater for people, that brought people together." Similarly, he has created a gathering place in his Vessel at Hudson Yards which began construction in 2017.
The Indian stepwells where Heatherwick found his vision, though still in existence, serve to be vestigial structures nowadays. Known as baolis, baoris, or vavs, these waterholes emerged around 600 C.E. and served as sites for drinking, cooking, washing and irrigating. Descending deep underground, they were vital in severely dry seasons when all that was seemingly attainable above them were shallow puddles of water. Though many appeared plain in sight, some contained elaborate and glowing stairwells, shrines and columns often doubling as Hindu temples. Unadorned or not, these structures set themselves apart from any other kind of architectural design.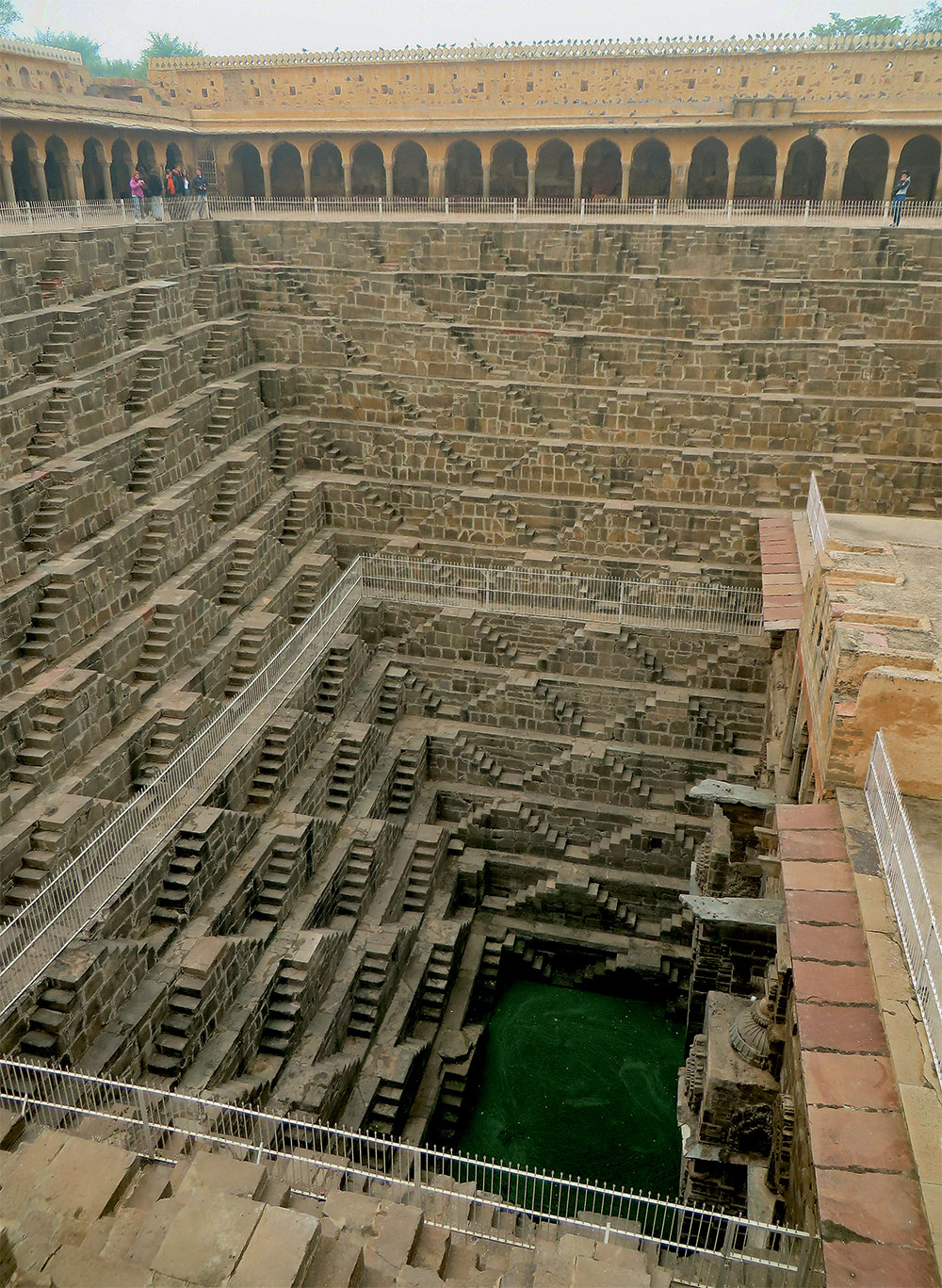 Chicago-based journalist Victoria Lautman has spent several years studying these magnificent structures and documented over two hundred individual stepwell sites in a beautiful book titled The Vanishing Stepwells of India. She remarks in an interview with Colossal that "…the most helpful thing for stepwells is simply acknowledging their existence in history and guidebooks, through classes and specialized tours, and finally just seeing them up close, embedded in the landscape." Arguably, the Vessel pushes the envelope a bit further by paying tribute to these structures through utter reinterpretation in a modern metropolis.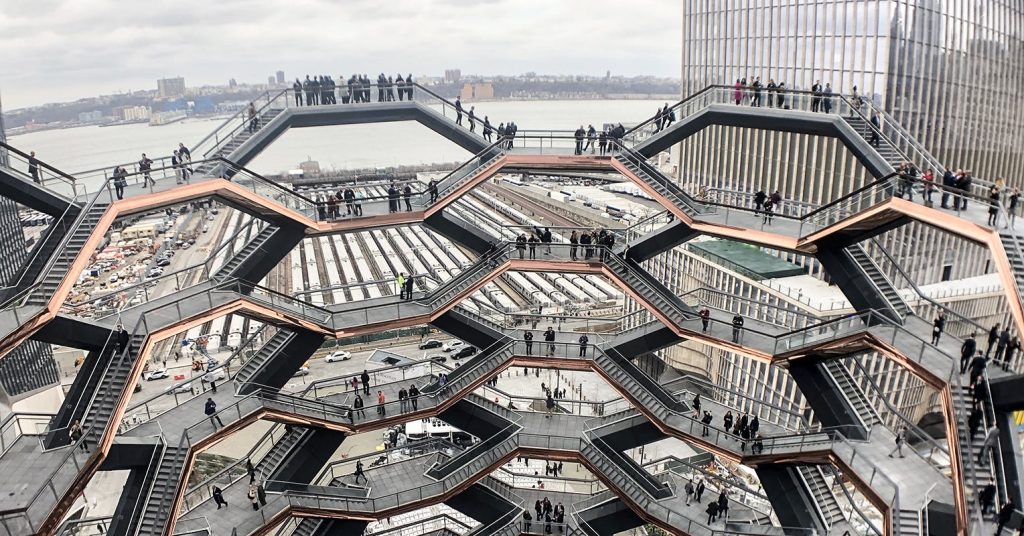 The Vessel is located at 20 Hudson Yards in Manhattan. Though admission is free, tickets are required to walk the structure, which is open to the public 10AM-9PM, M-Su. and tickets can be reserved online. // First photo of the Vessel by Michael Moran, last image by Michelle Young; all images of Indian stepwells by Victoria Lautman. // Words by Autumn Miller.